Vietnam has a tropical climate, abundant land, and freshwater suitable for growing fruit trees. Vietnamese fruits have a characteristic sweet flavor and are agricultural products served domestically and exported to many other countries worldwide.
The entire territory of Vietnam has about 776,000 hectares of land planted with fruit trees, with annual output reaching 7-8 million tons. Vietnam is also the country with the widest variety of fruits, with hundreds of types of fruits with high nutritional quality. Fruits in Vietnam have a strong, tropical flavor and are imported and consumed by many countries around the world. In this article, we want to introduce Nawon's source of fresh ingredients – Vietnamese fruits.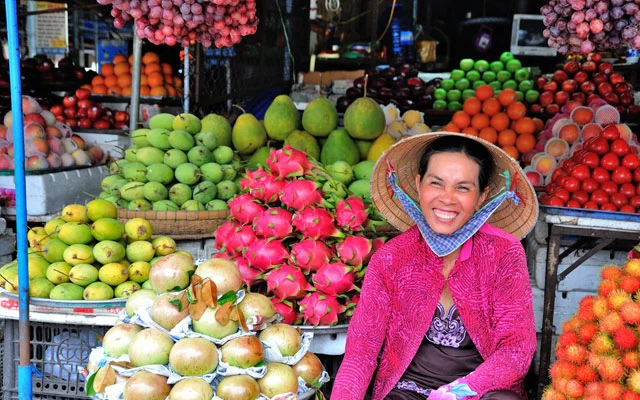 1. Durian
Durian is known as the king of fruits. In Vietnam, durian variety Ri6 is the most famous specialty fruit of the Mekong Delta. Ri6 is the name given to remember Mr. Sau Ri who was instrumental in breeding this Durian variety. This fruit is characterized by large segments and a golden color, and its nutritional value is also very high compared to other varieties.
For those who have never eaten or are not familiar with Durian fruit, they will not like the smell of it, however, for Durian fans, they will feel the very special taste with a moderate sweetness. and flour like butter.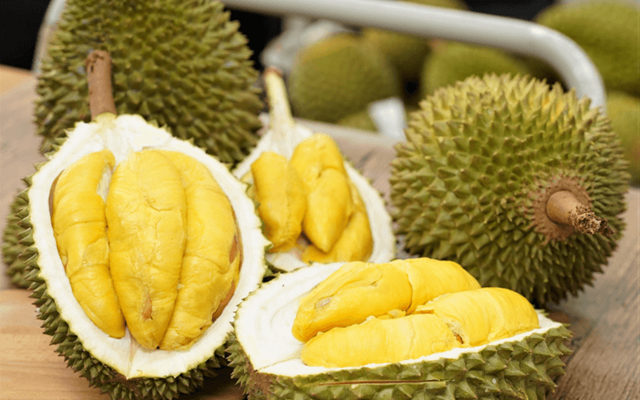 2. Mangosteen
If durian is the king, mangosteen is considered the queen of fruits. Although famous in Vietnam, this fruit originated in Indonesia. When young, the fruit is light green, gradually turning purple when ripe. The flesh of the mangosteen fruit is white, divided into many small segments, and has a sweet, slightly sour taste, and an attractive aroma. Mangosteen contains xanthone, a substance that has anti-inflammatory effects and helps prevent cancer. A little tip for you on how to choose mangosteen is to look at how many petals the flower bud under the fruit has, which is equivalent to the number of segments inside the intestine. The more segments the fruit has, the smaller the seeds will be and the more delicious it will be when eaten.
Mangosteen is grown mainly in Vietnam, including Binh Duong province – where Nawon Food and Beverage's factory is located. In Binh Duong, there is a specialty green mangosteen chicken salad. If you have the opportunity to travel to Vietnam, don't forget to try this interesting and delicious dish.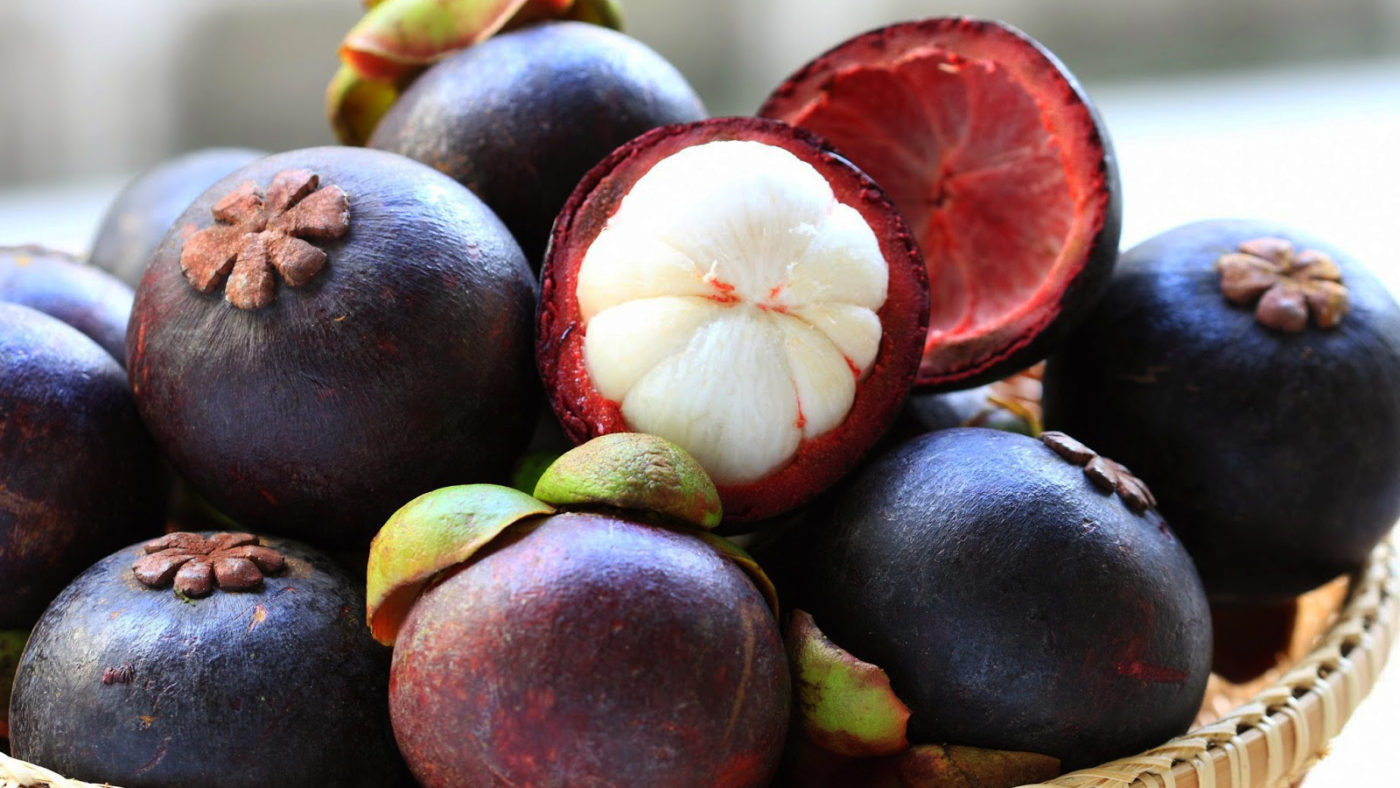 3. Lychee
The lychee has a thin skin, a thick, succulent pulp, and very small seeds. When you eat it, you will feel the sweet taste, a slight sourness, encapsulating the essence of summer fruits.
Lychees and longans have similar textures, however, lychees usually have larger fruit sizes, turning to a beautiful pink-red color when ripe. This Vietnamese fruit has been exported to many countries around the world.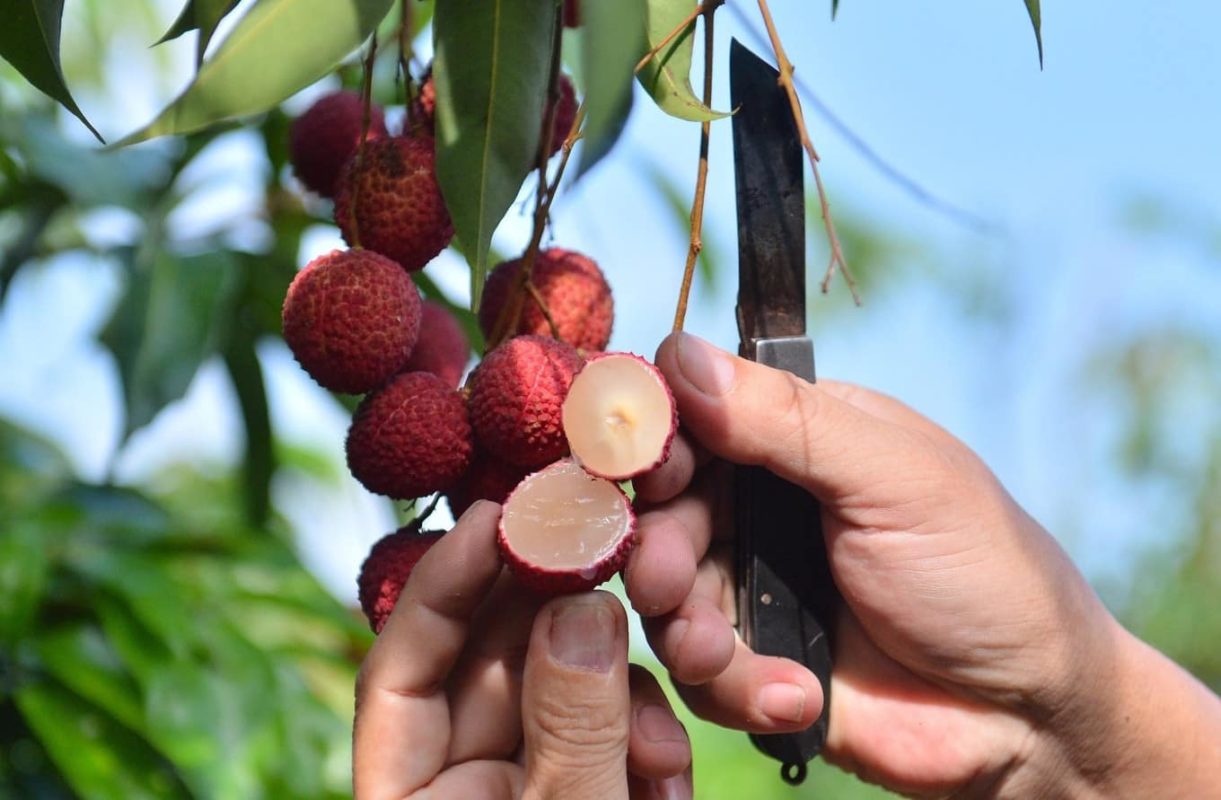 4. Dragon Fruit
Dragon fruit is a drought-resistant plant, not picky about soil, very suitable for the climate and soil conditions of Binh Thuan province, Vietnam.
Dragon fruit has a sweet taste, cool properties, and contains a lot of vitamins such as B1, B2, B3… Helps improve the digestive system, fight skin aging, and control and prevent diabetes. This fruit has a soft texture like a banana and has small seeds like a kiwi. There are two types of dragon fruit: white-fleshed dragon fruit and red-fleshed dragon fruit. When you eat red dragon fruit, you will have natural pink lips without lipstick.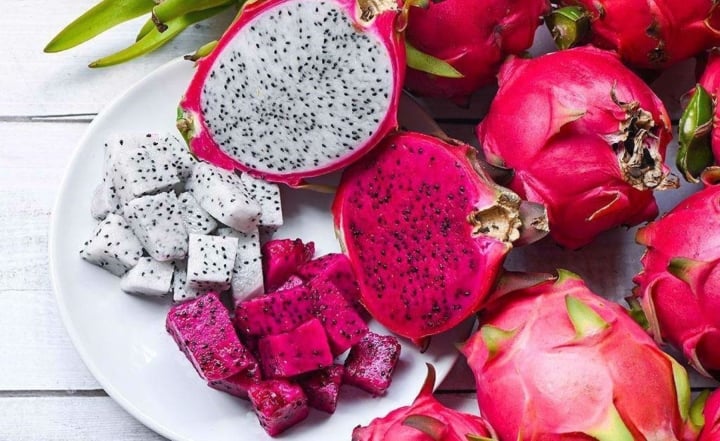 5. Rambutan
Rambutan is the most loved tropical fruit. This fruit is widely grown in the southwestern region of Vietnam. Rambutan from the Southwest region has bright red color, long green hair, crispy flesh and peeling seeds, and has an extremely delicious sweet and sour taste. This Vietnamese fruit is extremely attractive to foreign tourists because of its ugly, ruffled appearance but the flesh inside is white and sweet.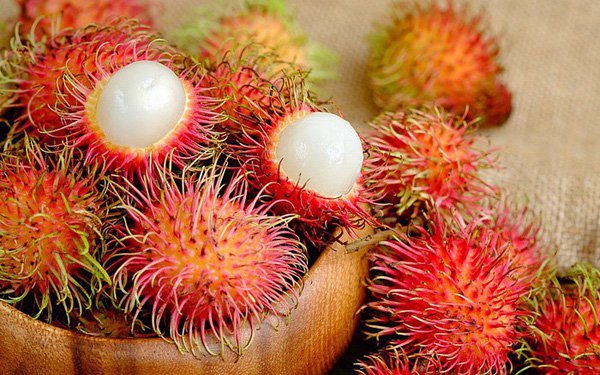 6. Longan
Longan is a small cluster fruit. When ripe, the fruit has dark brown skin, small longan seeds, thick, crunchy and sweet pulp. Longan is very valuable, so it is a fruit that brings great economic benefits to longan farmers. In Vietnam, two famous longan varieties that have been exported to many other countries around the world are Hung Yen longan and Ca Mau yellow-legged longan.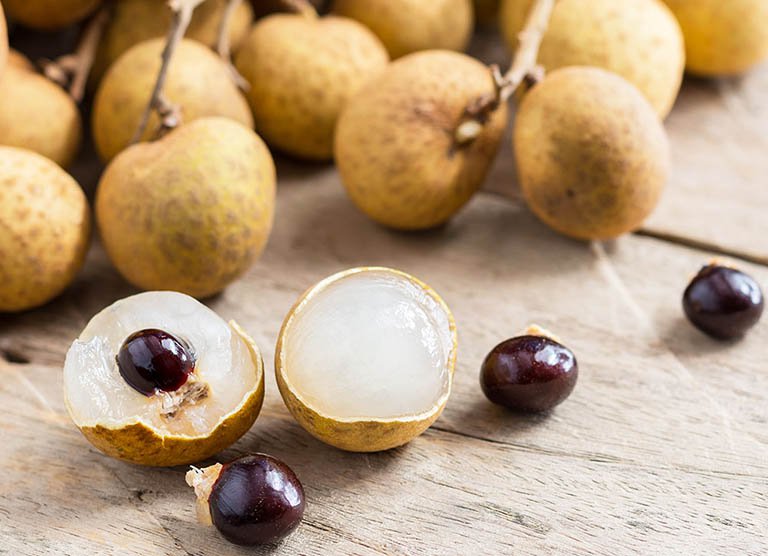 7. Vietnamese Jackfruit
Jackfruit is a Vietnamese fruit that is easily confused with durian because its peel also has sharp thorns and similar colors. But jackfruit usually has larger fruits and small spines, not sharp and hard like durian. The inside of jackfruit has a completely different texture from durian. Jackfruit is popular with many fruit lovers, who love to tear apart the flesh with their hands and enjoy its sweet, delicate flavor. Jackfruit is also dried and is a favorite snack of many people.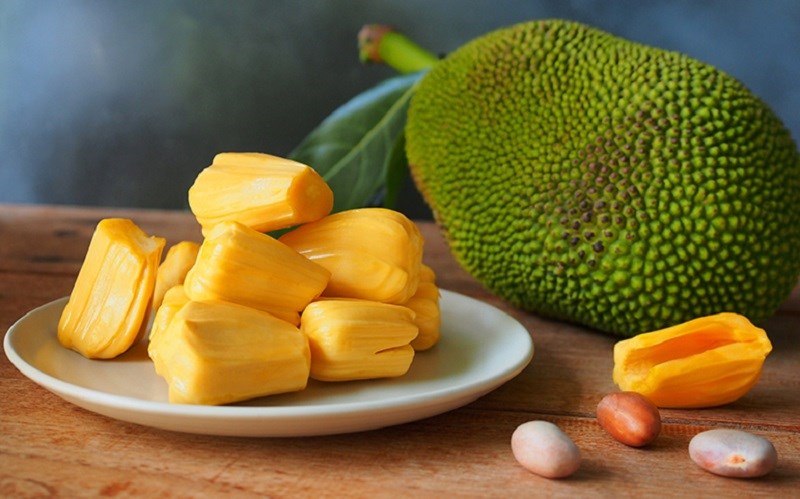 ​8. Star Apple
Star apple fruit has a smooth and plump appearance. The fruit's flesh is white, the skin is thin, the seeds are small, and the pulp is thick and very sweet and fragrant. The Mekong River Delta region of Vietnam is characterized by fertile alluvial soil. Star apple is a heat-loving plant. Based on such favorable conditions, star apple trees here often produce high yields and quality fruits.
Star apple is a fruit containing many vitamins, fiber, and minerals that provide essential energy for the body. Women who eat a lot of this fruit will have youthful, smooth skin, because star apple contains high antioxidants. This fruit is very delicious and nutritious, so it is loved by many people.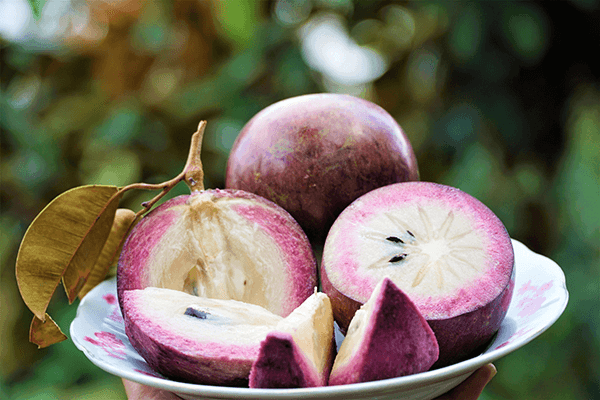 9. Pomelos
Pomelos are like grapefruit's giant cousin, but with a milder taste. The most famous Vietnamese pomelo has two types, Nam Roi pomelo in the south and Doan Hung grapefruit in the North.
Nam Roi pomelo is a famous specialty of Vinh Long province, Vietnam, popular domestically but also exported to foreign countries. The pomelo has light green skin, thick, succulent segments and few seeds. Its taste is not too sour, but sweet.
Doan Hung pomelo is a famous specialty of Phu Tho province, Northern Vietnam. The fruit is small, yellow when ripe, with thin, succulent flesh and a sweet, fragrant taste. A rather special thing about this pomelo variety is that it can be preserved for a period of several months to half a year while still retaining its usual sweet taste.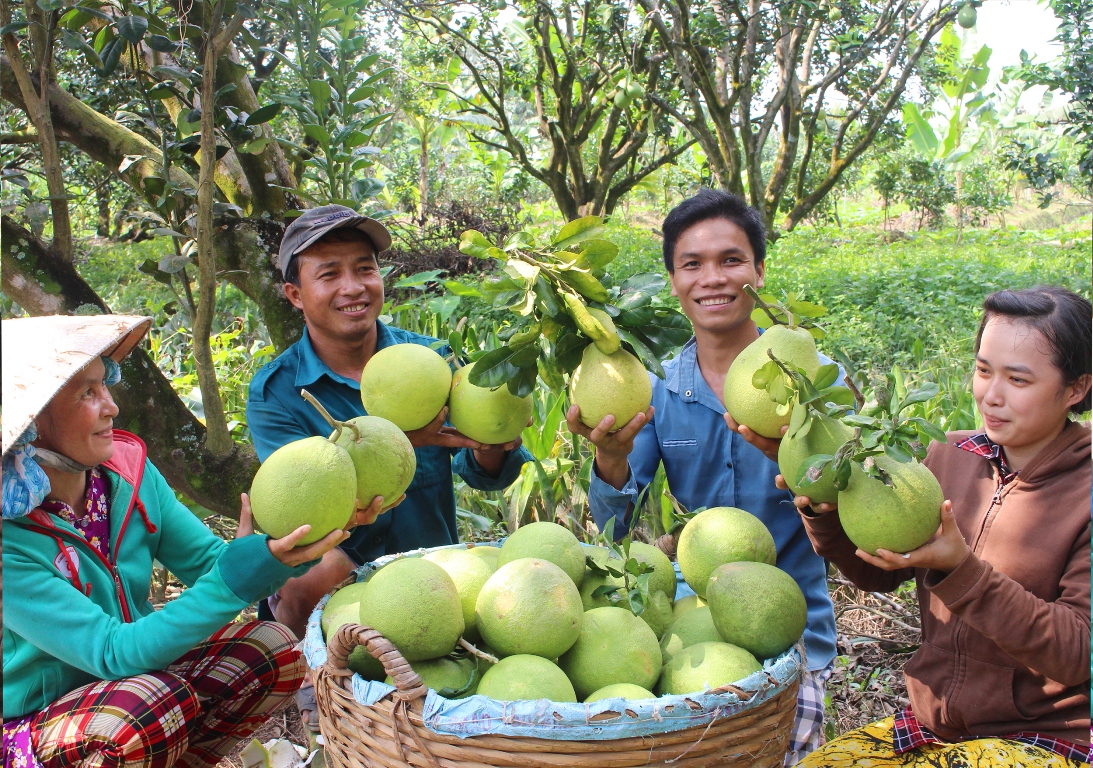 10. Mango
It would be a mistake not to mention Vietnamese mangoes. Unlike mangos from many other countries in the world, Vietnamese mangoes have a rich sweet flavor. Vietnamese people eat mangoes when they are still green, dipping them in salt to enjoy the characteristic sweet flavor and making many delicious dishes such as mango salad.
The most exported Vietnamese mango is the Cat Hoa Loc mango, with beautiful golden color and rich, delicious flavor. A Hoai Loc mango has an average weight of 350 – 450 grams. When enjoying a ripe mango, we can see the fresh, golden flesh, smooth and firm, sweet on the tip of the tongue.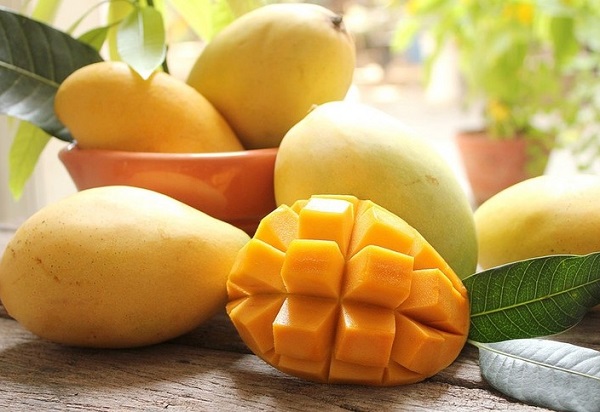 The bottom line
Vietnam is vast and long, each region has its own outstanding specialties. Fruits in Vietnam are diverse and rich in different types. If you have the opportunity to travel to Vietnam, please enjoy and buy as meaningful gifts for relatives, family, and friends from the specialty fruits that Nawon suggests above.
You can also enjoy the true Vietnamese fruit flavor in each can of Nawon's fruit juice. Produced from fresh Vietnamese fruit with no colorants, no concentrate, Nawon fruit juice is always a favorite product of many customers around the world. They are a healthy choice and have authentic tropical flavors.