How to make an order from Nawon Beverage Supplier
Here is the instruction to make an wholesale order or Private label/OEM/ODM beverage from Nawon. Feel free to contact us if you need any kind of help.
Step 1: Make a purchase.
Select the item you want to buy -> Enter information in the form: Submit a purchase request -> Click the button below
Step 2: Our staff will contact you as soon as we receive your request
Contact phone: 1900 633534 or hotline 008497 308 5499
Email: tony@nawon.com.vn
Besides, you could order directly via our ALIBABA store: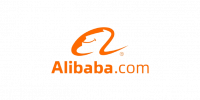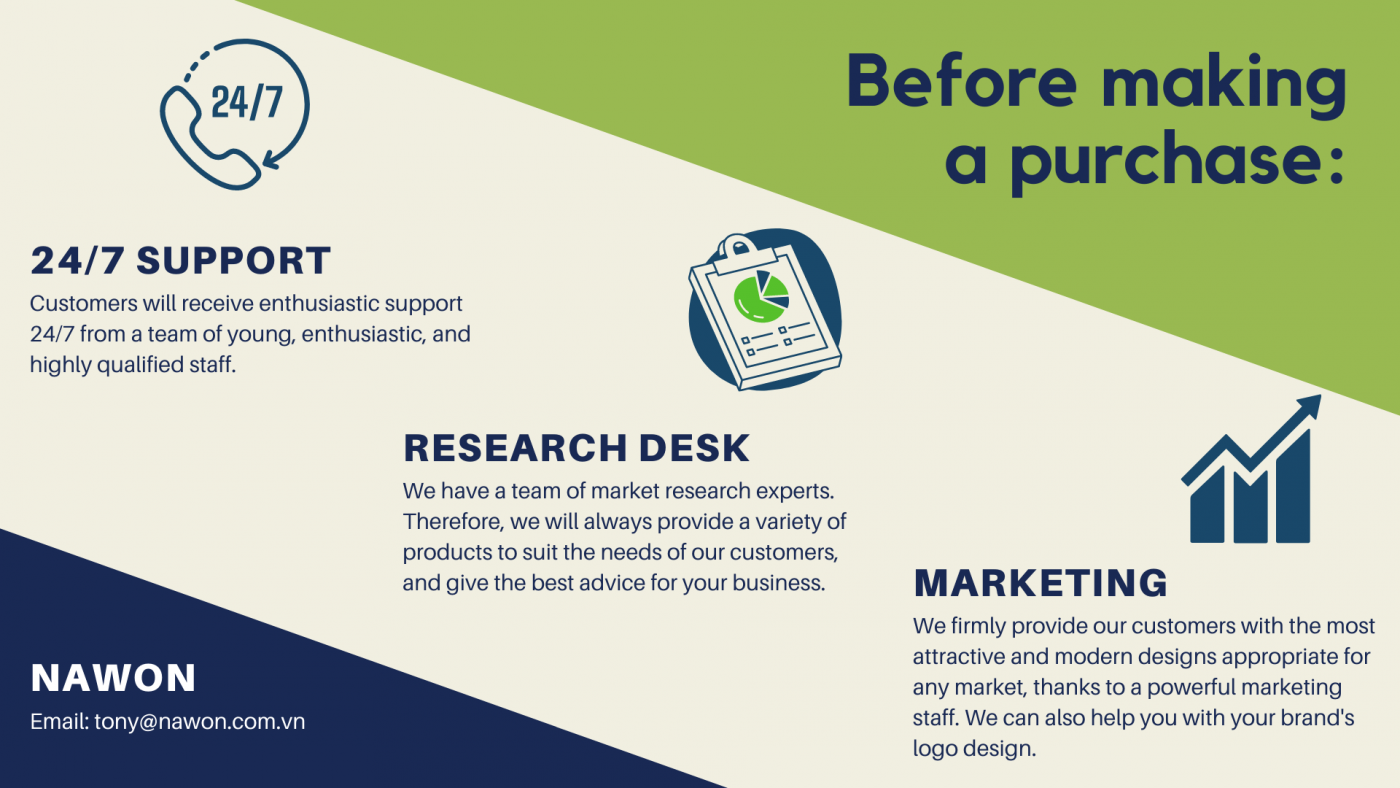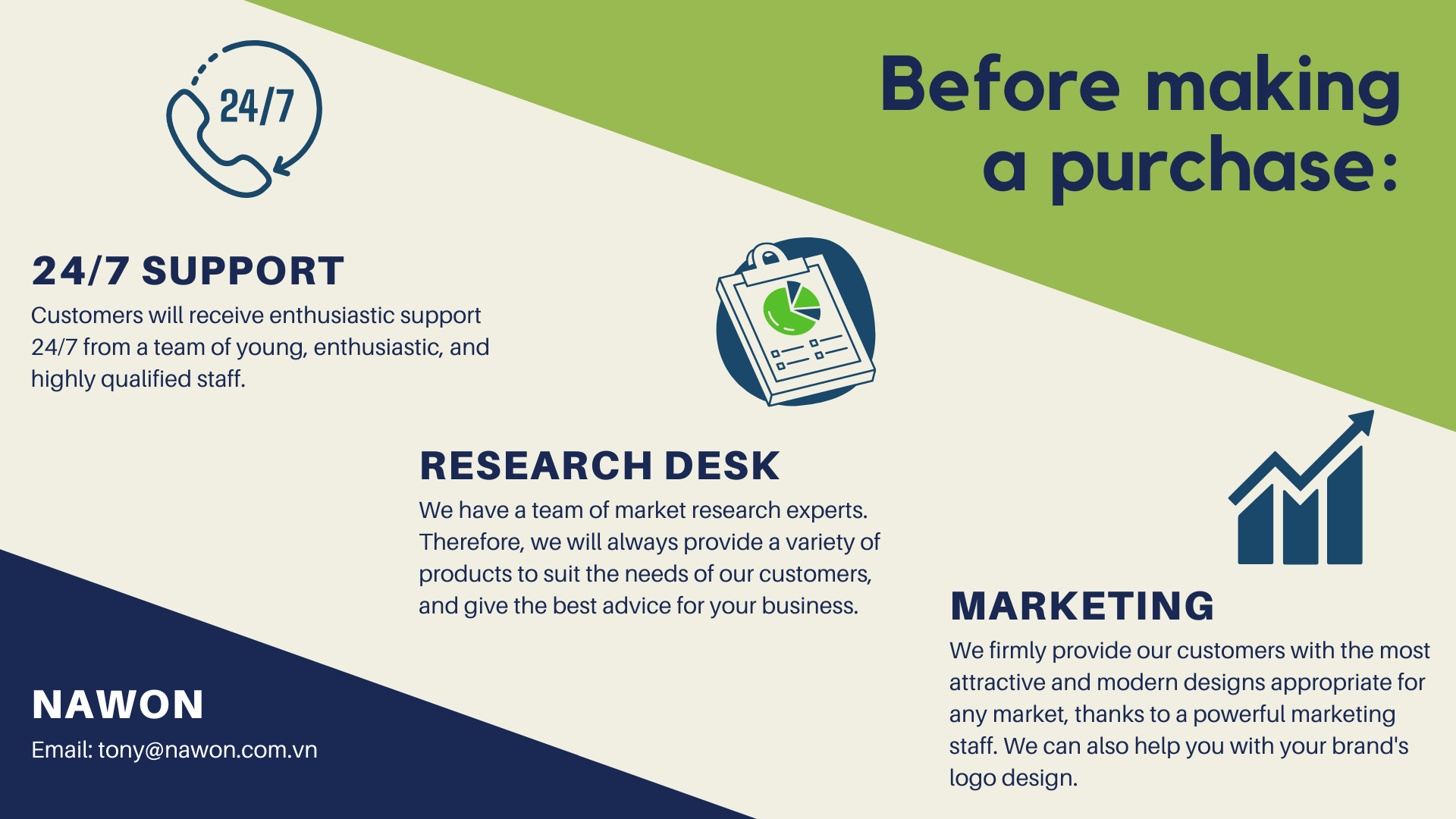 Before making a purchase
Customers will receive enthusiastic support 24/7 from a team of young, enthusiastic, and highly qualified staff.
We have a team of market research experts. Therefore, we will always provide a variety of products to suit the needs of our customers, and give the best advice for your business.
We firmly provide our customers with the most attractive and modern designs appropriate for any market, thanks to a powerful marketing staff. We can also help you with your brand's logo design.
After you've made your purchase
Customers will be given the best possible service in accordance with the company strategy such as delivery date, logistic service, marketing tools, and so on.
Nawon will assist clients in creating excellent banners and advertising posters.
At the same time, if clients want it, Nawon will assist in the recording of films about products, as well as fruit gardens and the manufacturing process.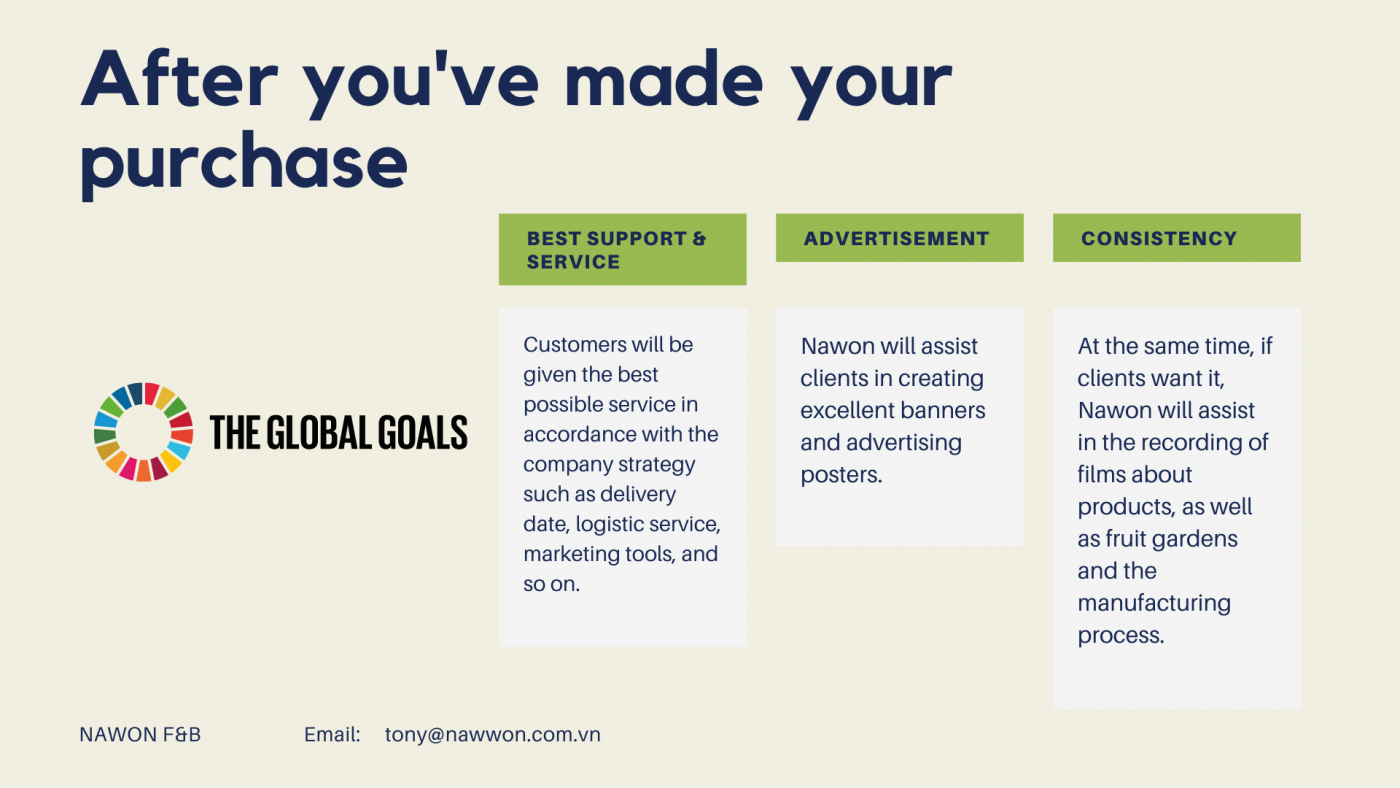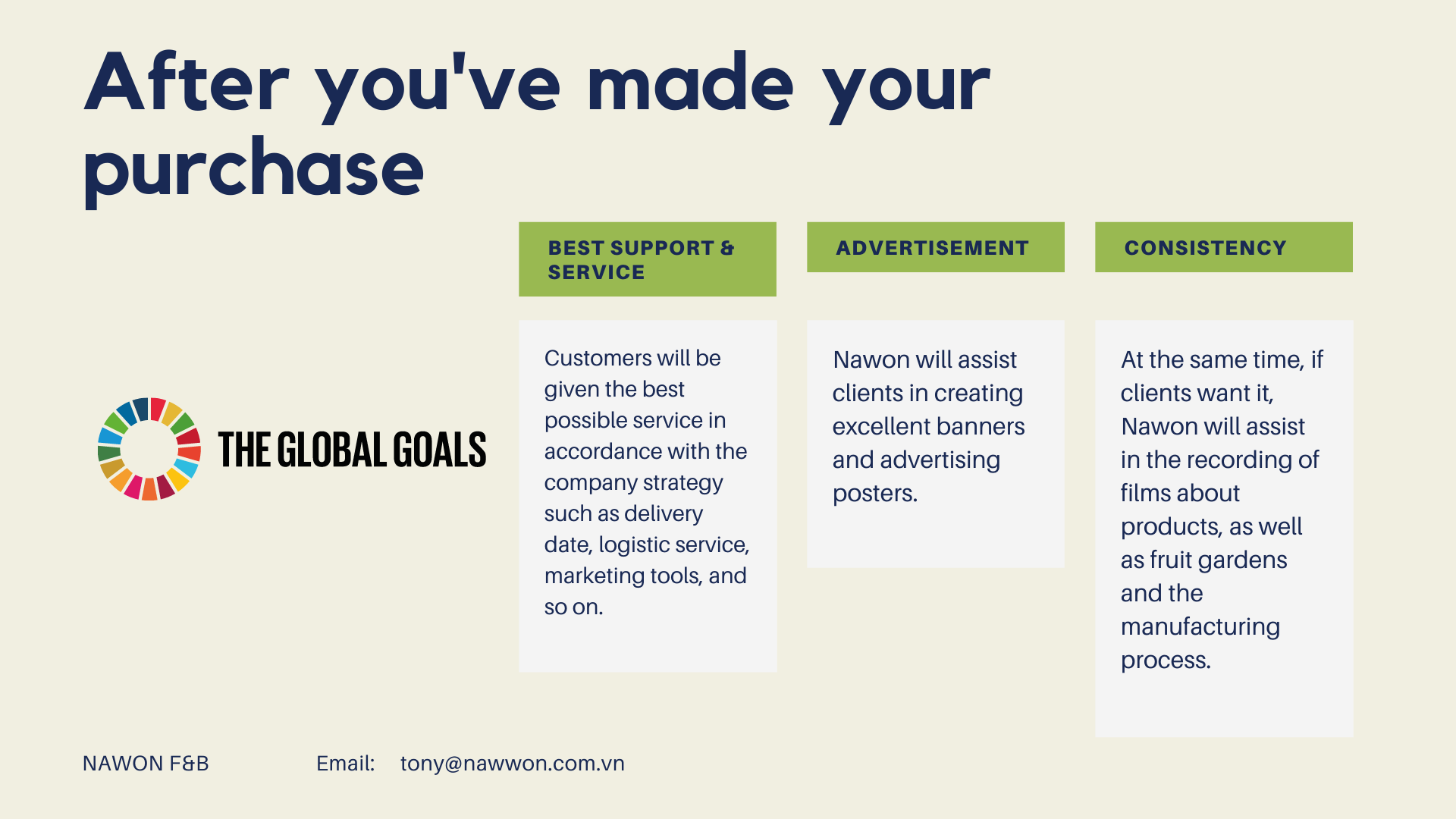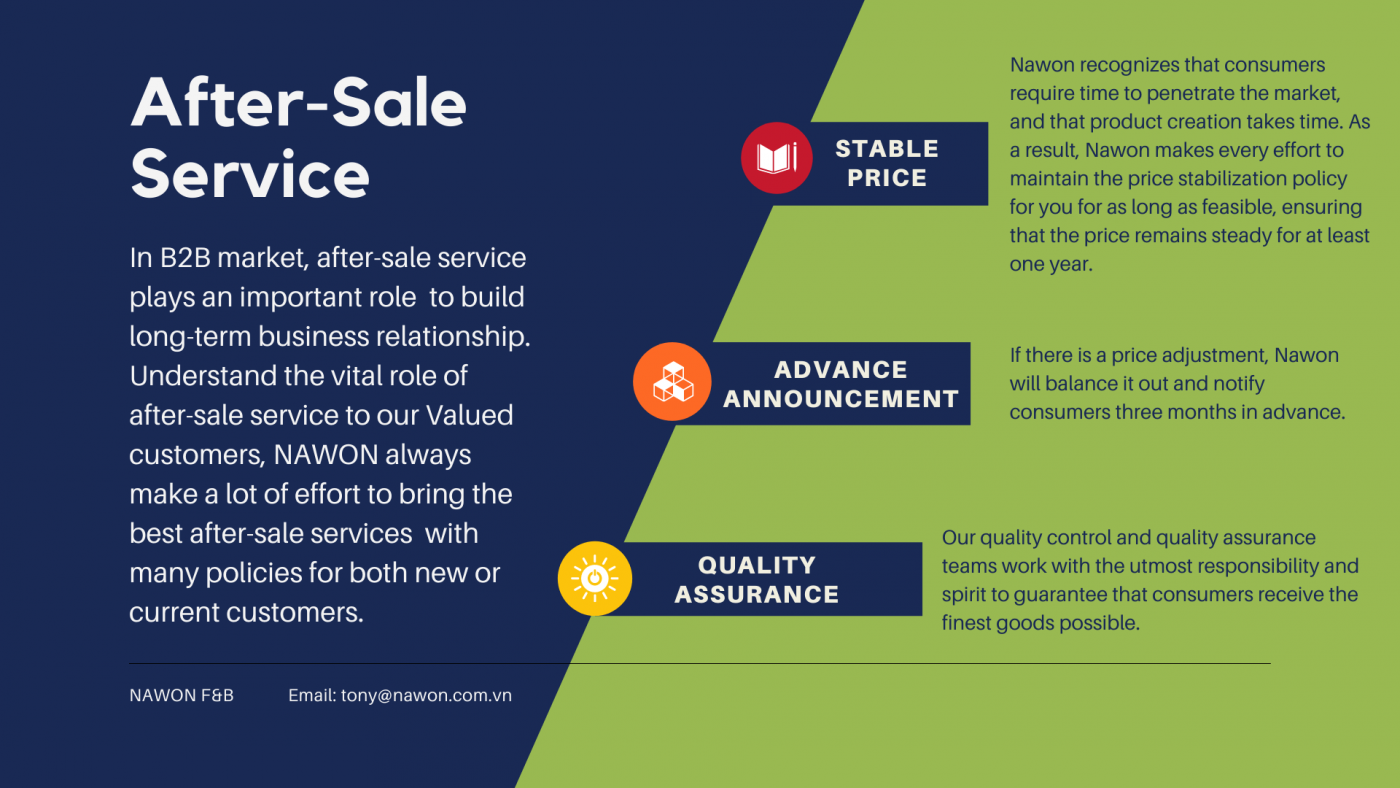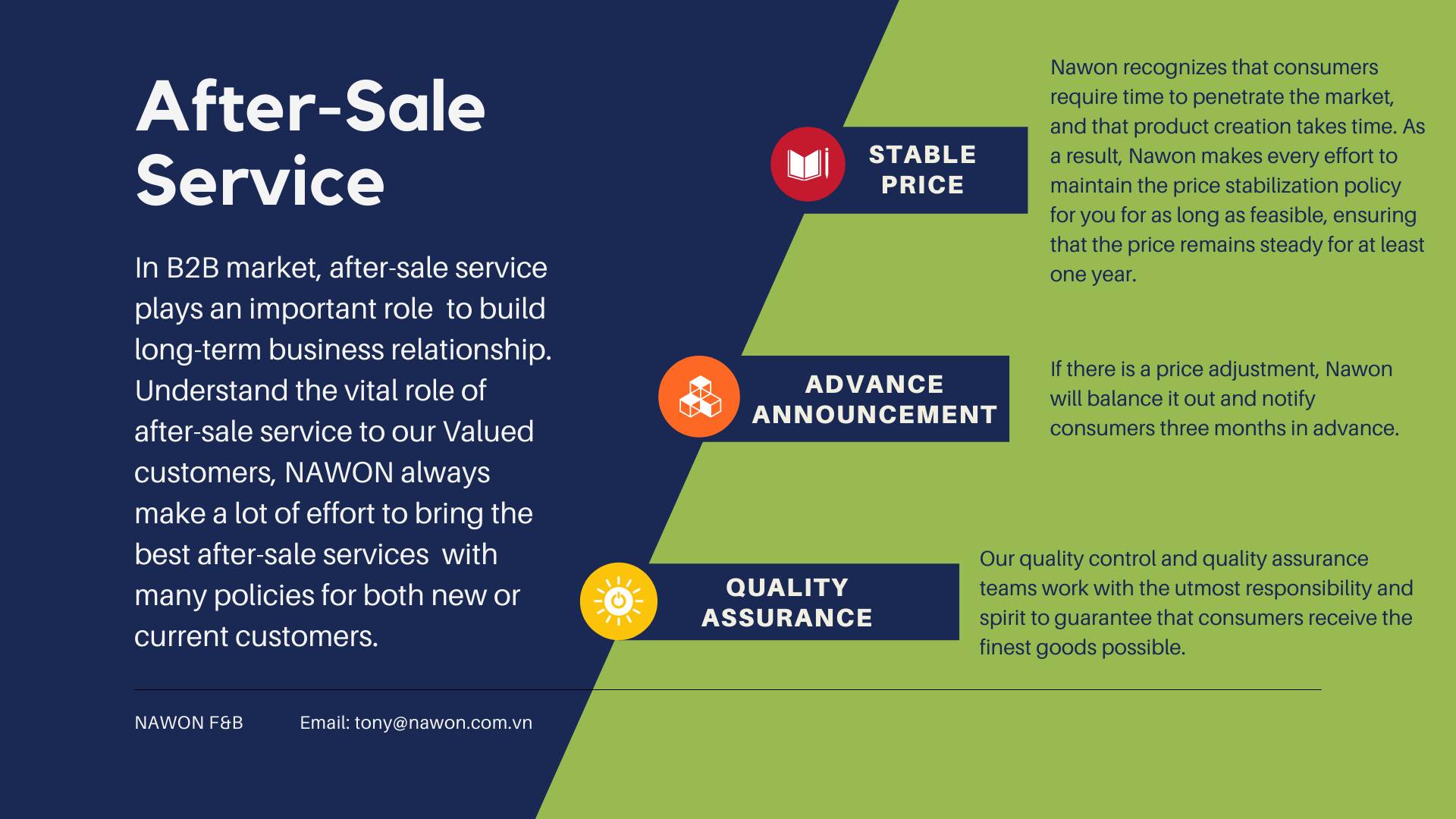 Nawon recognizes that consumers require time to penetrate the market, and that product creation takes time. As a result, Nawon makes every effort to maintain the price stabilization policy for you for as long as feasible, ensuring that the price remains steady for at least one year.
If there is a price adjustment, Nawon will balance it out and notify consumers three months in advance.
Nawon is devoted to maintaining the quality that the two parties have agreed upon; our quality control and quality assurance teams work with the utmost responsibility and spirit to guarantee that consumers receive the finest goods possible.