Gaining customers' trust via the products' quality and good reputation, Nawon's products have been exported and accepted in many markets. Earlier in March 2023, Nawon's products have been available in one of the largest supermarkets chain, Memon Supermarket. We are proud of supplying our healthy products to global citizens. 
AT THE CANADIAN MARKET
NAWON'S PRODUCTS
Gaining customers' trust via the products' quality and good reputation, Nawon's products have been exported and accepted in many markets.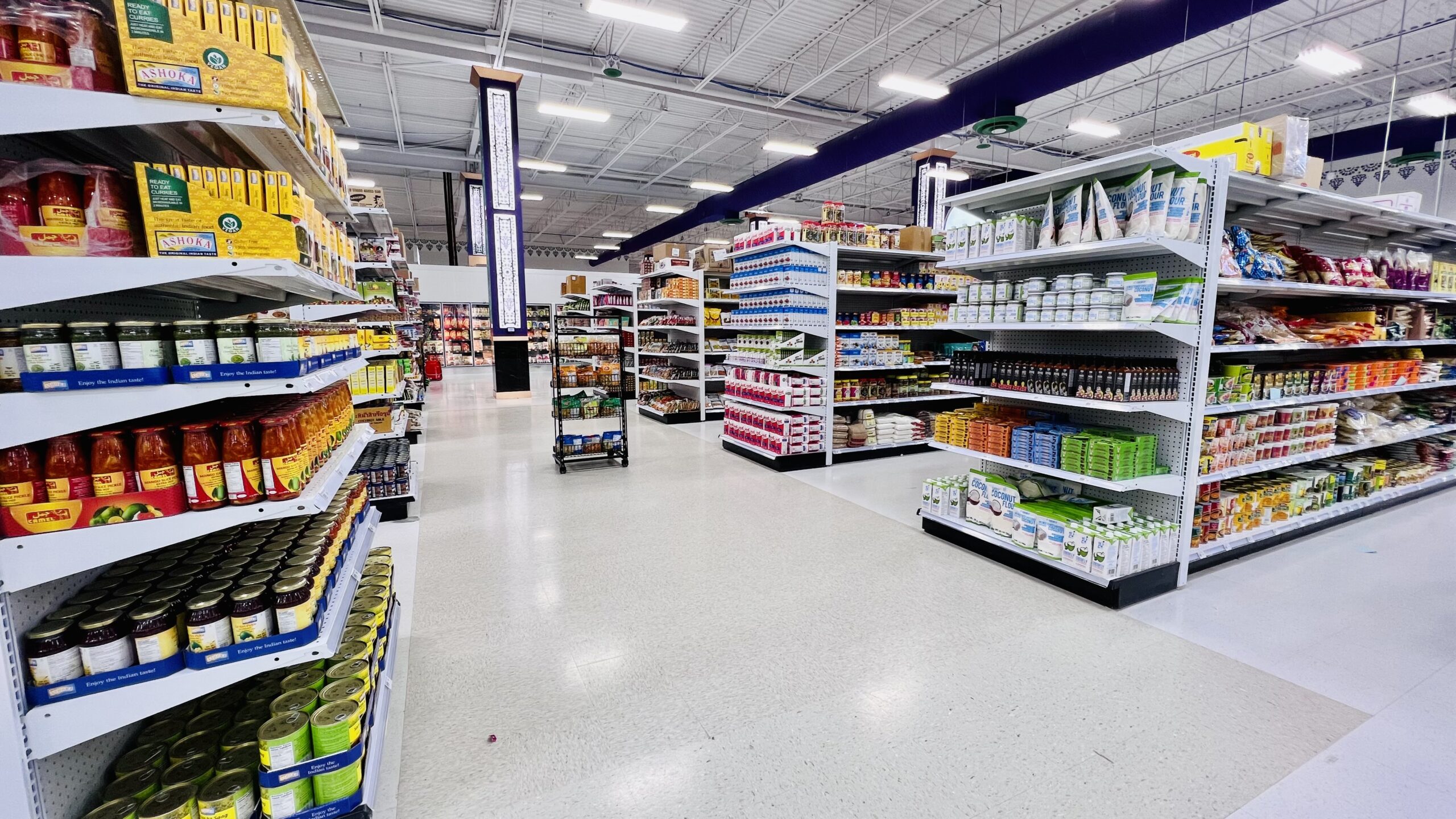 The Memon supermarket is an ethnic grocery store for different cultures and different communities. Our basil seed drinks and falooda drinks have been displayed in this supermarket. 
There are some reasons why Nawon's products have been accepted by global customers. First and foremost, Nawon's products are high-quality and healthy options for customers. Our products have been produced from fresh fruit grown on our own farm and quality controlled by the QC staff before transferring to the production process. We guarantee that our products never come from concentrate, and do not contain artificial. Besides, Nawon does understand the trend of customer drinking behavior. Nawon now is turning to sweeteners like stevia, erythritol, monk fruit, and allulose to supply products without sacrificing taste as more consumers demand reduced-sugar or sugar-free drinks. Secondly, as the leading beverage manufacturer, Nawon has achieved many accredited such as BRCGS, USDA ORGANIC, EU ORGANIC, ISO, FDA,…Nawon must fulfill high quality and safety standards to meet public expectations, maintain legal compliance, and satisfy customers. With the accredited certificates achievement, Nawon has gained the trust of the customers all around the world. 
Your Health – Our Mission" means "Your Health is Our Mission". This slogan is consistent with our mission. All of Nawon's products are healthy and nutritious drinks, helping customers improve everyday health and life through our health improvement products. Besides, our commitment continually improves the taste and nutritious quality of all our products, helping millions of people enjoy delicious beverages and achieve a healthy lifestyle. At Nawon, we have many unique juice and different flavors, which could serve and satisfy the different customers' tastes. What customers seek, we do provide for them. 
Nawon's products have been provided to end – customers, and they prefer them rather than another brand. It is a great reason for the retailer to purchase Nawon brand products. When the retailer/ wholesaler purchases our products, you will receive a large discount along with promotion and low MOQ. Moreover, we do offer FREE SAMPLE for you to try our quality to take it into account before negotiation. 
Nawon Food and Beverage Company Limited was founded in early 2018 with the goal of introducing tropical healthy drinks from Vietnam to the rest of the world. There are ten production lines in our modern factory, allowing us to produce 300 containers every month. We have exported to over 90 countries and territories throughout the world in only two years.
As the leading beverage manufacturer from Vietnam, NAWON has currently achieved the BRCGS certificate which is known as Food Safety Standard set the benchmark for over 20 years. The standard is acknowledged by 70% of the top 10 global retailers, 60% of the top 10 quick-service restaurants, and 50% of the top 25 manufacturers, and it has been adopted by over 20,000 sites in 130 countries. To safeguard consumers, the standard has developed through time. It was the first standard to be GFSI benchmarked, as well as the first to define food fraud, provide food safety culture criteria, and minimize audit load through extra modules.
Currently, Nawon has been verified by the world's leading testing group which is SGS Group. Our company has passed the onsite assessment conducted by SGS Group in order to become the most prestigious beverage supplier on ALIBABA platform. Customers could definitely trust our capacity, ability, technology to produce any type of drinks at any volume with large quantities.
Contact us to get the special price:
Email: tony@nawon.com.vn
Phone: (+84) 973 085 499.