Established in 2018, NAWON Food and Beverage has developed and expanded its business to over 90 countries and territories. Due to the enormous scale of the beverage production, Nawon has increasingly equipped with the modest and latest technology, which could produce a large amount of products at high speed and low cost. Nawon's factory 2022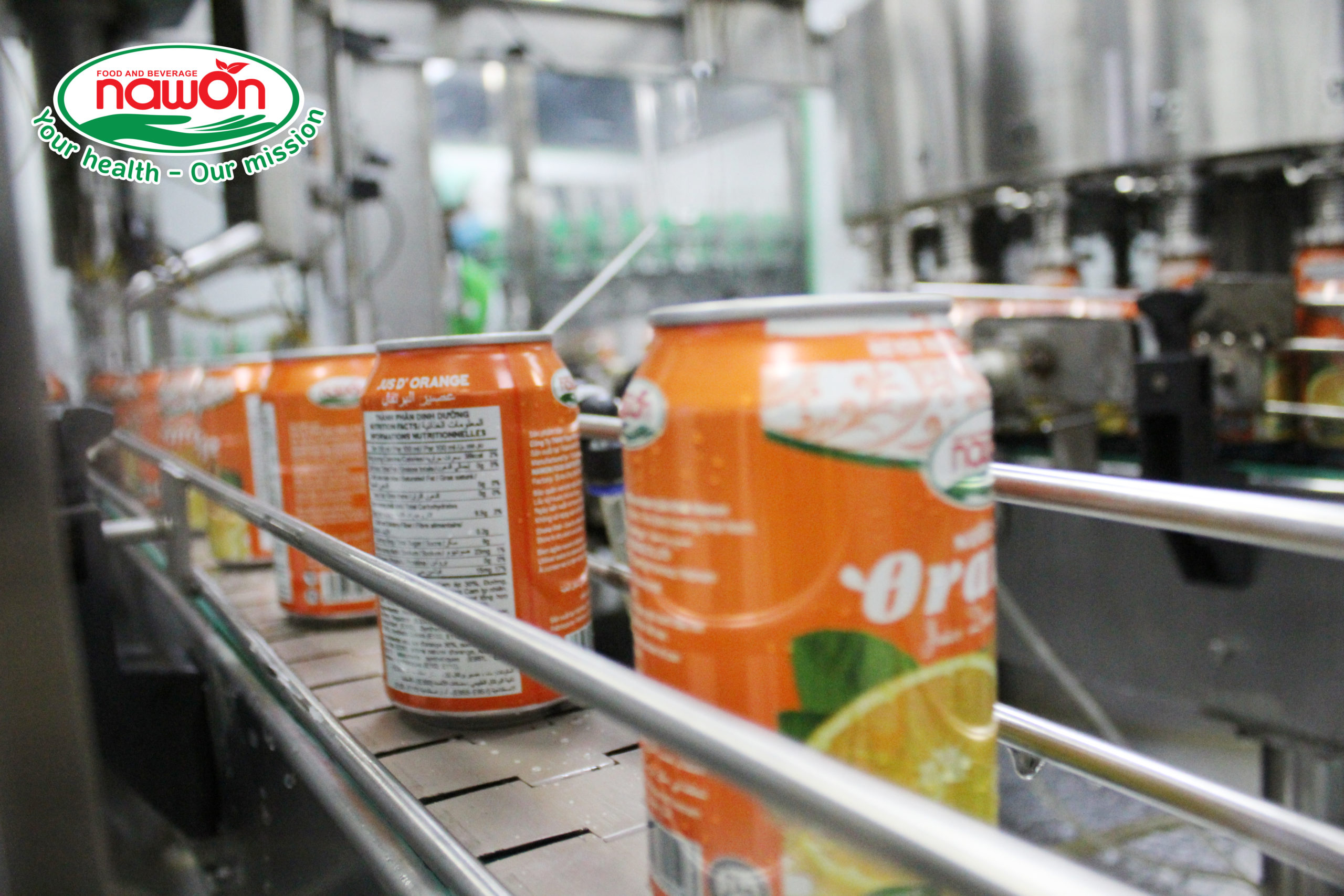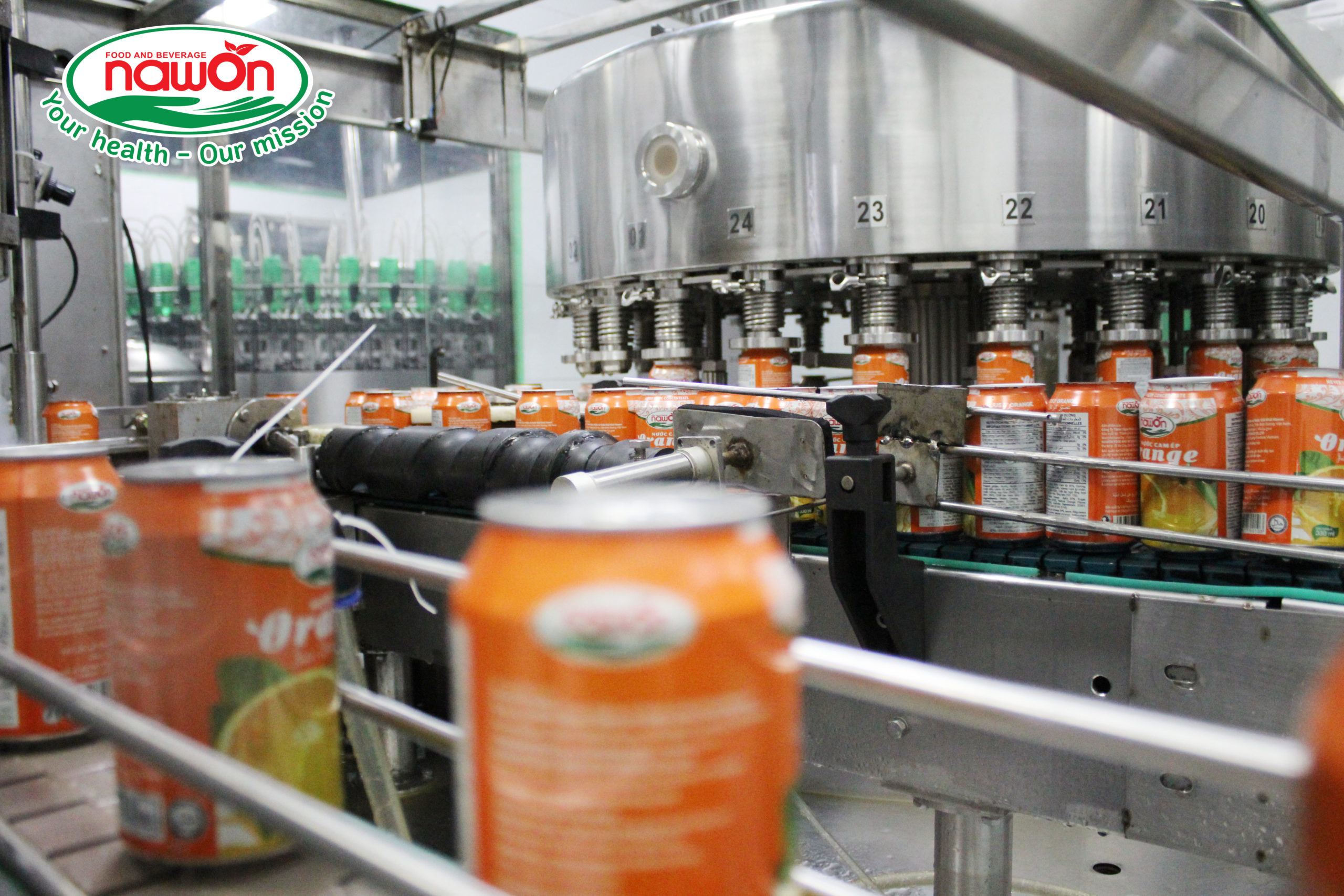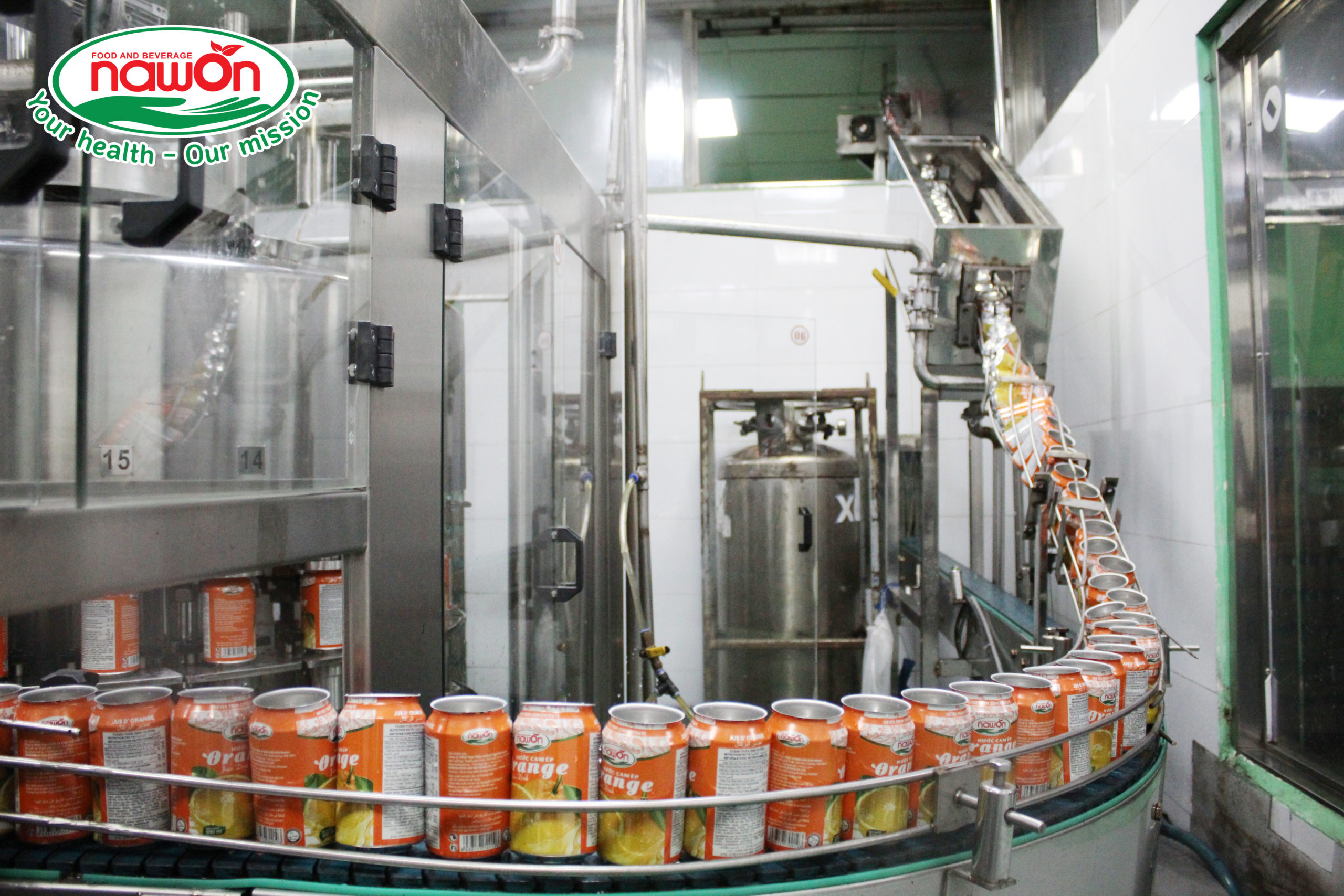 "Over five years operating in the beverage industry, there have been a lot of remarkable milestones to Nawon"
2018: Nawon Food and Beverage was born with the mission to introduce Vietnamese tropical healthy drinks all over the world.
2019: Developing beverage production line in PET cans and Aluminum cans. Penetrating more than 50 news markets in just 1 year of operation. The main products include fruit juice, coconut water, and aloe vera juice drinks.
2020: Expanding production lines for PP bottles and glass bottles of different sizes. In addition, adding more PET bottles and cans line to serve the increasing customer demand. Joining many international fairs and exhibitions and achieving many important certifications in the food and beverage industry
2021: Penetrating more than 100 markets around the world, gaining the trust of customers when achieving many accredited certificates such as USDA ORGANIC, EU ORGANIC, HALAL, ISSO, GMP, FSSC, etc. Also, Nawon has also expanded and launched many different product lines such as basil seed drinks, chia seed drinks, coffee, energy drinks, carbonated water, and tea.
2022: Achieving BRCGS certificate which ensures product quality when importing into many markets around the world, especially Europe and the American market. Nawon has also attended many accredited fairs and exhibitions such as DUBAI GULFOOD 2022, THAIFEX 2022, and SIAL PARIS 2022.
We have a team of experts who have significant knowledge and experience in beverage industry. As the leading beverage manufacturer from Vietnam, we are here to help you and provide you with some tips when doing business in this industry.
Ascertain that your beverage formula is ready for manufacturing. It is crucial to have a beverage scientist prepare it in a lab environment in order to assure successful beverage manufacturing. Based on your original concept, a production-ready recipe employs the same components you initially chose but is constantly accessible in large numbers. Nawon's RD Department.
Select the appropriate beverage packaging for your beverage. Your choice of packing depends on two factors in particular. a) What kind of procedure is necessary to produce your beverages (this will affect the container used)? b) To what kind of consumer are you aiming to appeal? This will affect the container's design and form. Nawon's Products

Select the best label type for your new beverage. The marketing and sales of a beverage brand are greatly impacted by the selection of the beverage label. The product's appearance and feel are essential to its success but don't overlook pricing.

Deciding on the ideal closing for your new product is crucial. You must take into account whether the consumer prefers a broad or narrow aperture for drinking. Is the container supposed to be resealable? Additionally, think about the color & form of the cap.

In what kind of container would you transport your beverage to retailers? A box or tray? Will you employ a tray or a box? Will you use shrink film if it's a tray, and will the film be embellished? What many of beverages should you put in each case?

How many cases should I first make when I start making beverages? Should I be more concerned about running out of beverages than I should about overproducing? Whom should I consult on this crucial choice?

Where should I keep my beverages once they've been made, and how can I do it securely and affordably? How can I find businesses that would store my goods for me and then assist me in shipping them anywhere?
There are thousands of beverage manufacturers all around the world. Nawon is the leading beverage manufacturer in Vietnam. We are all here to help you to produce your products with our own machines, and technology. Thanks to reaching the economy of scale, Nawon FNB could guarantee high speed and low cost.