THAIFEX ANUGA ASIA 2022 is the international F&B exhibition. This year in 2022, NAWON attends this event as the leading beverage manufacturer from Vietnam. THAIFEX ANUGA ASIA 2022 is a great chance for NAWON to meet our international customers and explore new global trends in the beverage area. These exhibitions become a great chance for Nawon to meet international customers who pay a lot of attention to the beverage areas.
Nawon has prepared carefully for the exhibition. We always try our best to provide the freshest, purest, and healthiest beverages for customers, as well as, we are proud to introduce the Vietnamese quality beverage to customers all over the world. Besides, we have prepared many activities for the customers to join during the exhibition.
THAIFEX ANUGA ASIA 2022  was taken place from 24 to 28, May 2022 at IMPACT MUANG THONG THANI, BANGKOK, THAILAND. From the first day till the last day of the exhibition, we have welcomed more than a thousand visitors every day. We also received much support and trust from both new and loyal customers. All of your visits are our great honor and our motivation to move forward. Through this event, we understand our customers deeply and adapt to the new trends, therefore, serving our customers better and better in the near future. 
Thank you for your visit
NAWON AT THAIFEX ANUGA ASIA 2022
The international exhibition - Great chance to meet our customers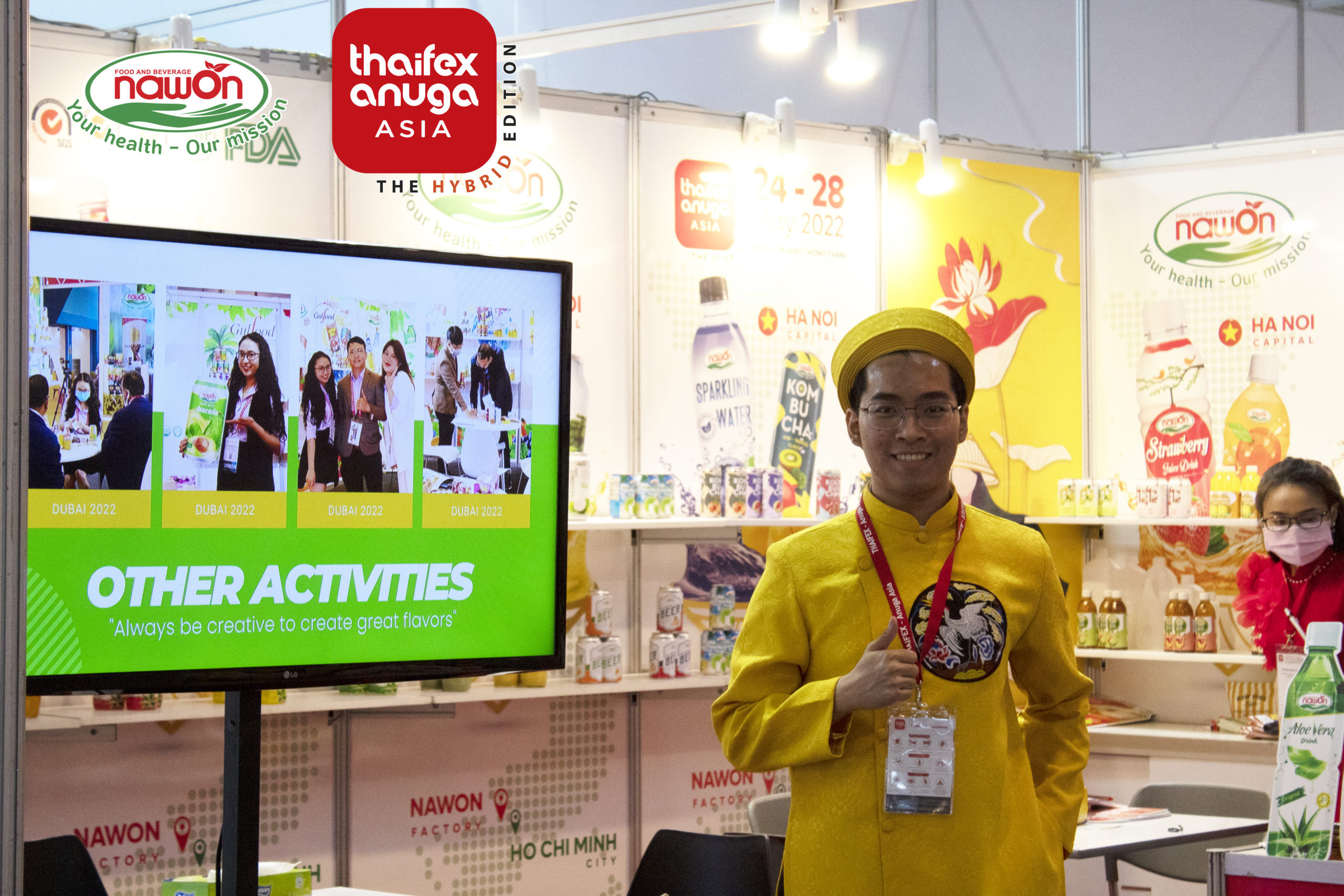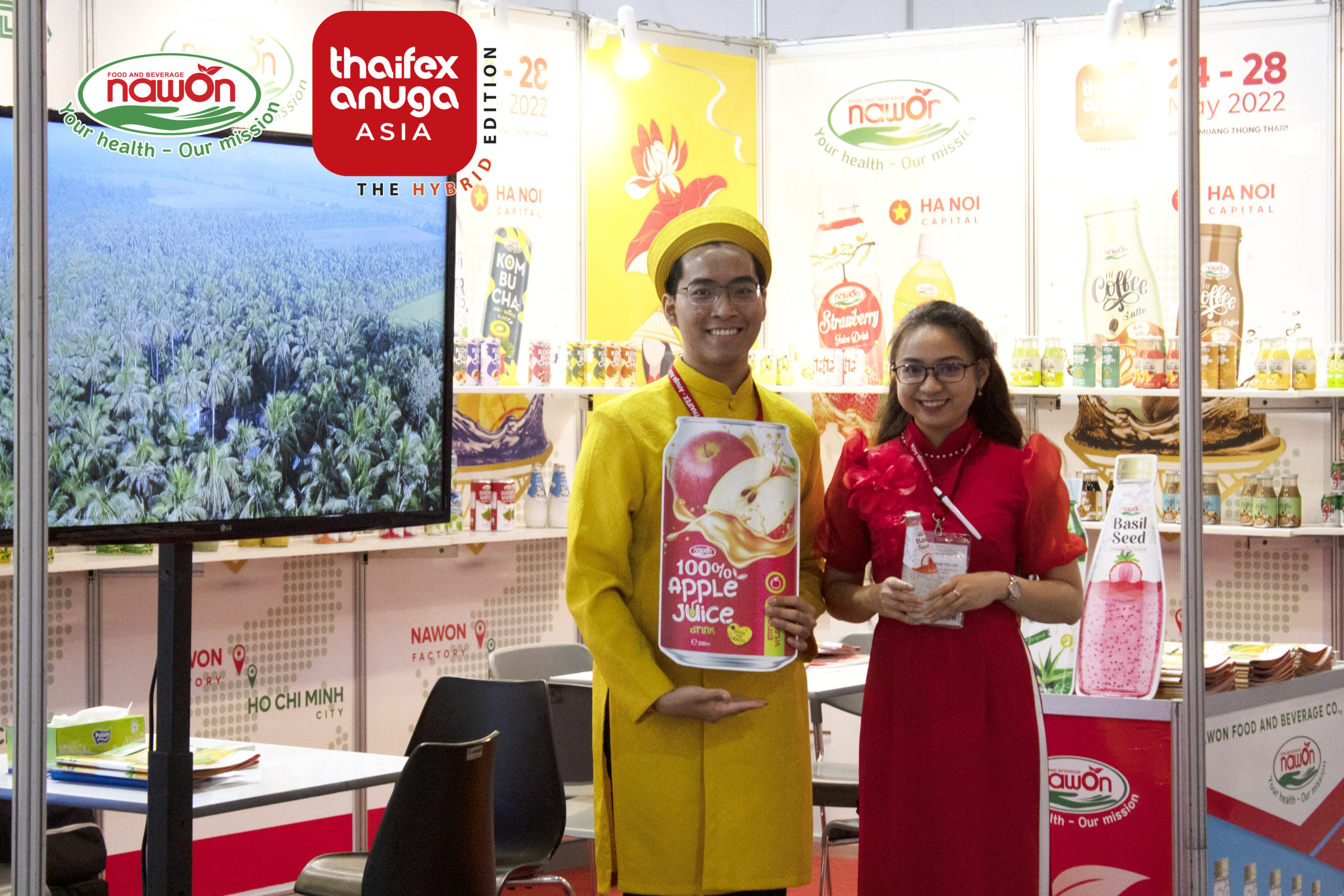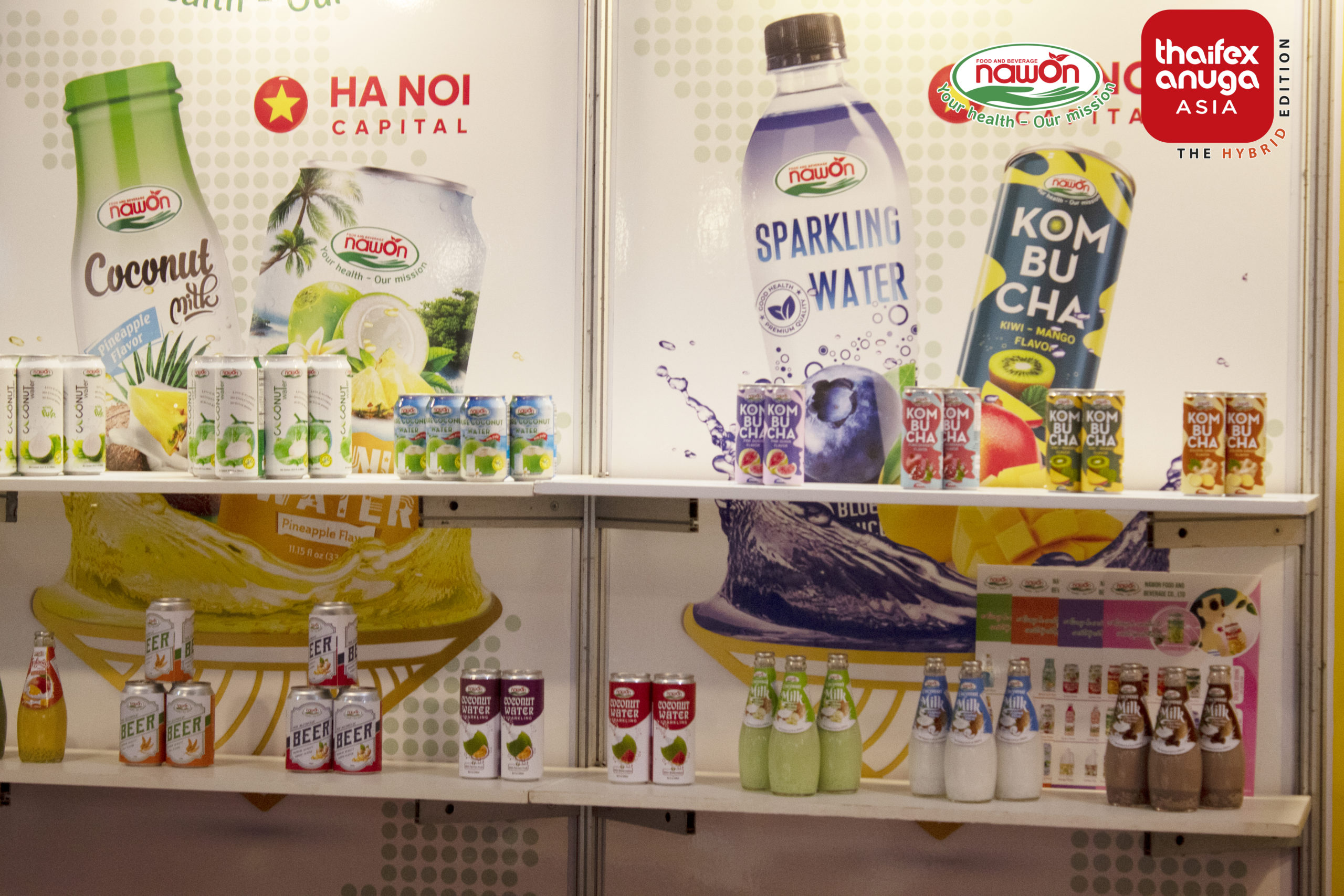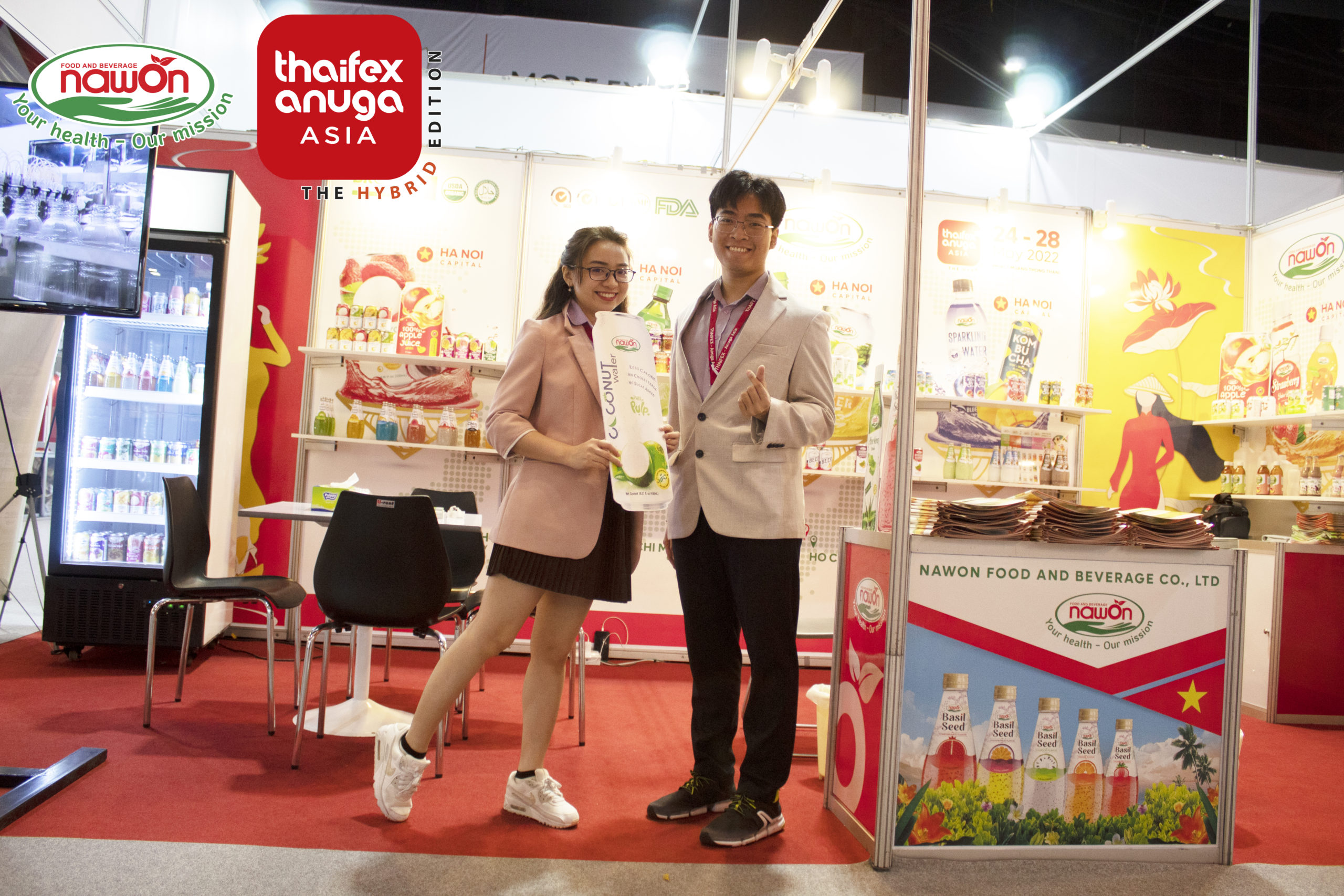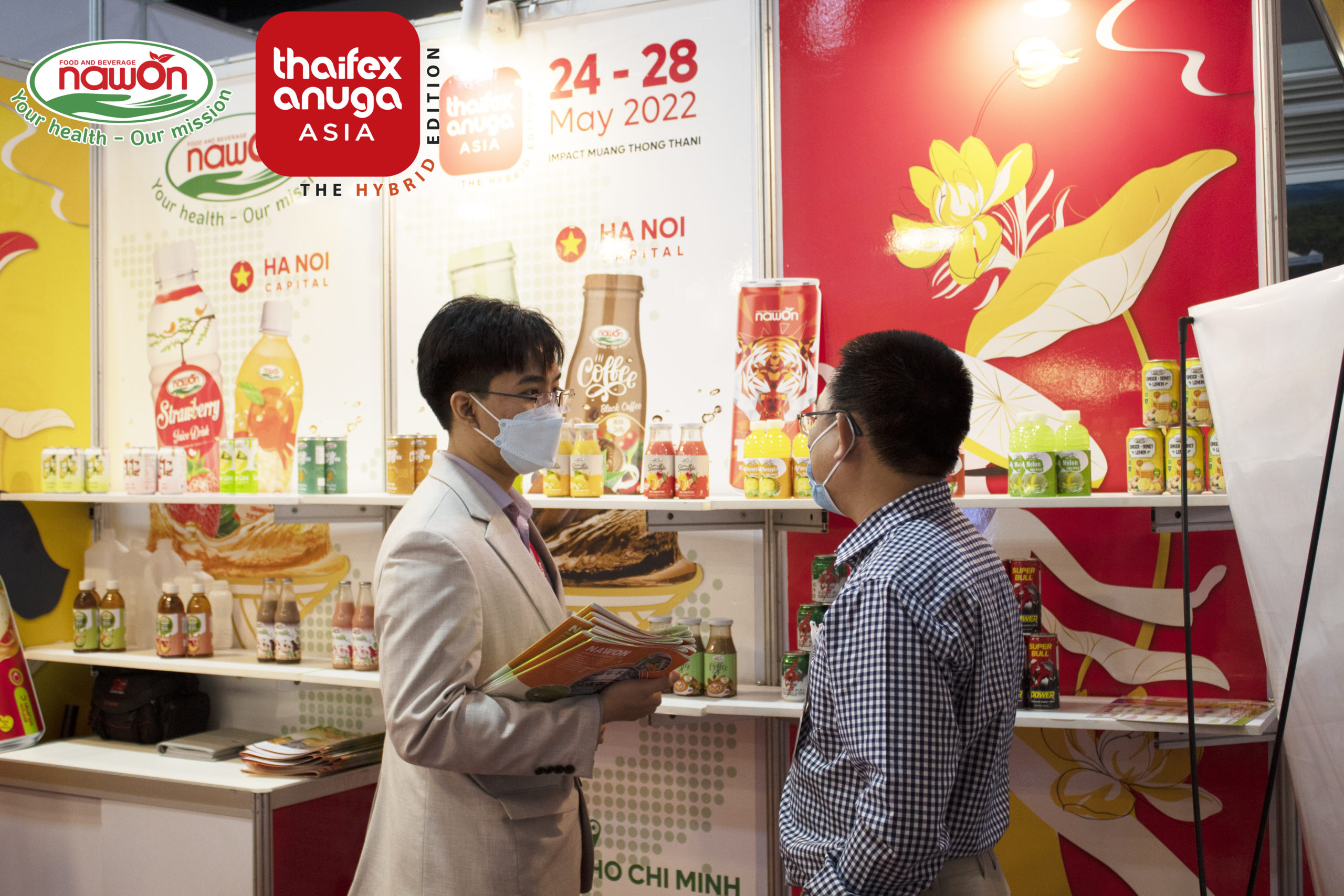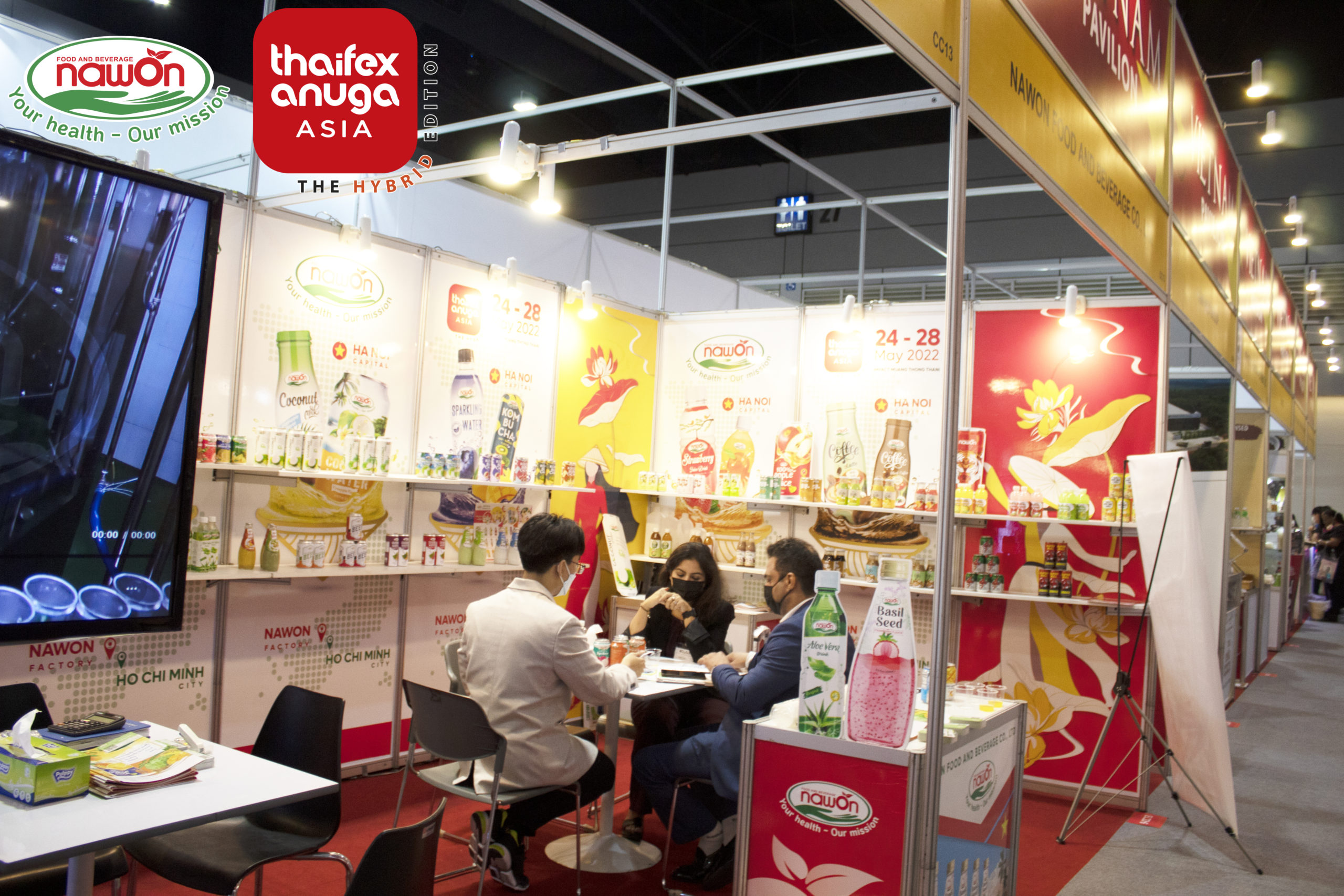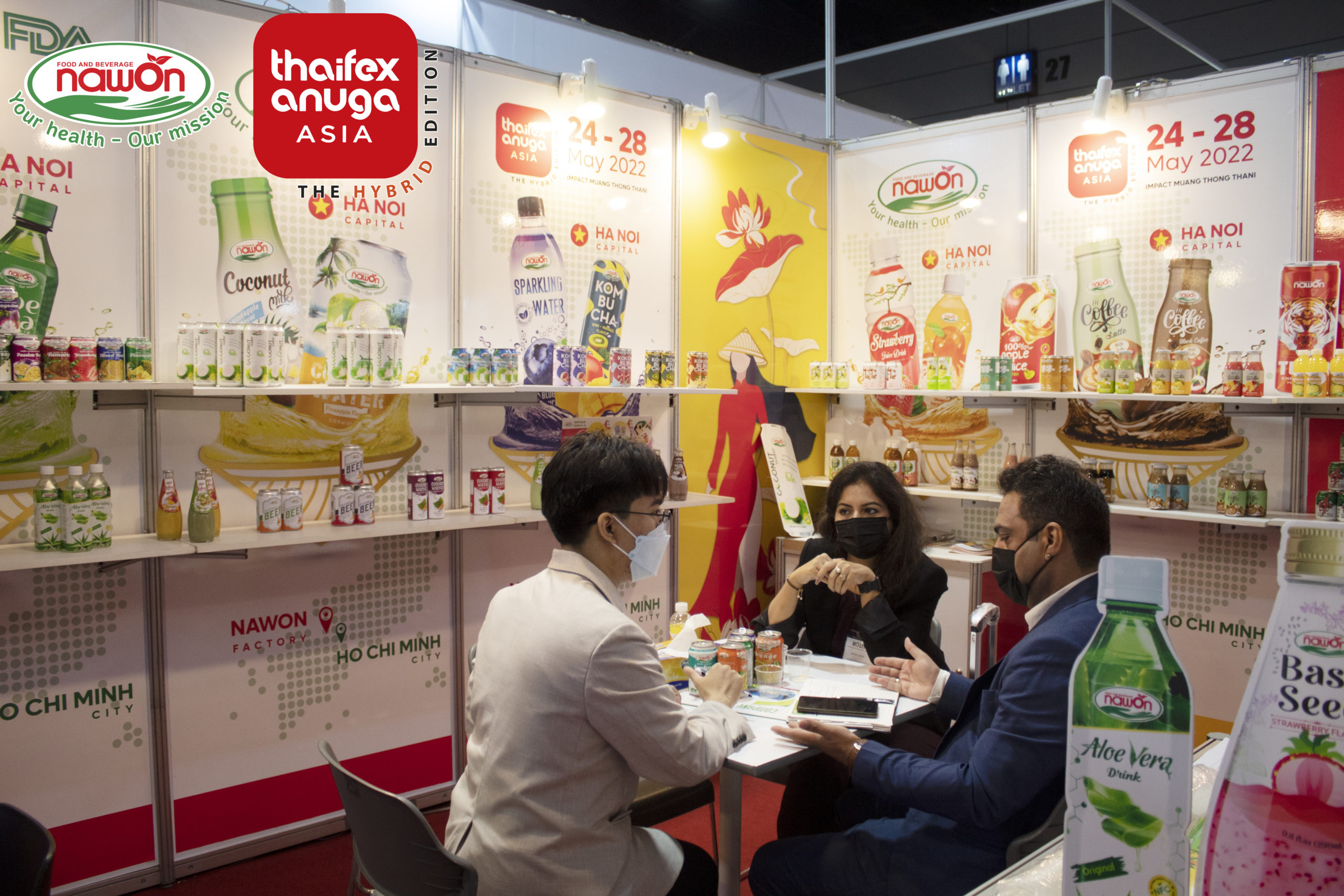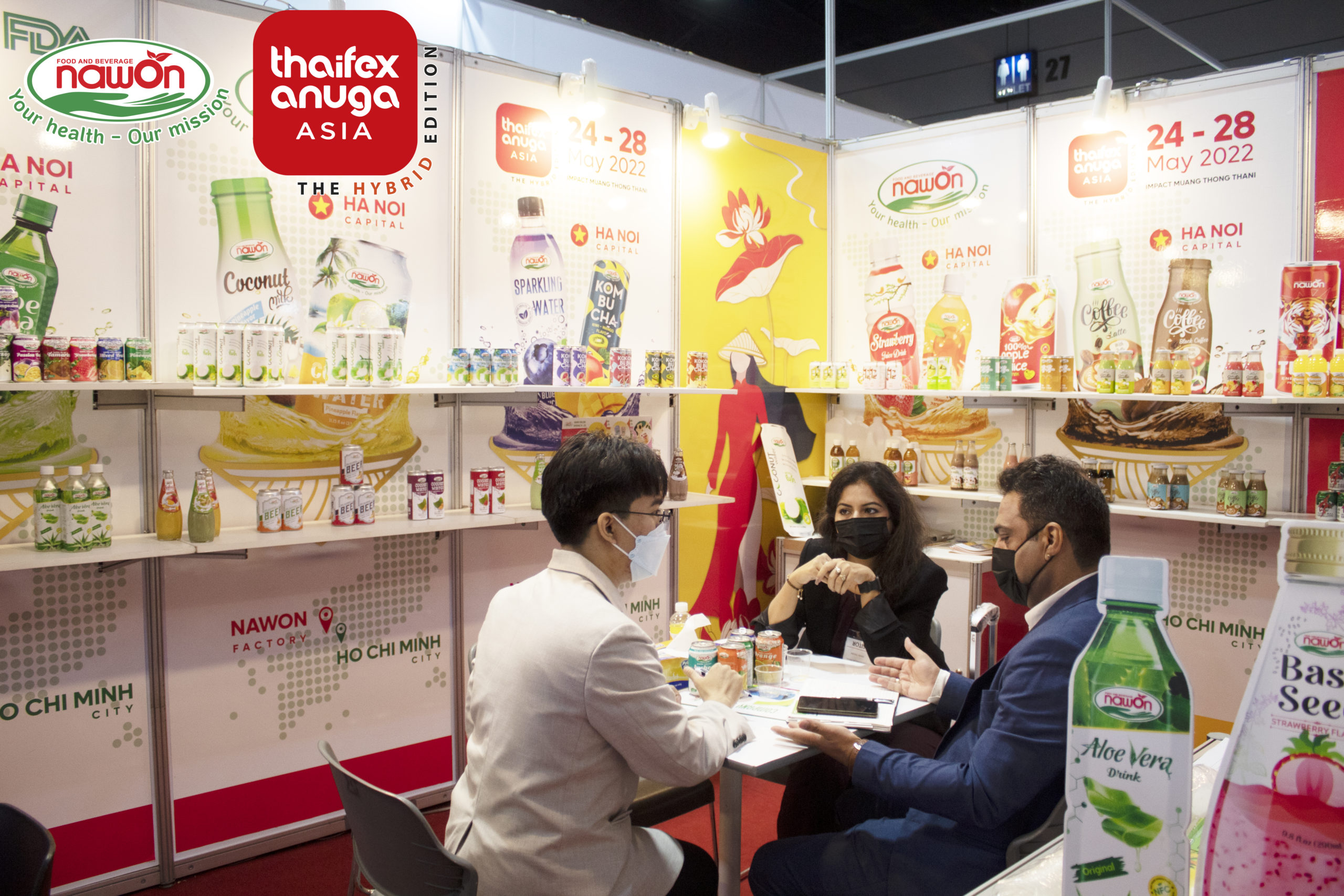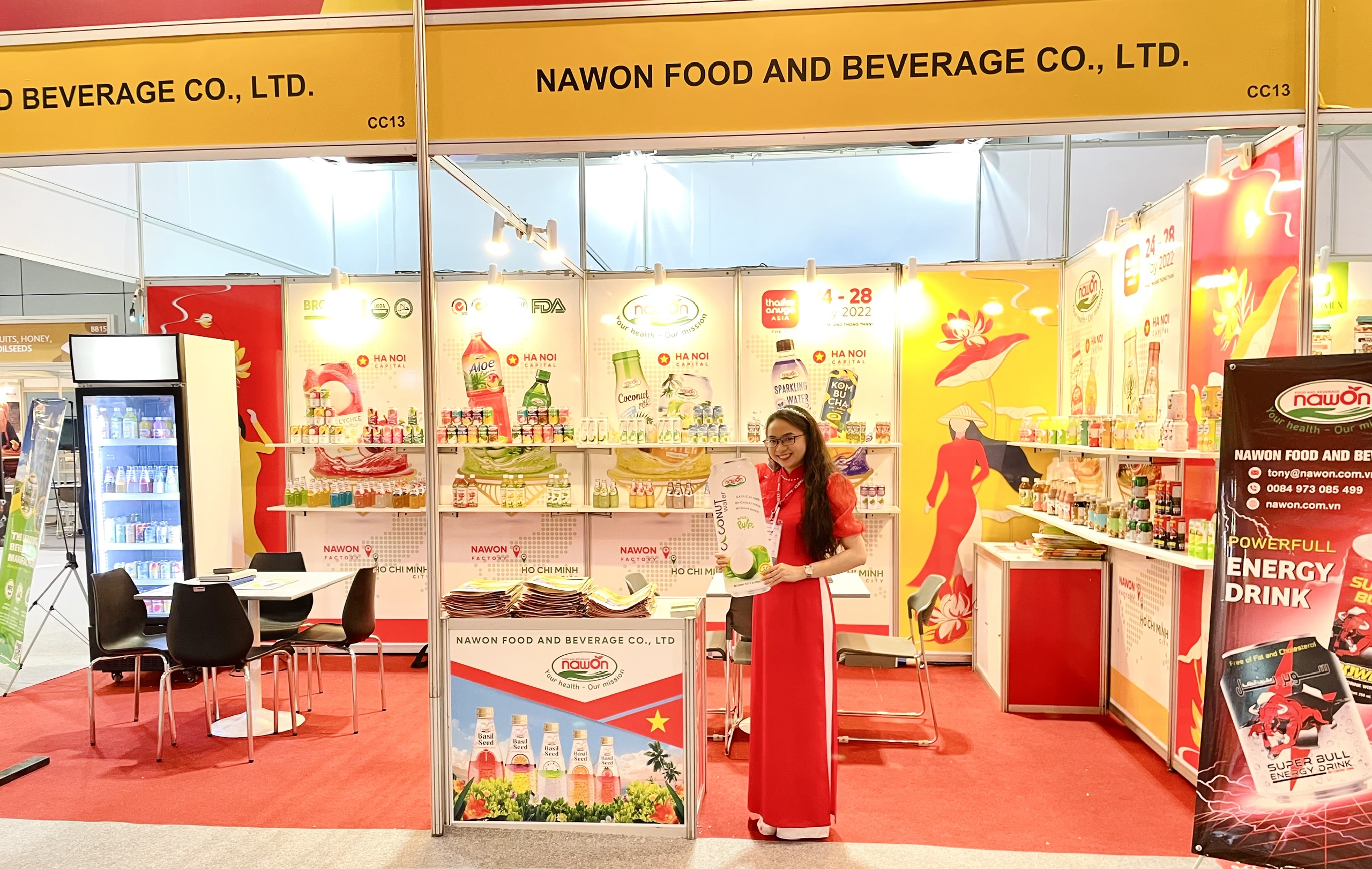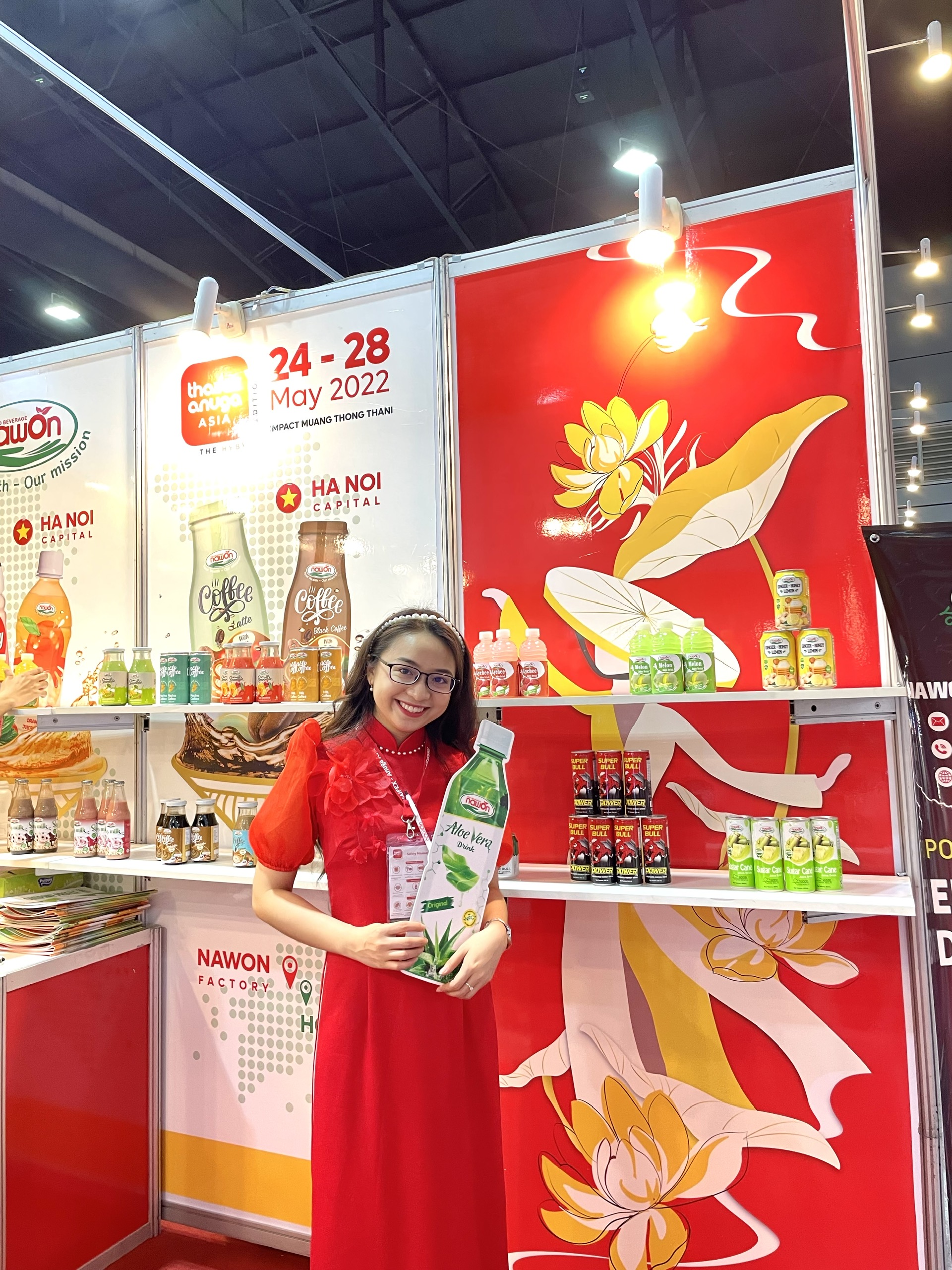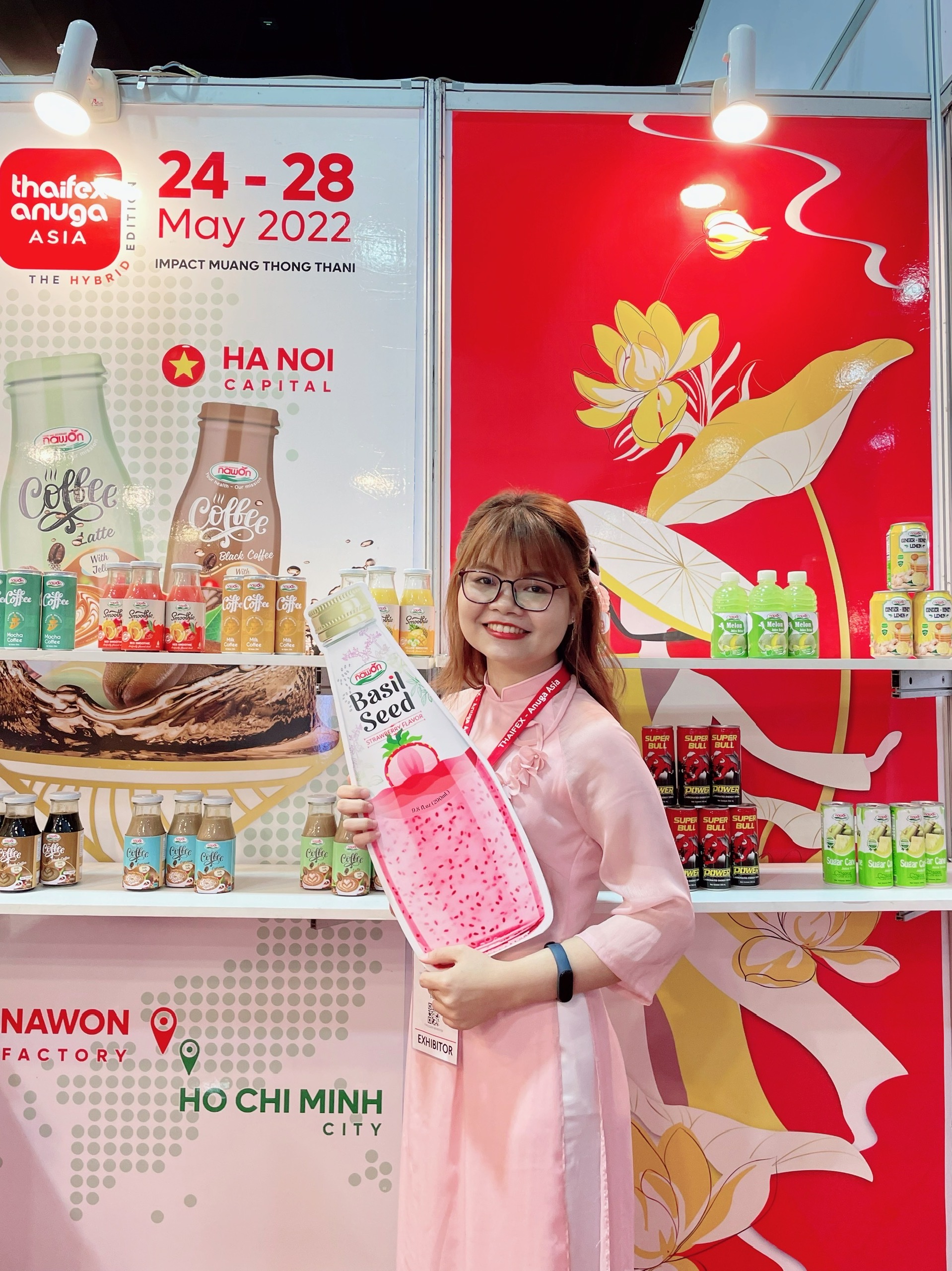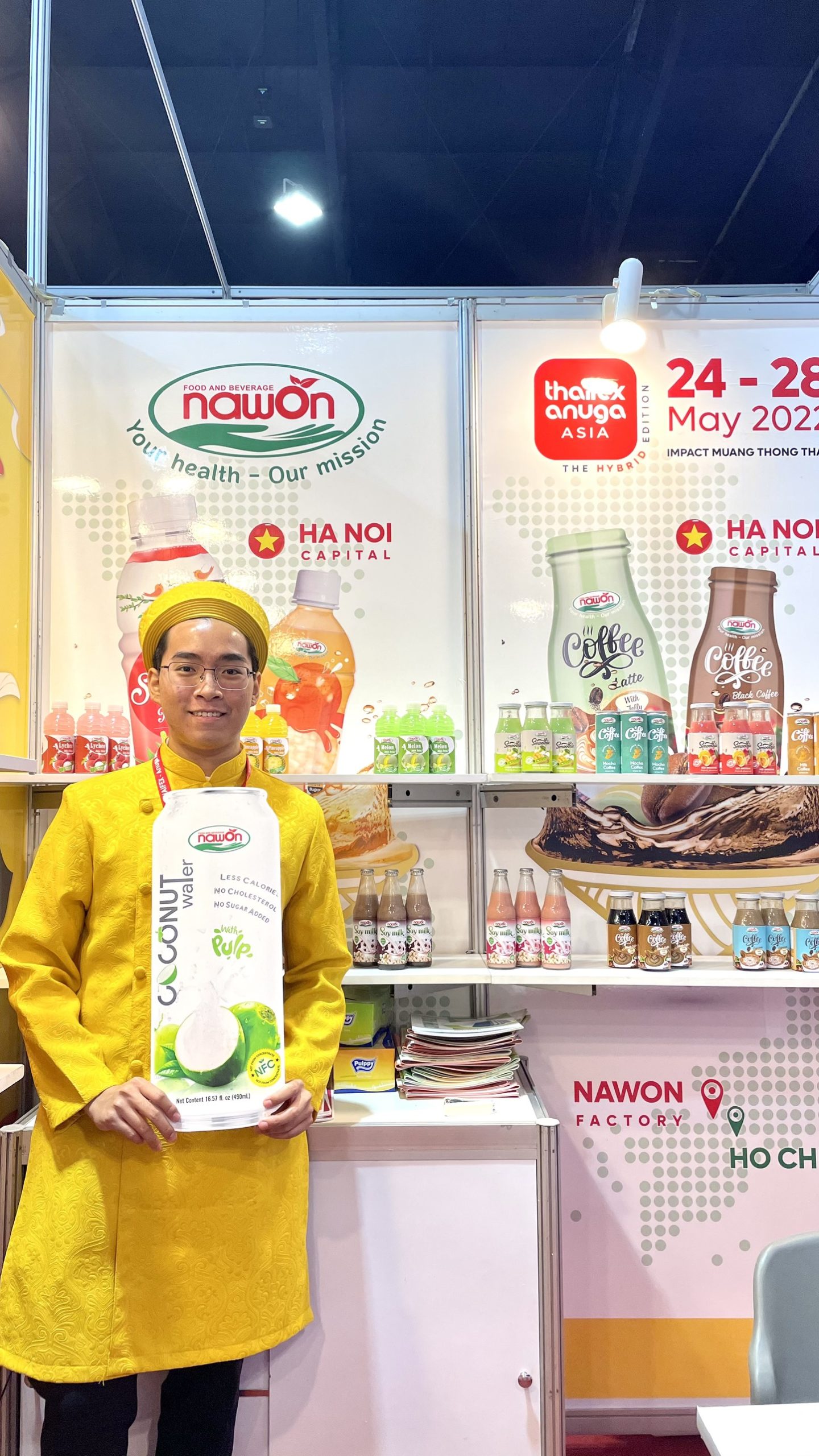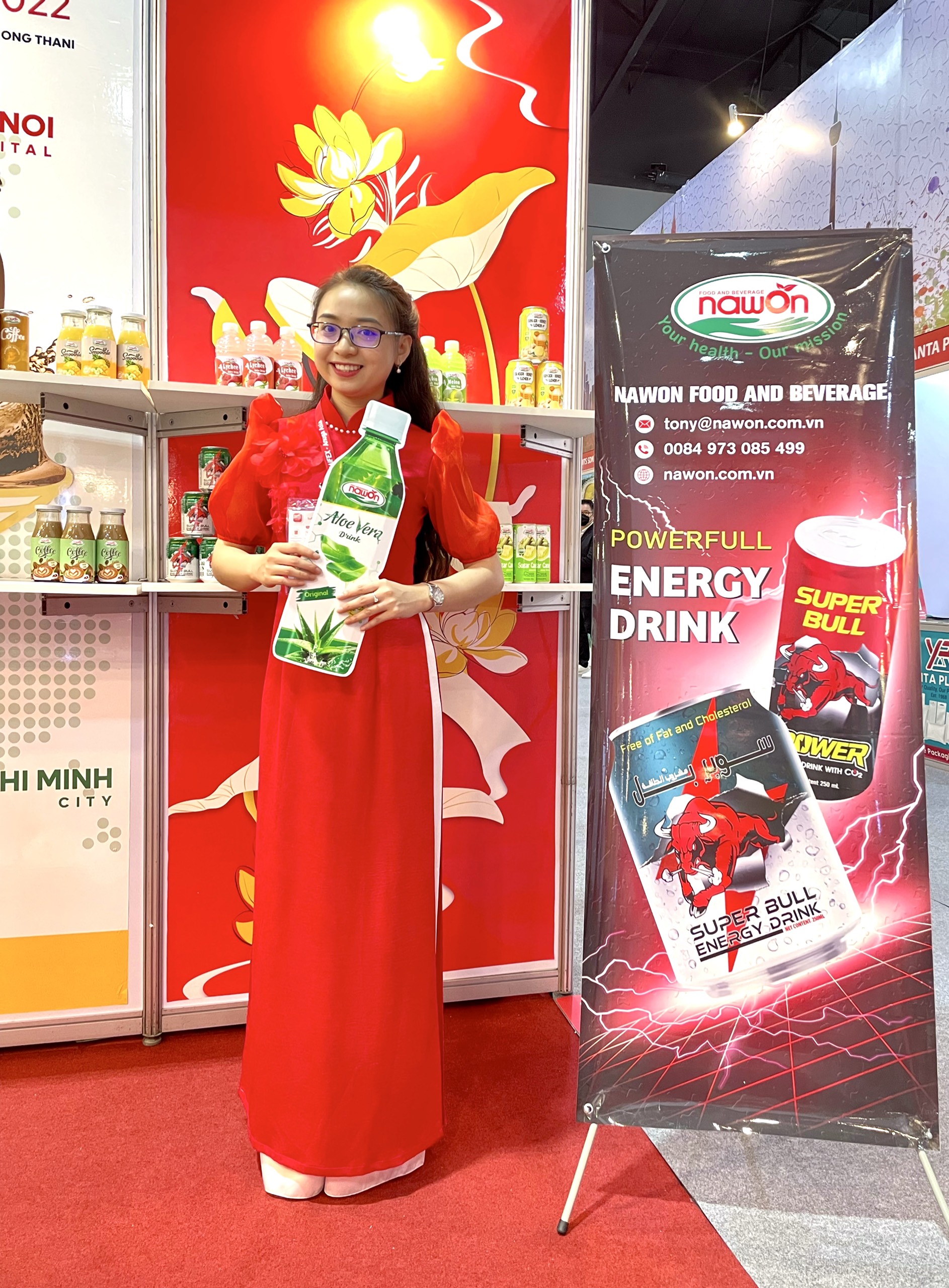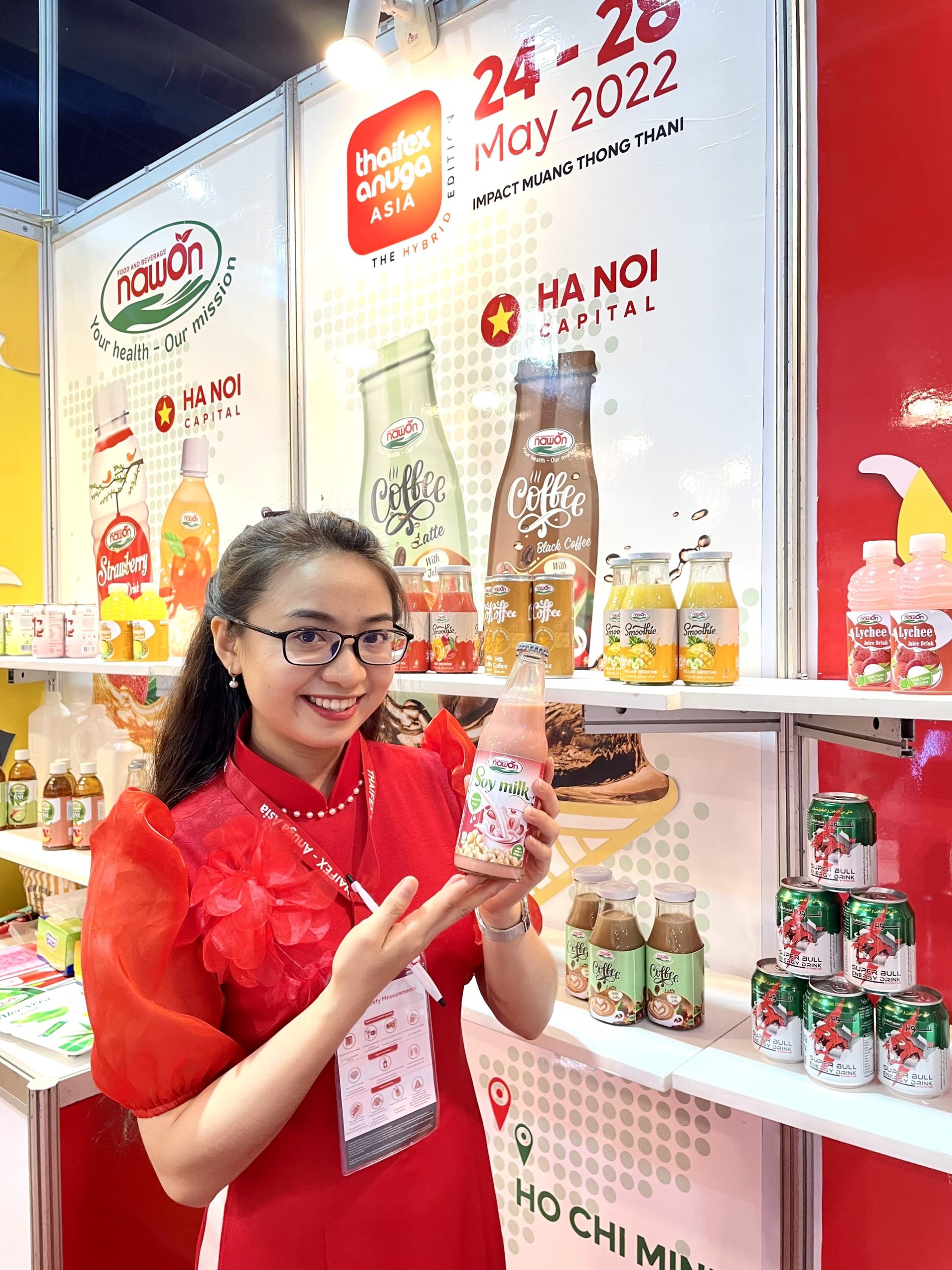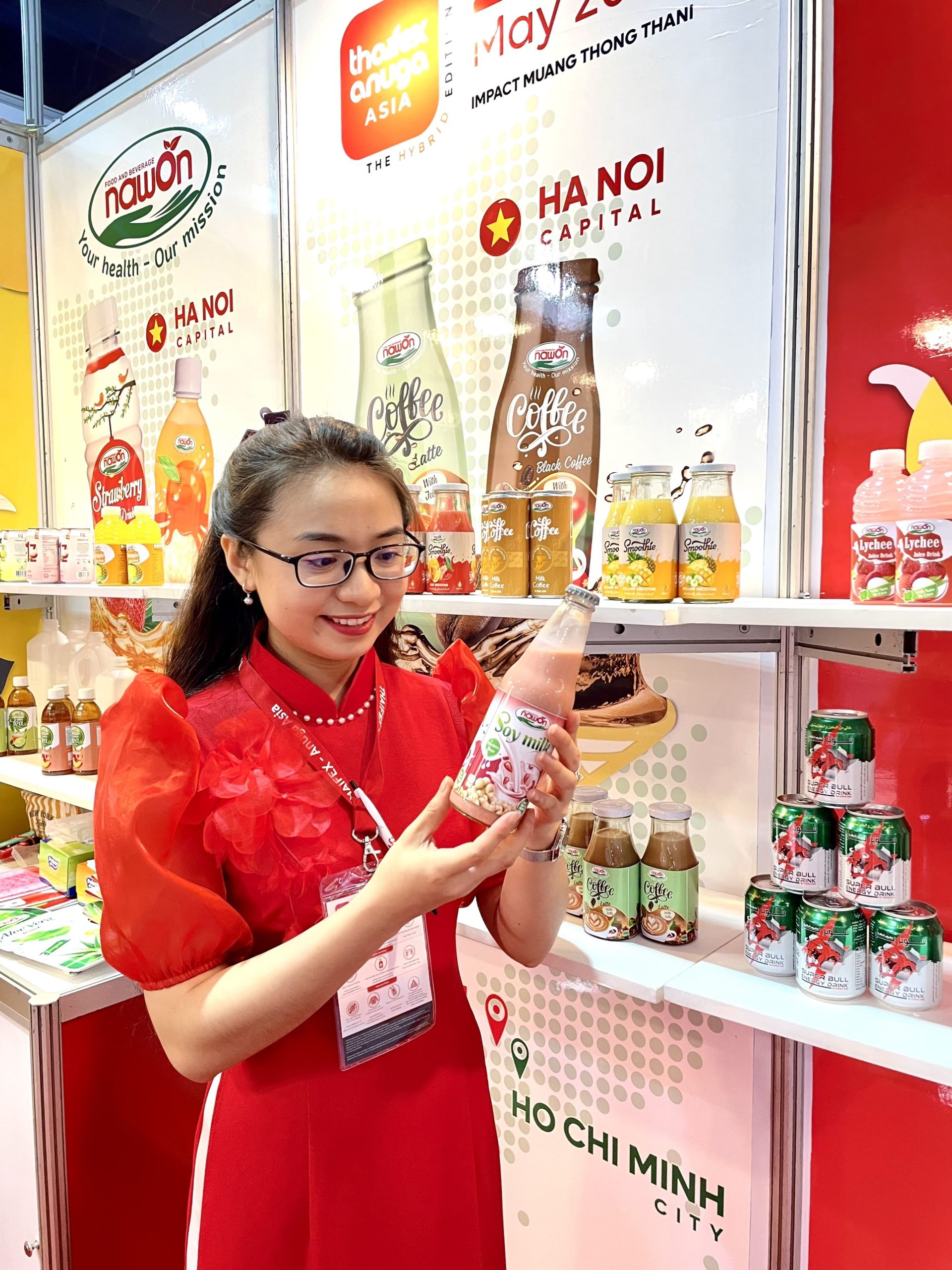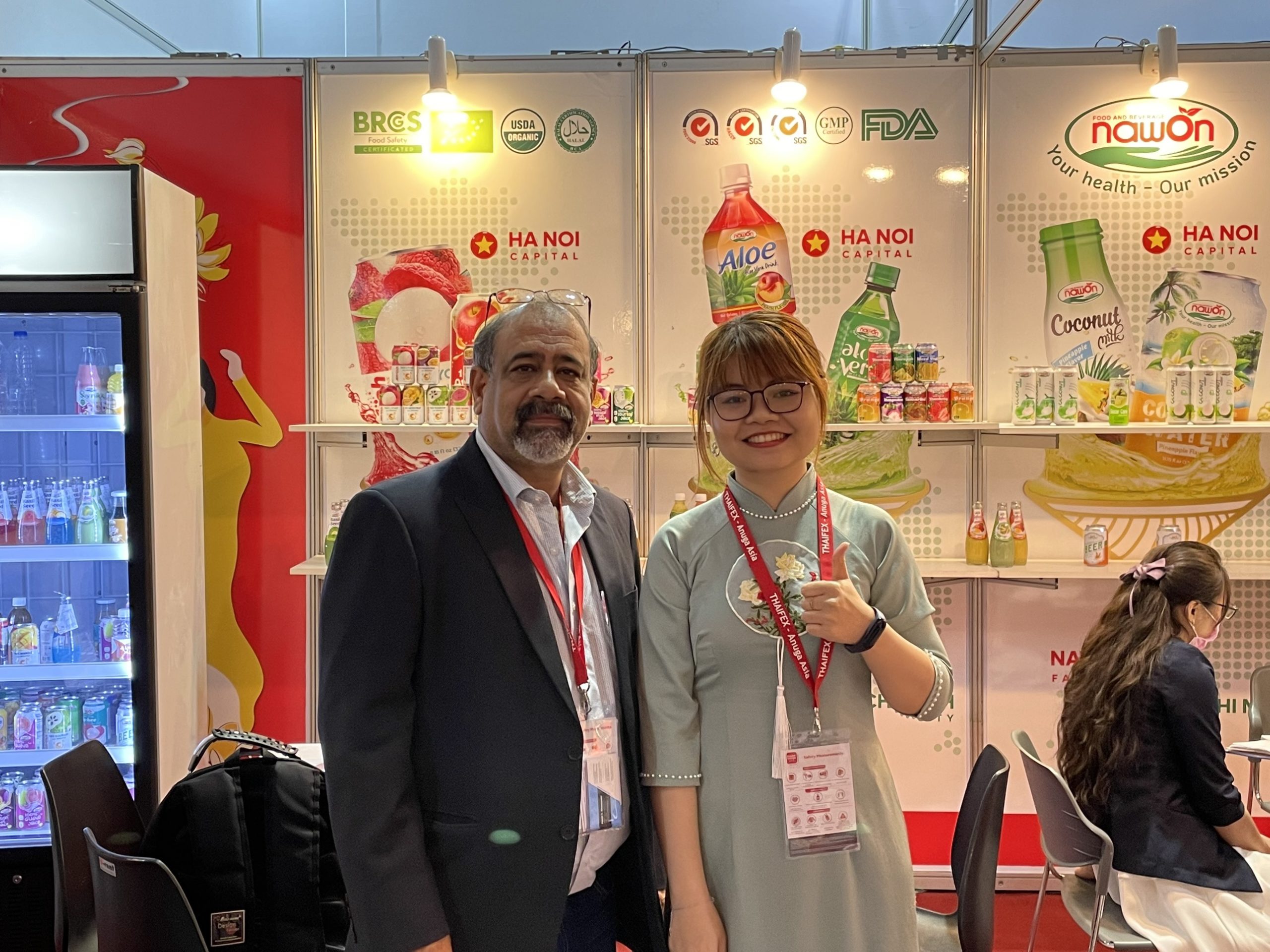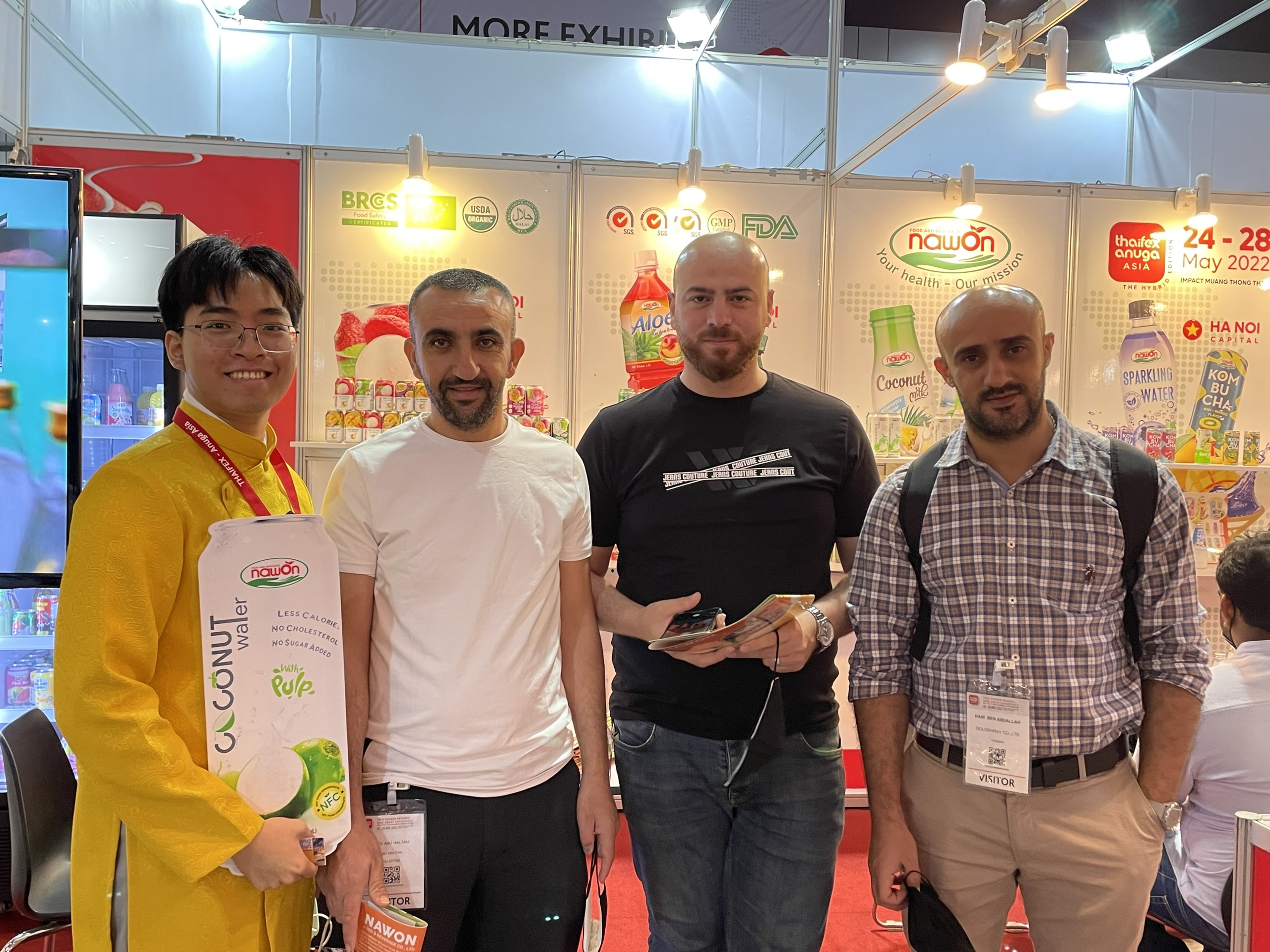 During the exhibition, we met many customers. Face-to-face discussing with them and having meetings with our valued customers at the exhibition is a great chance for us to understand our customer's perspectives and their demand for the products. After the tough time of lockdown, THAIFEX ANUGA ASIA 2022 is considered a valuable chance for Nawon to meet our customers directly. 
Again, we would like to thank you for visiting our booth at THAIFEX ANUGA ASIA 2022 on 24-28 May 2022. It is our honor to present Nawon products to you during the international annual F&B sourcing event in the world. We always appreciate your attendance.
This year, Nawon is going to attend more international exhibitions. Then hope to see you soon in another exhibition.