As the Leading Beverage Manufacturer, Nawon will attend many international exhibitions in 2023 to meet our globally valued customers, penetrate into new markets and introduce our new products. Every Mays, Nawon exhibits at Thaifex Anuga Asia – the largest FNB event in Asia as the annual event. To be more special, in May 2023, Nawon attends the PLMA's World of Private Labels 2023 in Amsterdam. 
The Food and Beverage Industry has experienced significant changes in recent years, we find Thaifex Anuga Asia a great chance to nurture customers relationship, meet our valued customers and spread our brand to the world. Thaifex is one of the annual exhibitions that Nawon exhibits beside GULFOOD, SIAL, and PLMA. Below are our booth details at Thaifex 2023:
THAIFEX ANUGA ASIA 2023
Booth number: 6-G14
Date: 23-27 May 2023
Place: IMPACT Exhibition and Convention Centre (Muang Thong Thani)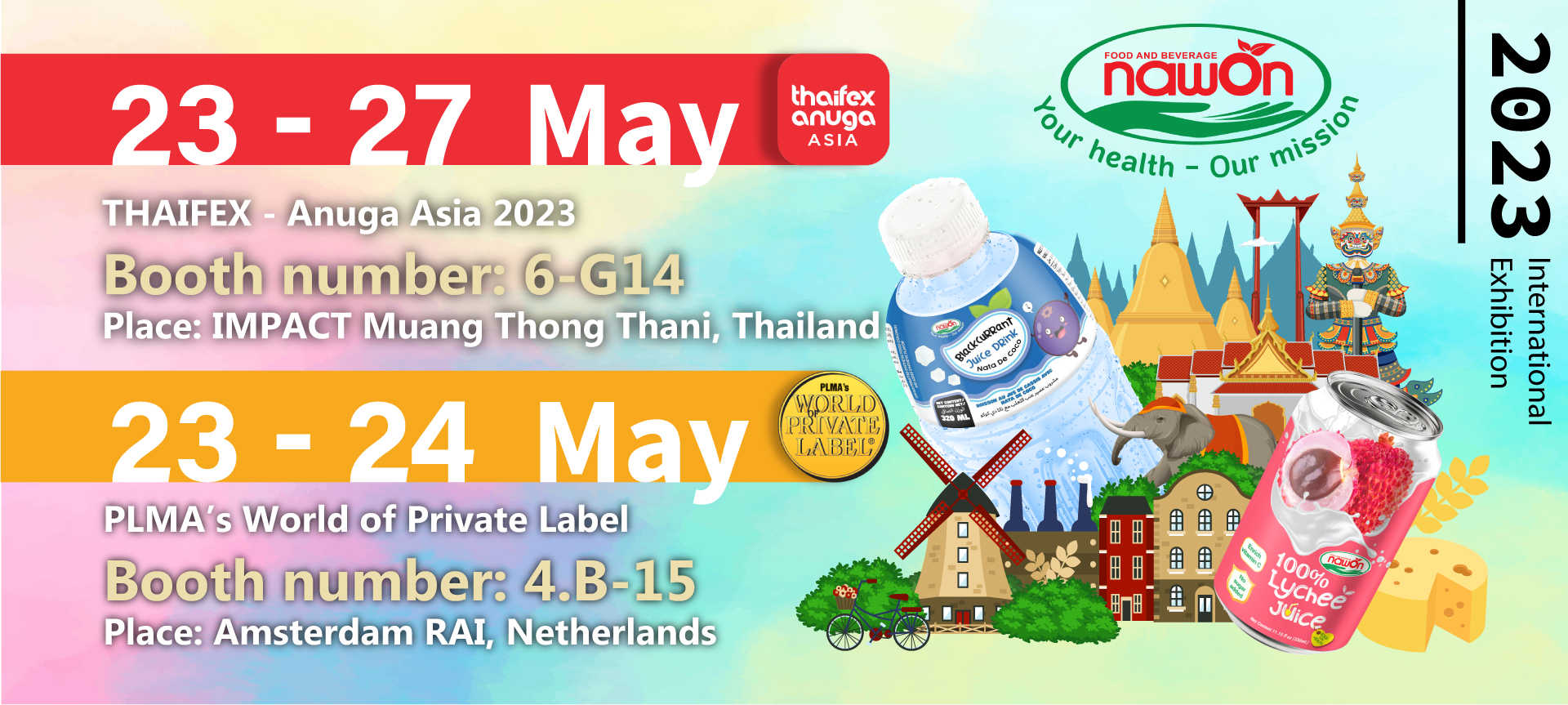 The Private Label Manufacturers Association, which represents more than 4,000 member businesses worldwide, organizes the PLMA's biennial "World of Private Label" International Trade Fair. The largest organization of its kind, PLMA is solely focused on promoting private labels and has headquarters in New York and Amsterdam. Retailers, wholesalers, and other private label experts have joined forces with manufacturers at the PLMA's "World of Private Label" International Trade Show to help them find new products, network with new people, and learn about fresh concepts that will help their private label programs succeed and expand. Private label has experienced unparalleled global market share as a result of their growing popularity in recent years. Throughout the pandemic, private labels maintained a strong position in the majority of markets.
The PLMA's World of Private Label is taken in only 2 days, on 23 – 24 May 2023. The "World of Private Label" International Trade Fair, which is condensed into two full days, is the most effective and efficient approach to sourcing for a company's private label requirements. Please find the booth details below:
PLMA's World of Private Labels 2023
Booth number: 4.B-15
Date: 23-24 May 2023
Place: RAI Amsterdam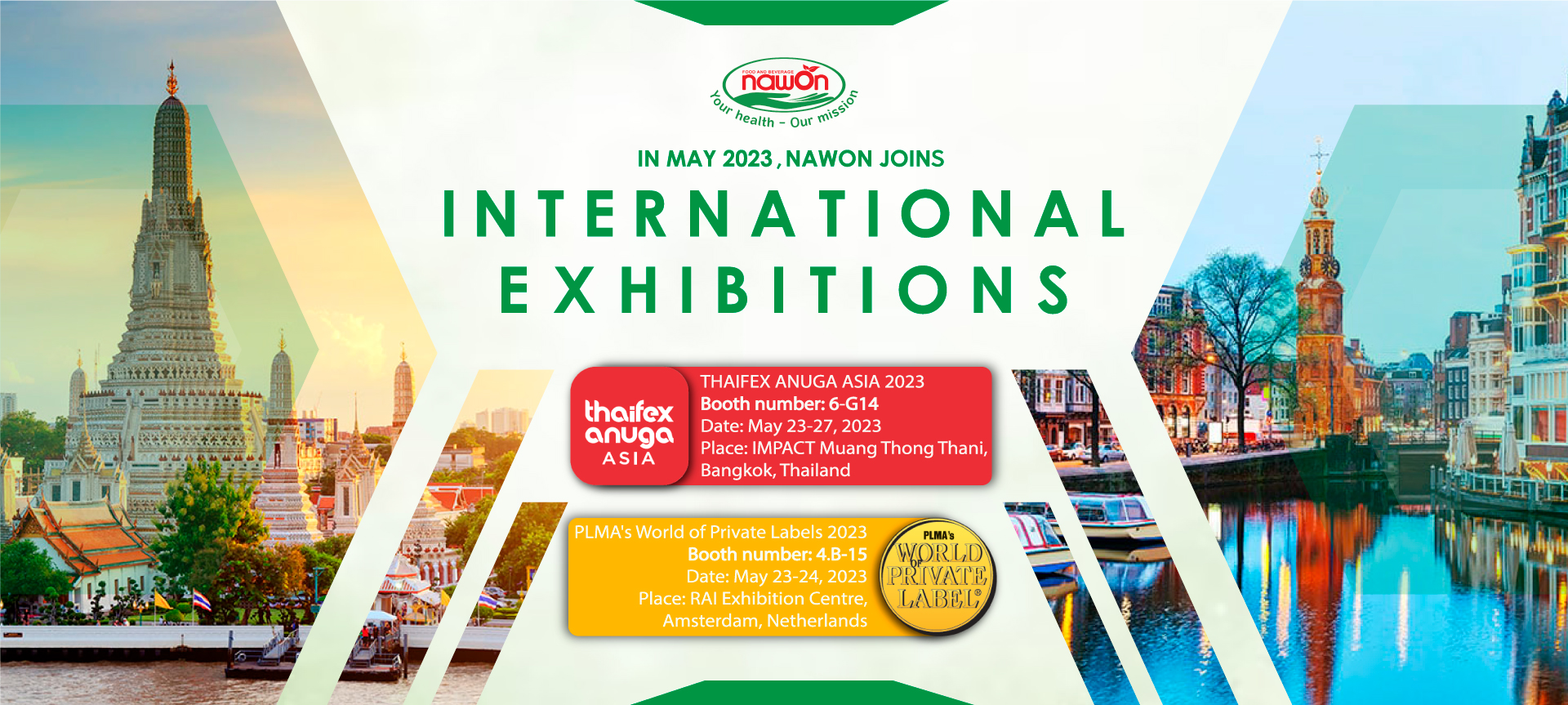 There are many fantastic events that Nawon will attend in May 2023. We offer free entrance tickets for our customers, then if you have any plans to visit any of the 2 exhibitions, please do not hesitate to contact us, we are willing to support you. The amount of tickets is also limited then we have to apply "first come, first serve". Hurry up! Contact us now:
Email: tony@nawon.com.vn
Hotline: (+84) 973 085 499
Website: nawon.com.vn