ANUGA Cologne is an internationally renowned trade fair and a truly global meeting point for the food and beverage industry. Held every two years in Cologne, Germany, ANUGA is considered one of the most significant events of its kind worldwide. In 2023, it returns with great anticipation, promising to showcase the latest trends, innovations, and products in the sector. This article offers a comprehensive overview of ANUGA Cologne 2023, highlighting its importance in the food and beverage industry and the diverse participants it attracts.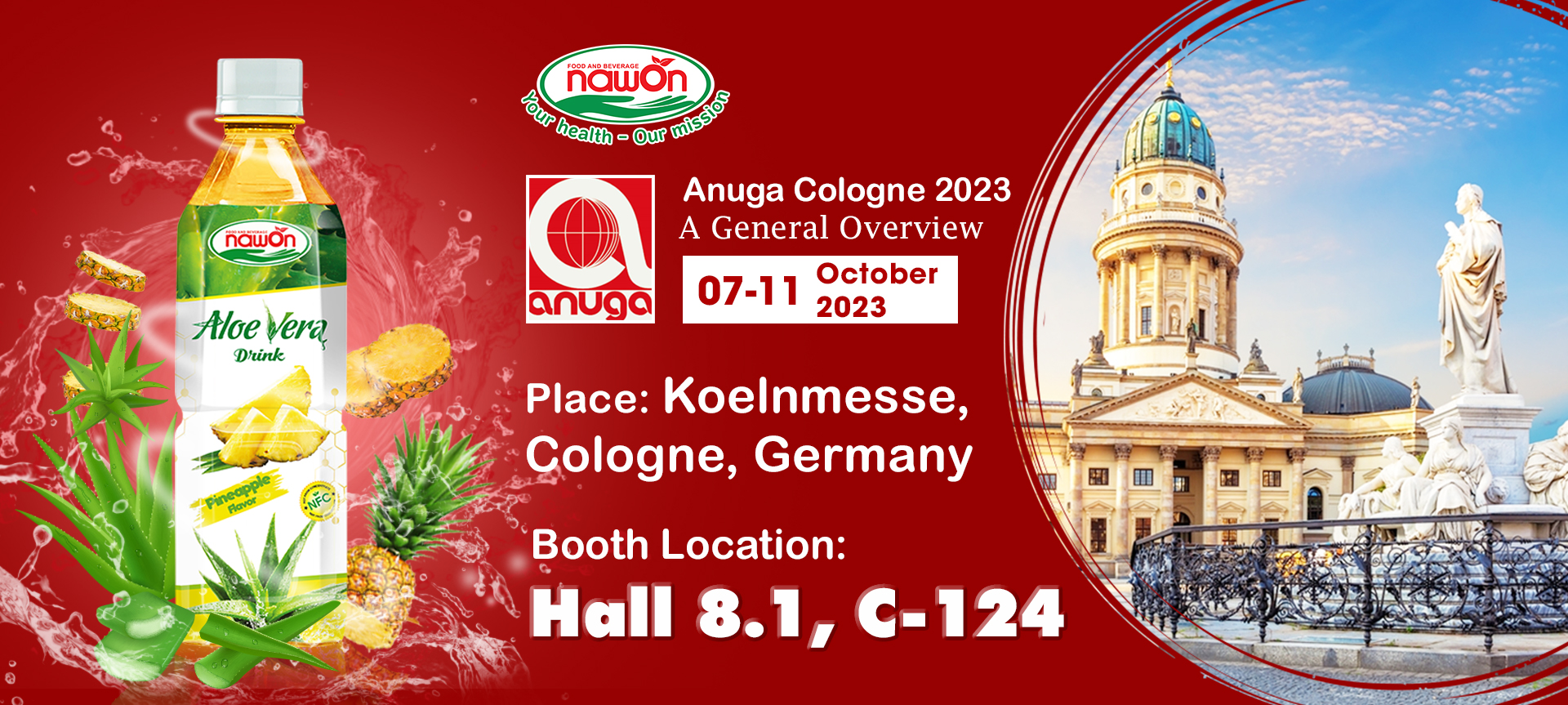 The Significance of ANUGA:
ANUGA has a rich history, dating back to its inception in 1919. Over the years, it has grown exponentially, gaining recognition as a platform that brings together professionals, experts, and decision-makers from various segments of the food and beverage industry. The fair serves as a melting pot of ideas, knowledge sharing, and networking, fostering collaborations and business opportunities among exhibitors and visitors alike.
Industry Segments and Exhibitors:
ANUGA Cologne caters to a wide array of industry segments, providing a comprehensive representation of the global food and beverage market. The fair covers ten specialized trade shows, each dedicated to a specific category, including:
Fine Food: Showcasing gourmet and specialty products.

Frozen Food: Highlighting the latest frozen food innovations and technologies.

Meat: Focusing on the meat industry, from fresh to processed products.

Chilled & Fresh Food: Featuring perishable goods and fresh convenience products.

Dairy: Showcasing a variety of dairy products and innovations.

Bread & Bakery, Hot Beverages: Highlighting bakery products and hot beverage solutions.

Drinks: Covering non-alcoholic and alcoholic beverages.

Organic: Focusing on organic products and sustainable practices.

RetailTec: Showcasing technological solutions for the retail sector.

Foodservice: Dedicated to catering and institutional catering services.
The ANUGA exhibitors are drawn from all corners of the globe, representing not only major industry players but also small and innovative startups. This diverse mix of exhibitors contributes to the fair's unique atmosphere, where both established brands and emerging companies have an equal opportunity to shine.
Visitor Profile at ANUGA 2023:
ANUGA Cologne attracts a vast and diverse range of visitors, making it a must-attend event for professionals across the food and beverage spectrum. This includes manufacturers, retailers, distributors, importers, exporters, wholesalers, and food service providers, among others. Additionally, the fair welcomes trade visitors, journalists, and even consumers interested in exploring the latest trends and products.
Innovation and Trends:
As a hub for innovation, ANUGA Cologne serves as a barometer for emerging trends in the food and beverage industry. Visitors can expect to find groundbreaking products and services, such as plant-based alternatives, functional foods, sustainable packaging, and cutting-edge processing technologies. The fair also hosts conferences, seminars, and expert talks, offering insights into the latest market developments and future prospects.
International Reach:
ANUGA's international appeal is unrivaled, with over 7,500 exhibitors and more than 170,000 visitors from around 200 countries participating in the previous edition. This global representation emphasizes the fair's significance as a platform for businesses to expand their networks, explore new markets, and foster international collaborations.
ANUGA Cologne 2023 promises to continue its legacy as one of the world's leading food and beverage trade fairs. With its diverse range of exhibitors and visitors, representation of various industry segments, and its commitment to showcasing innovation and emerging trends, ANUGA remains a crucial event for professionals looking to stay ahead in the ever-evolving food and beverage landscape. Whether you are an industry veteran or a newcomer, ANUGA offers a unique opportunity to discover, connect, and be inspired by the global food and beverage community.
ANUGA Cologne 2023: A General Overview
See NAWON BEVRAGE AT ANUGA 2023
Date: 07-11 October, 2023
Place: Koelnmesse, Cologne, Germany
Booth Location: Hall 8.1, C-124