From 2020 to 2027, the bubble tea market is expected to grow at a CAGR of 7.80 percent, from $2.4 billion in 2019 to $4.3 billion in 2027. Black tea accounted for more than half of the overall bubble tea market share in 2019 and is predicted to increase at a CAGR of 7.50 percent over the forecast period.
Bubble tea (also known as pearl milk tea, bubble milk tea, boba juice, boba tea, or simply boba) is a Taiwanese tea-based drink that was created in the 1980s in Tainan and Taichung. Most bubble tea recipes include a tea base with fruit or milk, as well as chewy tapioca balls (also known as bubbles, pearls, or boba) and fruit jelly. Ice-blended variants are frequently flavored with fruit or syrup and have a slushy texture. The drink comes in a variety of flavors and has a wide range of components. Bubble milk tea with tapioca and bubble milk green tea with tapioca are the two most popular types. Bubble tea has been widely adopted in developed countries such as the United States, Canada, and Germany, while rising countries like as China, Brazil, and India are swiftly catching up.
On the basis of the base ingredient, flavors, component, and geography, the bubble tea market has been categorized. It is split into four categories based on the base ingredient: black tea, green tea, oolong tea, and white tea. It is divided into original taste, coffee flavor, fruit flavor, chocolate flavor, and others based on flavor. Flavor, creamer, sweetener, liquid, tapioca pearls, and others are the different components. North America, Europe, Asia-Pacific, and LAMEA are the regions studied.
The fruit flavor sector was the most prominent section in the bubble tea market in 2019, according to market share based on taste. This can be due to a shift in customer preferences toward healthier beverages with better flavor. The chocolate flavor category, on the other hand, is predicted to expand the most, thanks to an increase in its appeal among all age groups for all flavored beverages and a rise in consumer knowledge of cocoa's health advantages.
Reference: https://www.alliedmarketresearch.com/bubble-tea-market
According to the bubble tea market prediction, the liquid component was the most important sector, accounting for the majority of the market share. This is due to the availability of a variety of possibilities, such as combining different liquid tastes and syrups. However, due to an increase in demand for sweet beverages around the world, the sweeteners category is predicted to develop at the fastest rate.
In 2019, North America was the most important regional market. This is due to an increase in consumer awareness of healthy lifestyles and a higher acceptance of healthy beverages by health-conscious customers. Furthermore, customers' increased spending on healthy beverages contributes to bubble tea's appeal in the region. Europe, on the other hand, is predicted to develop at the fastest CAGR during the forecast period, thanks to strong advertising and celebrity brand support, as well as an increase in bubble tea awareness in the region.
As the leading beverage manufacturer, Nawon has realized the opportunities in the bubble tea industry. We have added bubble milk tea to our products line. Nawon has launched a variety of flavors of bubble milk tea such as brown sugar milk tea, taro, strawberry, matcha, etc. However, we also provide OEM services, which means the customers could adjust the ingredients of the bubble milk tea and the tea base. The customer could also create their own bubble milk tea brand, at Nawon, we provide FREE label design service.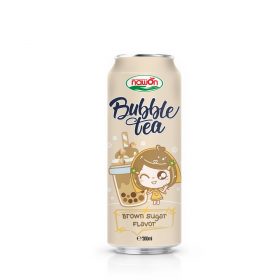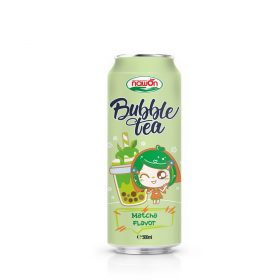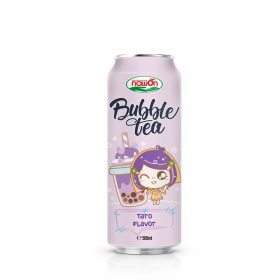 There are total 10 production lines: 4 aluminum can lines, 3 PET bottle lines, 2 Glass bottle lines and 1 PP bottle line. All these 10 production lines are equipped with modern technologies to ensure the best quality products. With our facility and our significant experiences in beverage industry, Nawon is confident to become the leader of milk tea supplier in Vietnam.
Currenly, we have launched the BIGGEST PROMOTION OF A YEAR for Christmas season. This is the great chance for B2B business to purchase and store our milk tea for your business and generate more profits when catching the trend of bubble milk tea industry.