PURPLE SMOOTHIE WITH PROBIOTIC
Brand: NAWON
Category: Healthy Juice Drinks
Made in Vietnam
Volume: 500ml
Packaging: 500ml / bottle – 06 bottle / lot – 4 lots / carton.
Instructions for use: Delicious when drinking cold and shake well before drinking.
Instructions for storage: Store in a cool dry place, away from direct sunlight.
Shelf life: 18 months (from date of manufacture)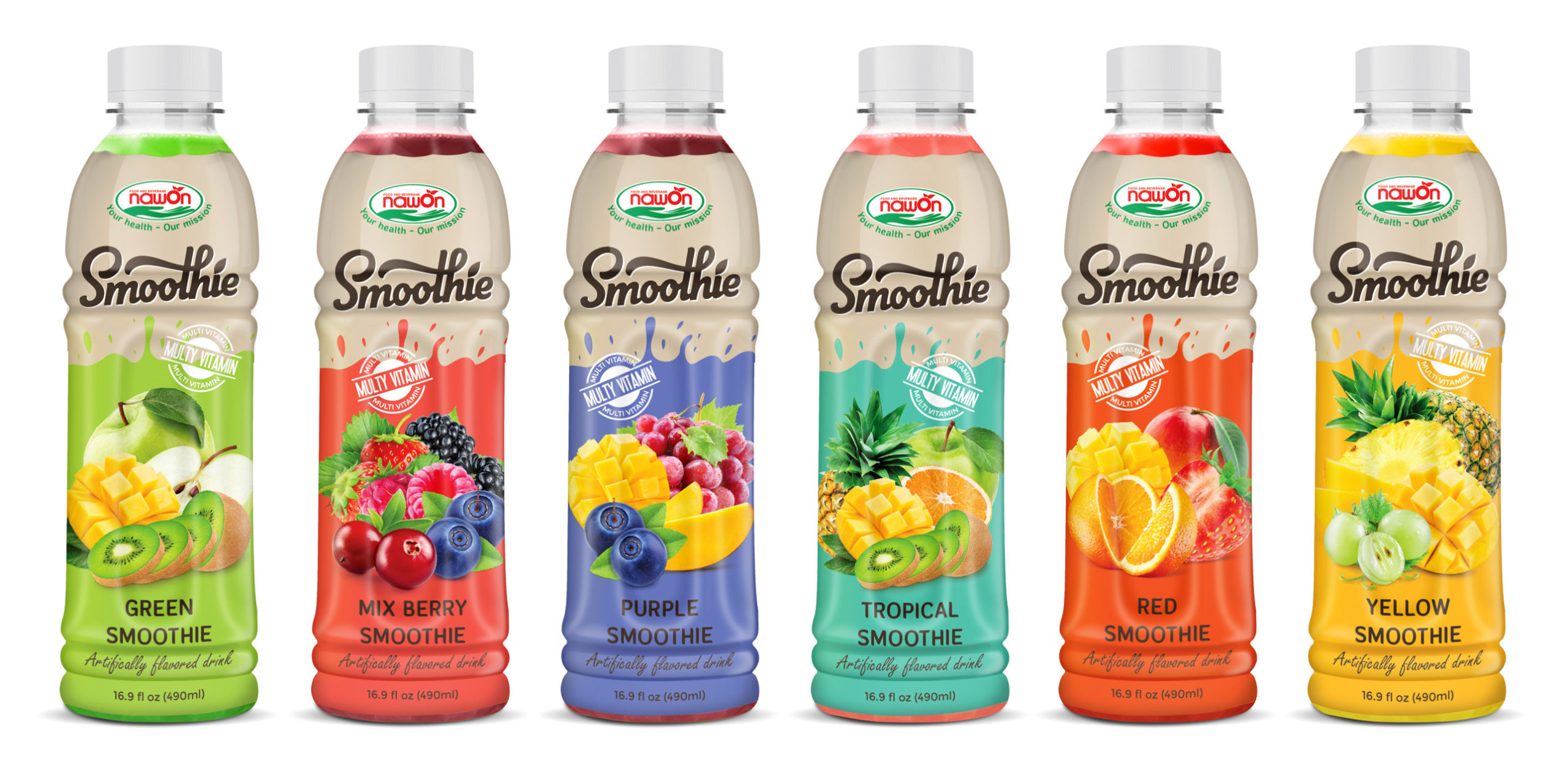 Nawon Bulk Purple Smoothie
Choosing to distribute Bulk Purple Smoothie in 500ml bottles can offer several advantages for distributors. Here are some reasons why a distributor might opt for this product:
Consumer Convenience: 500ml bottles are a convenient and popular size for consumers. They are often considered a single-serving size, making it easy for customers to grab and go.
Healthy and Trendy Product: If the Smoothie is a healthy and trendy beverage, it can align with the growing consumer demand for nutritious and convenient options. Purple smoothies often contain antioxidants, vitamins, and other health benefits, which can make them attractive to health-conscious consumers.
Reduced Wastage: Smaller bottle sizes can help reduce wastage since consumers are less likely to open a large container and not finish it. Distributors can minimize product returns or losses.
Marketability: A 500ml bottle is typically more marketable than larger containers, especially for single-serve beverages. It's easier for consumers to visualize the product and its portion size.
Variety: Distributors can offer a variety of flavors or types of smoothies in the 500ml bottle format, catering to different consumer preferences.
Portability: The 500ml size is convenient for people on the go. It can be easily carried in a bag or consumed during commutes, making it a versatile choice.
Pricing and Profit Margin: Smaller bottles can often be priced at a premium on a per-ounce basis, potentially leading to higher profit margins for distributors.
About Nawon Beverage supplier
Nawon's factory is about 2 hectares wide, located in Di An city, Binh Duong provine. Binh Duong is known for its busy industrial production activities with 27 industrial parks across the province, only about 30 minutes drive from Ho Chi Minh City Port. Therefore, Nawon has the strength in transporting goods to seaports at low cost, thereby increasing the competitiveness of Nawon products.
There are total 10 production lines: 4 aluminum can lines, 3 PET bottle lines, 2 Glass bottle lines and 1 PP bottle line. All these 10 production lines are equipped with modern technologies to ensure the best quality products. Such products can be mentioned as: fruit juice, coconut water, aloe vera drink, coconut milk, energy drink, etc. You can see detail at OUR CATALOG
Nawon has a total of more than 500 employees including production staff and office staff. All production staff are thoroughly trained in food hygiene and safety plus knowledge of production hazards. So will meet the highest quality standards of customers. Sales staff have solid customer service so that they can provide customers with the best consulting service. Ensure the highest satisfaction from customers.