For centuries, the Aloe vera plant has been revered for its multifaceted benefits, ranging from skin care to internal health. Among its many applications, organic Aloe vera juice stands out as a potent elixir, offering a myriad of health-enhancing properties that cater to both holistic well-being and modern lifestyles.
Nature's Healing Essence:
Organic Aloe vera juice is derived from the inner gel of the Aloe vera plant, a succulent known for its fleshy leaves that house a gel-like substance rich in vitamins, minerals, enzymes, and other bioactive compounds. This natural bounty has been tapped into for its soothing and healing properties across cultures and generations.
Holistic Digestive Aid:
One of the primary benefits of organic Aloe vera juice is its potential to support digestive health. The juice contains enzymes like amylase and lipase, which assist in breaking down carbohydrates and fats, respectively. It also contains polysaccharides that may help maintain a healthy gut environment by supporting the growth of beneficial gut bacteria.
Internal Hydration and Detoxification:
Organic Aloe vera juice is a natural way to hydrate the body, offering a rich source of water along with essential vitamins and minerals. Additionally, it contains compounds like aloin, which can act as a gentle laxative, aiding the body's natural detoxification processes and promoting regular bowel movements.
Immune System Boost:
The vitamins (such as vitamin C and vitamin E), minerals (such as zinc and selenium), and antioxidants present in organic Aloe vera juice collectively contribute to fortifying the immune system. These nutrients play a crucial role in defending the body against oxidative stress and supporting overall immune function.
Skin Rejuvenation:
While commonly recognized for its topical applications, Aloe vera also benefits the skin when consumed internally. The juice's collagen-stimulating compounds, combined with its hydrating properties, may contribute to improved skin elasticity and a healthier complexion.
Choosing Organic:
Opting for organic Aloe vera juice ensures that you're enjoying the benefits of this natural wonder without the potential residues of synthetic pesticides or chemicals. Organic farming practices prioritize the plant's cultivation in an environmentally friendly and sustainable manner, preserving the integrity of both the plant and the final product.
Incorporating Aloe Vera Juice:
When incorporating organic Aloe vera juice into your routine, it's advisable to start with small quantities to allow your body to adapt. You can consume it on its own or mix it into smoothies, juices, or even water. Remember that while Aloe vera offers numerous benefits, moderation is key, as excessive consumption may lead to potential side effects.
In conclusion, organic Aloe vera juice encapsulates the essence of nature's healing potential. From promoting digestive health to boosting immunity and supporting skin vitality, this versatile elixir has secured its place as a wellness staple. As with any health supplement, it's recommended to consult a healthcare professional before making significant changes to your diet, ensuring that organic Aloe vera juice aligns with your individual health goals and needs.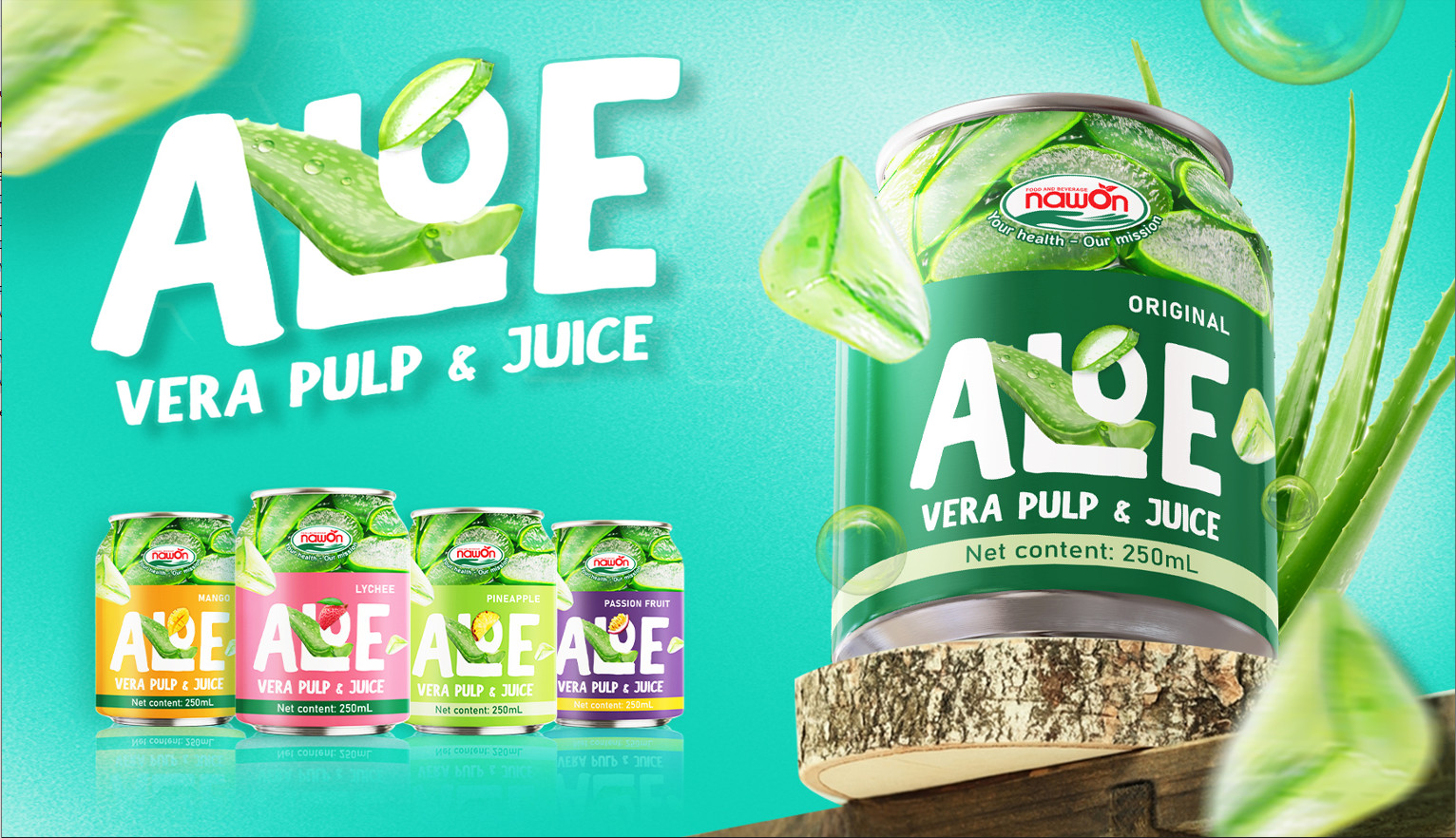 In the realm of beverage manufacturing, one name stands tall as a beacon of quality, innovation, and dedication to nature's goodness – Nawon. As a trailblazer in the industry, Nawon has earned its reputation as the foremost beverage manufacturer, renowned for its premium quality organic Aloe vera juice.
In a world where quality matters, Nawon emerges as the definitive choice for those seeking the best in organic Aloe vera juice. With each sip of Nawon's premium offering, individuals are invited to experience the synergy of nature's goodness and human innovation, encapsulated in a bottle of pure wellness.
In conclusion, Nawon's legacy as the leading beverage manufacturer is synonymous with excellence and integrity. Through its premium quality organic Aloe vera juice, Nawon continues to enrich lives, one refreshing sip at a time.