Some of the recent national events that have highlighted women's contributions to society include the 2022 Women's March, International Women's Day. This event reminds us of women in the beverage sector and diversity.
Ms. Mira, Nawon's CEO Deputy, advocates for the company's global diversity and engagement initiatives to find female employees. According to Ms. Mira, companies that don't realize the importance of women in the workplace are missing out. Along with doubling the companies' talent pool, more women may also improve your company's performance.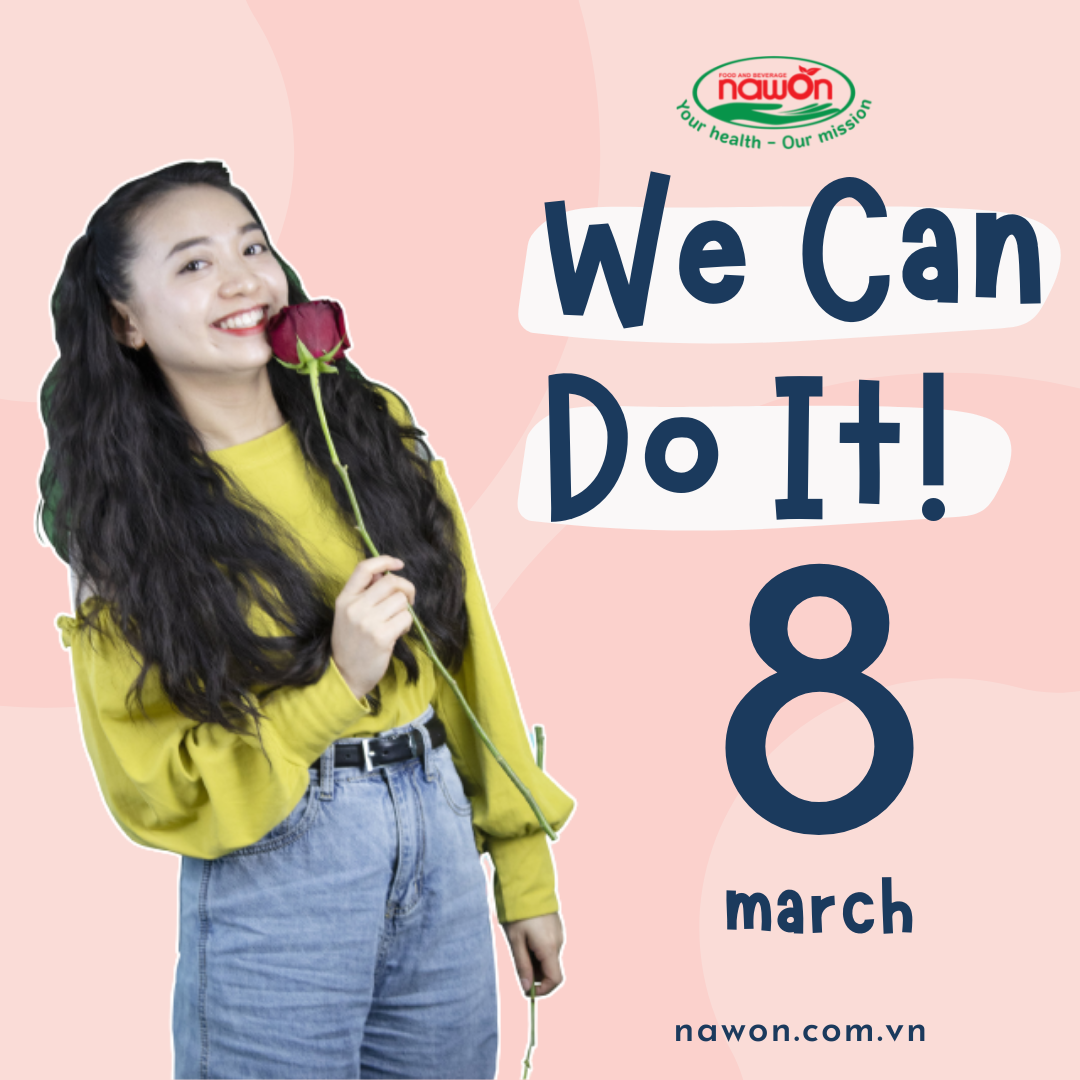 Understanding women's values, Nawon always creates opportunities for female employees to grow, assist employees in finding significance and satisfaction in their jobs.
Ms. Mira points out that having more women in the workforce makes a company a better place to work for workers of all genders. We discovered that having more women in the workplace has a beneficial impact on employee retention and engagement. As a woman, Ms. Mira inspired her female employees to purchase their dream, fulfill more job achievements, and become experts and leaders in the field.
In addition, Ms. Mira also pays significant attention to female customers by introducing more healthy drinks which benefit women. In the 2022 Women's March, Nawon has released new Kombucha tea which is good for women. As well as, Nawon also introduce Fresh Smoothie at 280ml glass bottles. This smaller packaging is more suitable for women. According to Ms. Mira, many of our female customers requested a smaller version for a variety of reasons, including making it simpler to carry, consuming less in one sitting, fitting our Smoothie into a purse without adding too much weight, and space, reducing pricing point. Finally, the smaller cans enable important merchants to offer more flexible single-serve and multi-serve four-pack display options.
On International Women's Day 2022, Ms. Mira sends you her warmest wishes!
"Wishing a very happy Woman's Day to strong, intelligent, talented, and simply wonderful women of this world! Don't you ever forget that you are loved and appreciated?
To the woman of my dream: you fill my days with happiness and my world with love!
Women still have to battle for their rights, which is absurd. We still live in a world where being a woman is risky. Let us remember that our mothers, sisters, and daughters are extremely great and deserving of so much more. Happy International Women's Day!
Congratulations, beautiful ladies. You've earned the most gorgeous flowers and poems today!"