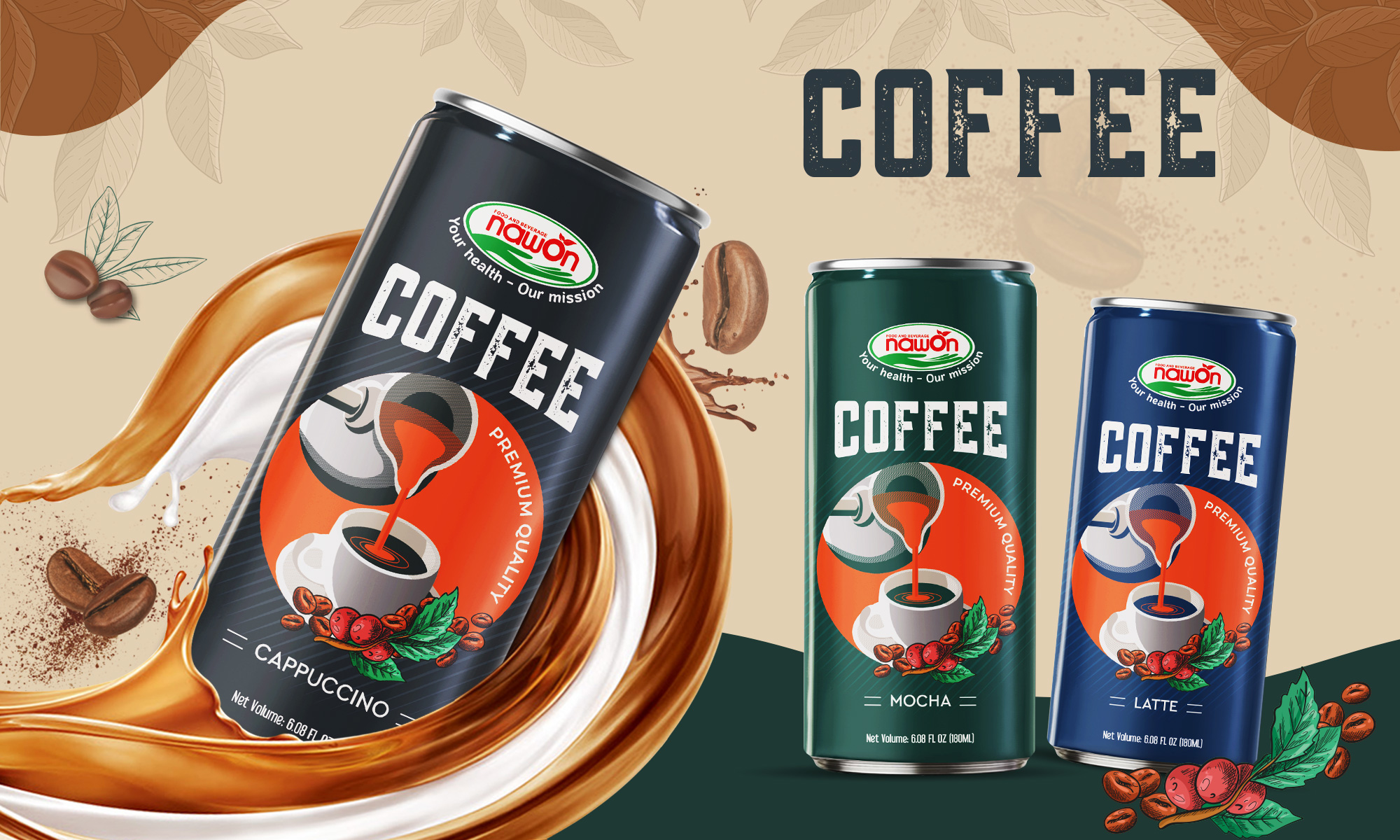 Nawon FNB continues to develop a New Coffee Drink line, ready-to-drink coffee with premium quality.
Nawon FNB announces the launch of its Newest Coffee Drinks Innovation. Created by pure Vietnamese coffee beans, Nawon FNB Newest Coffee Drink is available in three new flavors: mocha, latte, and cappuccino.
Ready-to-drink coffee is the trending drink in 2022 because of its convenience and energy boost. Vietnam is famous for coffee exports. With the abundance of high-quality coffee beans, Vietnamese coffee always meets the demand of the most fastidious customers.
Nawon FNB's coffee is created from the best coffee beans grown on our own farm in Vietnam in order to guarantee the best raw materials.
Our coffee helps the customers seize the day with its energy blend. All of our flavors are a medium roast with zero added sugar and just a touch of sweetness and reduced fat milk. Our products are now available on our website and E-commerce store such as ALIBABA.
Order now to receive the best quote from us.
Email: tony@nawon.com.vn
Hotline: 0084973 085 499
Website: https://nawon.com.vn/
ALIBABA store: https://nawon.trustpass.alibaba.com/?spm=a2700.7756200.0..13a91afaTQi797