Nawon Food and Beverage Company Limited was founded in early 2018 with the goal of introducing tropical healthy drinks from Vietnam to the rest of the world. There are ten production lines in our modern factory, allowing us to produce 300 containers every month. We have exported to over 90 countries and territories throughout the world in only two years.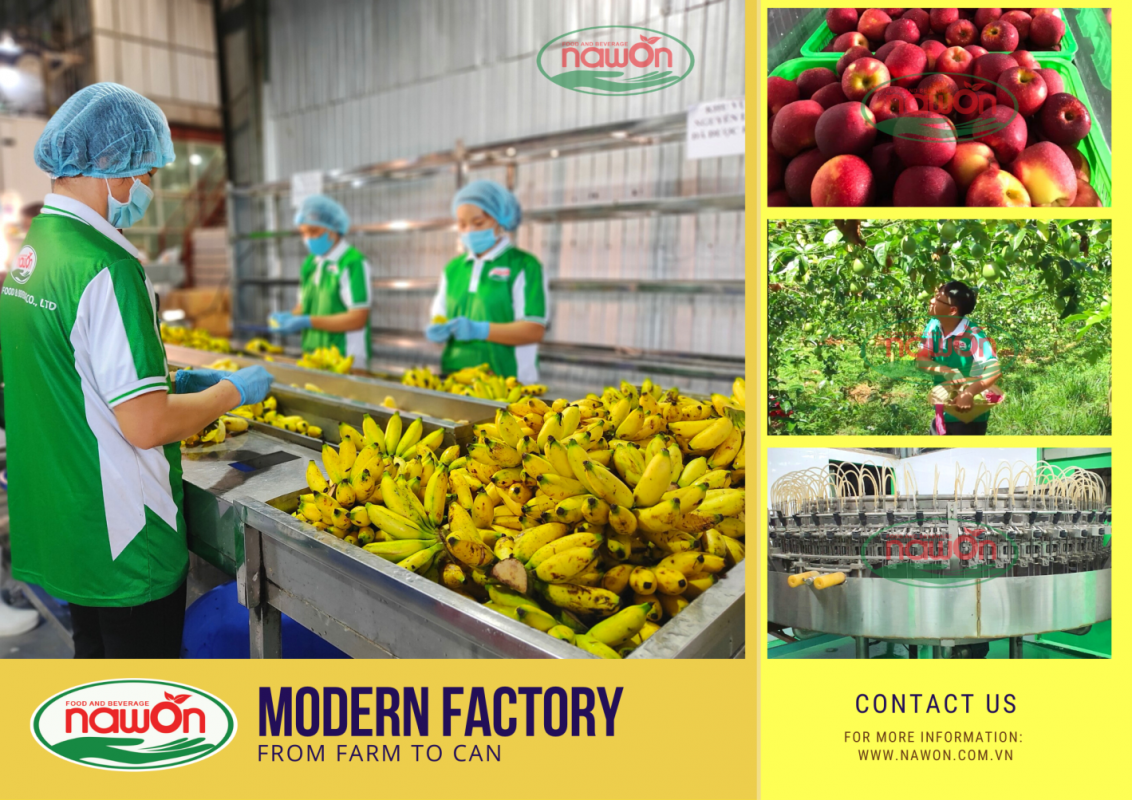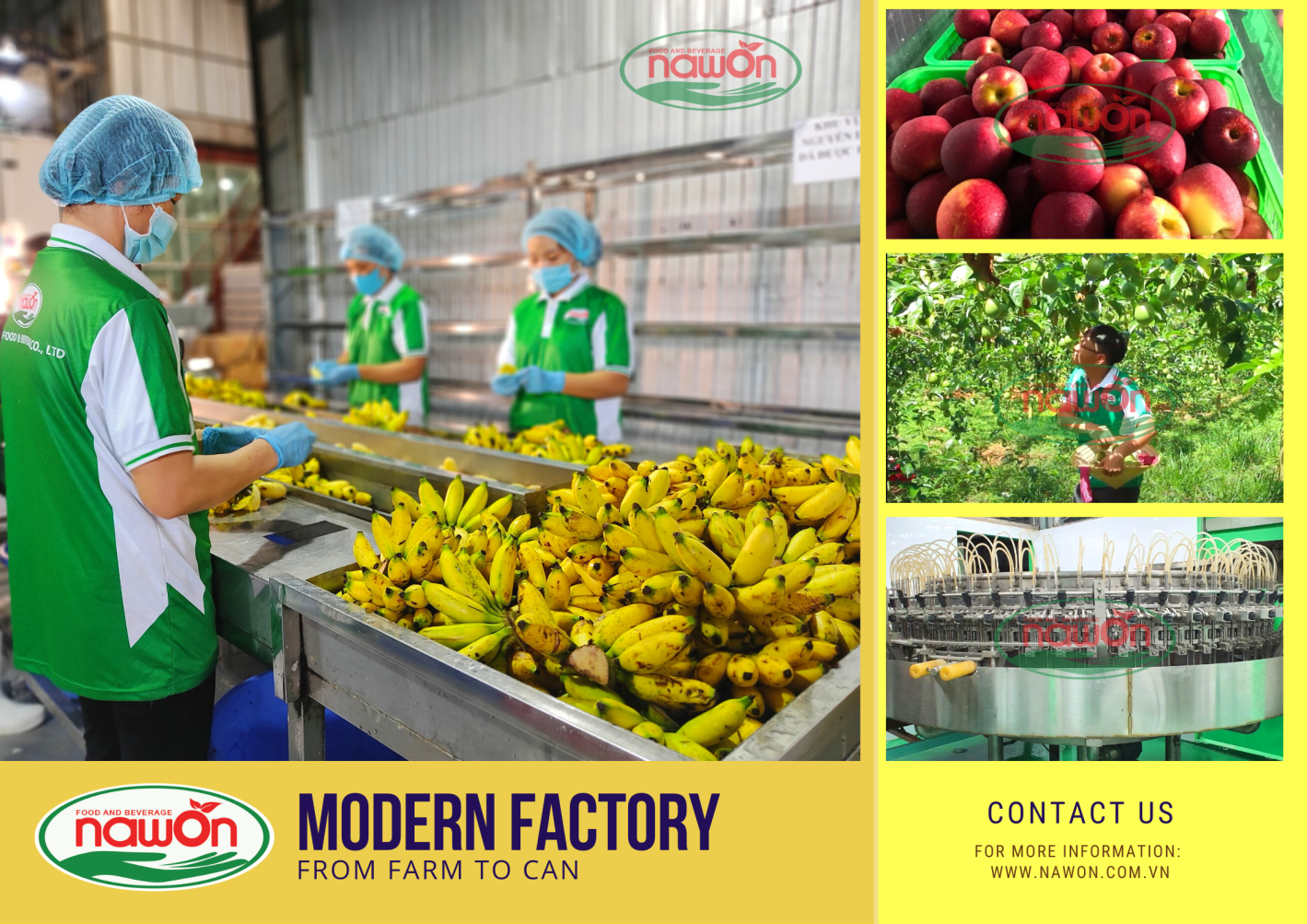 As the leading beverage manufacturer from Vietnam, NAWON has currently achieved the BRCGS certificate which is known as Food Safety Standard set the benchmark for over 20 years. The standard is acknowledged by 70% of the top 10 global retailers, 60% of the top 10 quick-service restaurants, and 50% of the top 25 manufacturers, and it has been adopted by over 20,000 sites in 130 countries. To safeguard consumers, the standard has developed through time. It was the first standard to be GFSI benchmarked, as well as the first to define food fraud, provide food safety culture criteria, and minimize audit load through extra modules.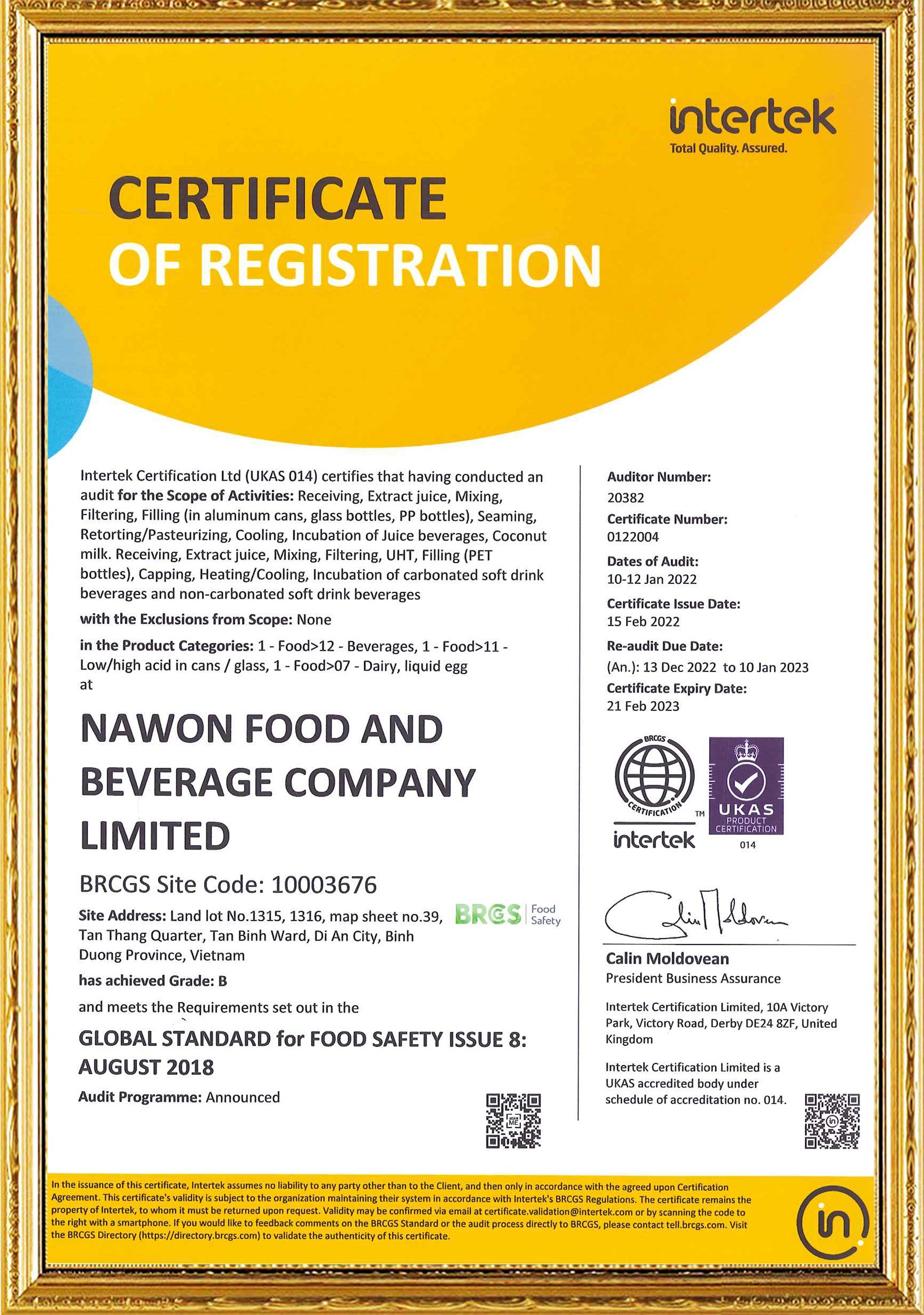 In 2022, BRCGS has strengthened its value when being been accepted to join the International Accreditation Forum (IAF) as an Association Member. The International Accreditation Forum (IAF) is a global network of accreditation bodies and other organizations working in the sectors of management systems, goods, processes, services, persons, validation, and verification. IAF, which represents over 100 economies, seeks to enhance certification acceptability around the world by ensuring that it produces outcomes that customers can trust. According to Emanuele Riva – IAF Chair, accreditation is a service that helps to improve the world. Due to its applicability across a wide range of food items, rising health and ethical concerns among consumers, and more complex supply chains, the worldwide food certification industry is growing. As a result, food producers and suppliers are pursuing food safety, "free-from," and ethical certifications aggressively. We are thrilled to welcome BRCGS as an IAF member and look forward to working together to promote cross-border trade while safeguarding people's health and safety. Besides, the BRCGS has the most stringent third-party certification program of its kind. To offer results that businesses and consumers can trust. Approval to join the IAF adds to BRCGS's credibility as it works to realize the vision of using science to make the world a safer place.
Therefore, gaining this certificate proves that NAWON Food and Beverage guarantees the best quality and healthy products for our customers. NAWON must fulfill high quality and safety standards to meet public expectations, maintain legal compliance, satisfy customers. Through this accredited certificate, our customers could definitely trust us in terms of food safety, ethical concerns, and globally accepted beverages.
As a leading beverage manufacturer, Nawon has achieved many accredited certificates such as USDA Organic, Euro Organic, ISO 22000, HACCP, GMP, HALAL, FDA, etc. With the motto: "Your Health-Our Mission", Nawon has made a lot of effort to provide the freshest, purest and healthiest beverages to our customers.