Experts say that interest in botanicals is increasing for a variety of reasons, including consumer demand for natural, healthful, functional components. According to Garcia-Perrin, the COVID-19 epidemic has stimulated demand, causing many customers to seek out healthful foods and beverages. Ginger and Honey fit the bill, as many consumers view them as healthy ingredients.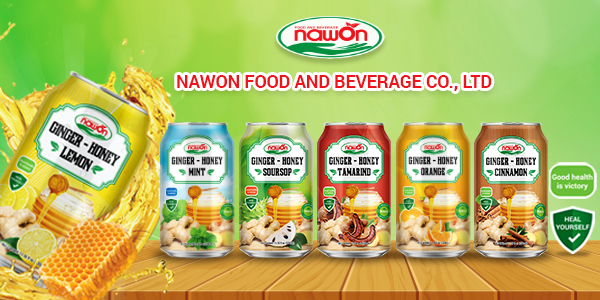 According to June Lin, global vice president of marketing for health and wellness at ADM, Chicago, stated that 44 percent of worldwide consumers are choosing functional foods and beverages more frequently as a result of the pandemic. From caffeinated water to tea to sports drinks, beverages provide a simple and diverse framework for functional botanicals," Lin says. While, ginger and honey have the extra appeal of being sourced from nature, in addition to purported wellness benefits. "Consumer interest in clean labelling, plant-based ingredients, and more sustainable offers is linked to natural ingredients.", Lin says.
Immune support is currently one of the most popular functions, owing to the COVID-19 pandemic. According to study conducted by FMCG Gurus, COVID-19 has made 65 percent of global customers more aware of their immunity. As a result, she says, customers are turning to components like acerola, which is linked to vitamin C and immunological support.
"Honey, ginger, and mint are thought to help with a variety of health goals, so they're considered superfoods in the minds of customers," she explains.
Understanding the need of the market, NAWON have released many beverage products extracted from Honey and Ginger. Currently, we have launched 7 different flavors for this juice drink.