Nawon is a leader in the production of fresh tropical fruit products. Established in 2018, Nawon's products have been present in more than 90 countries and regions so far. In particular, Nawon's products have met the strictest standards of developed countries such as the US, Canada, Switzerland, Russia, the UK, Korea, Singapore, etc. With high-quality products, along with the best customer services, Nawon products have been preferred and available in many trustworthy supermarket chains. 
Below is the picture of our products available in one Kuwait supermarket. We would love to say thank you for your trust, and your support. With our effort and strength, we always try to provide the best products, services, and the best price. Besides, for the loyal customers, there are thousands of discounts, gifts, and vouchers for them when re-purchasing their orders.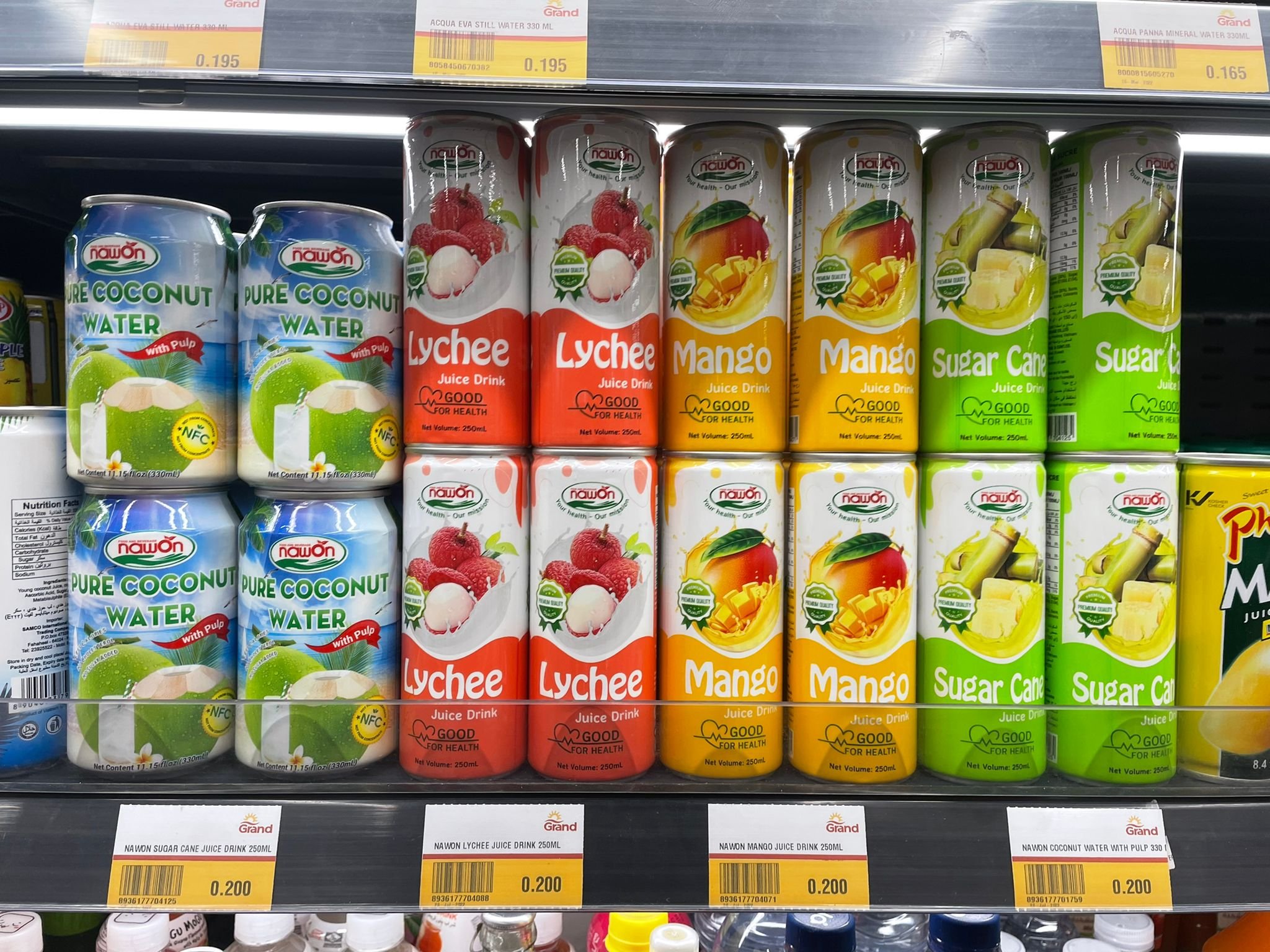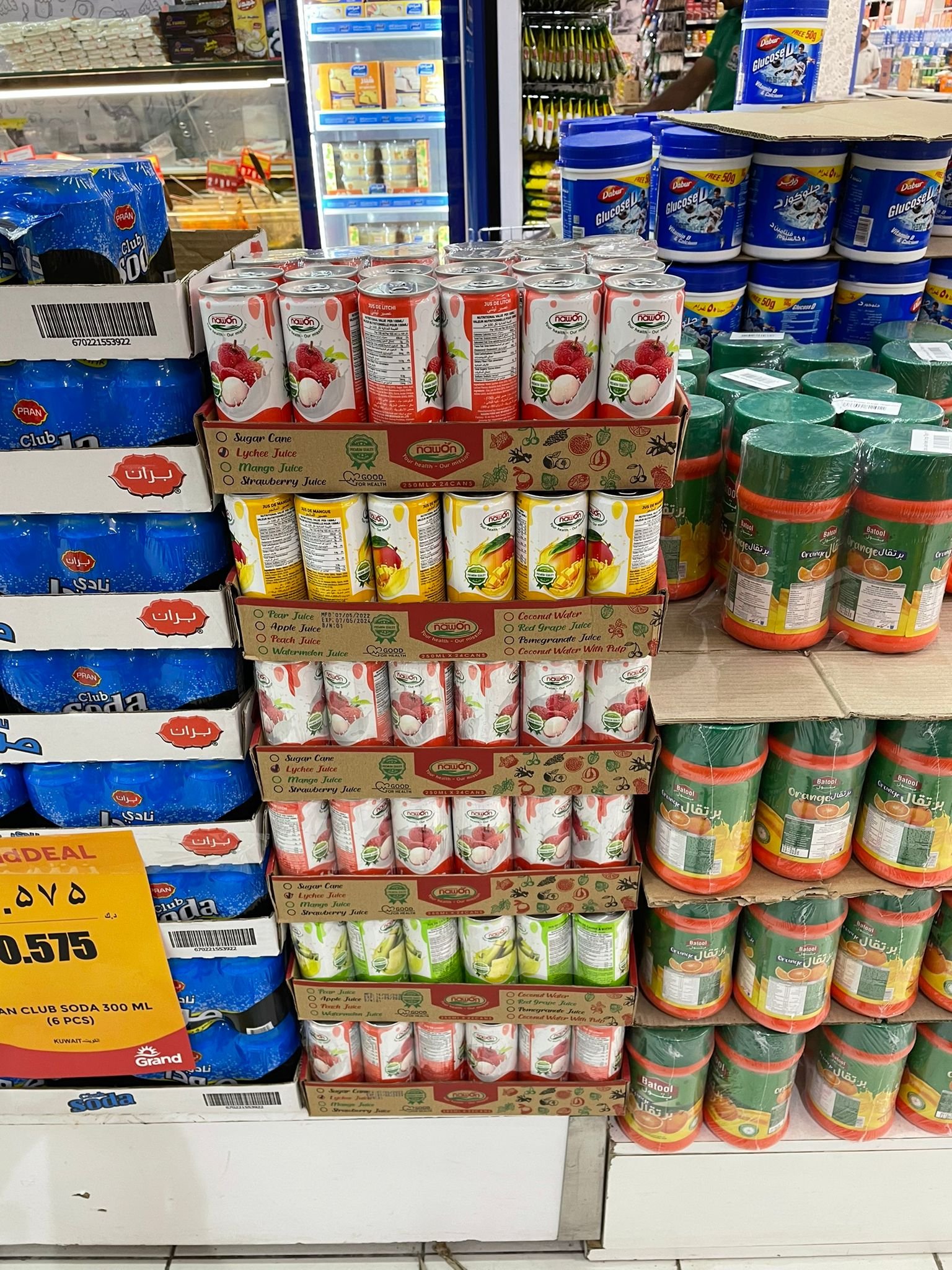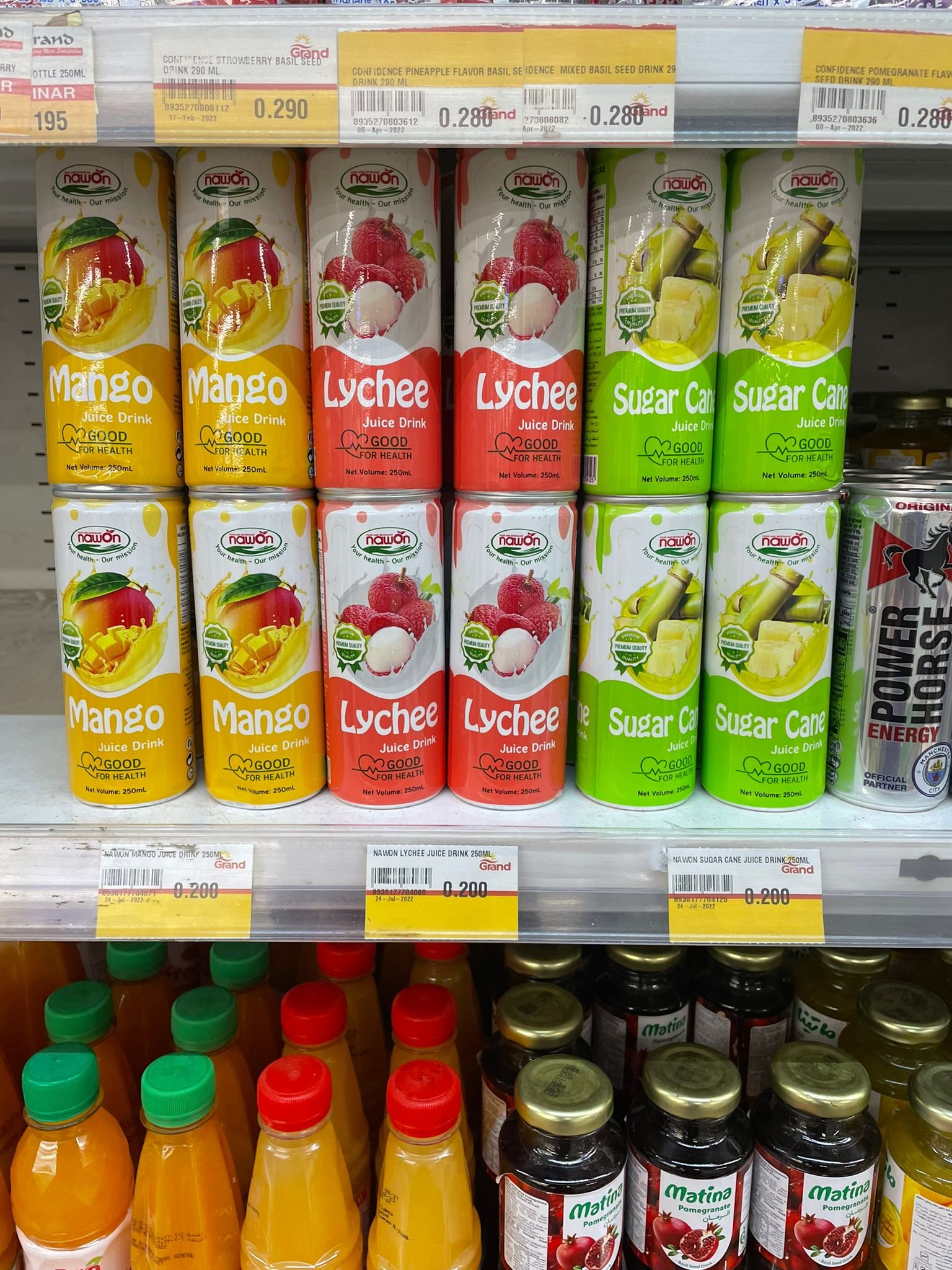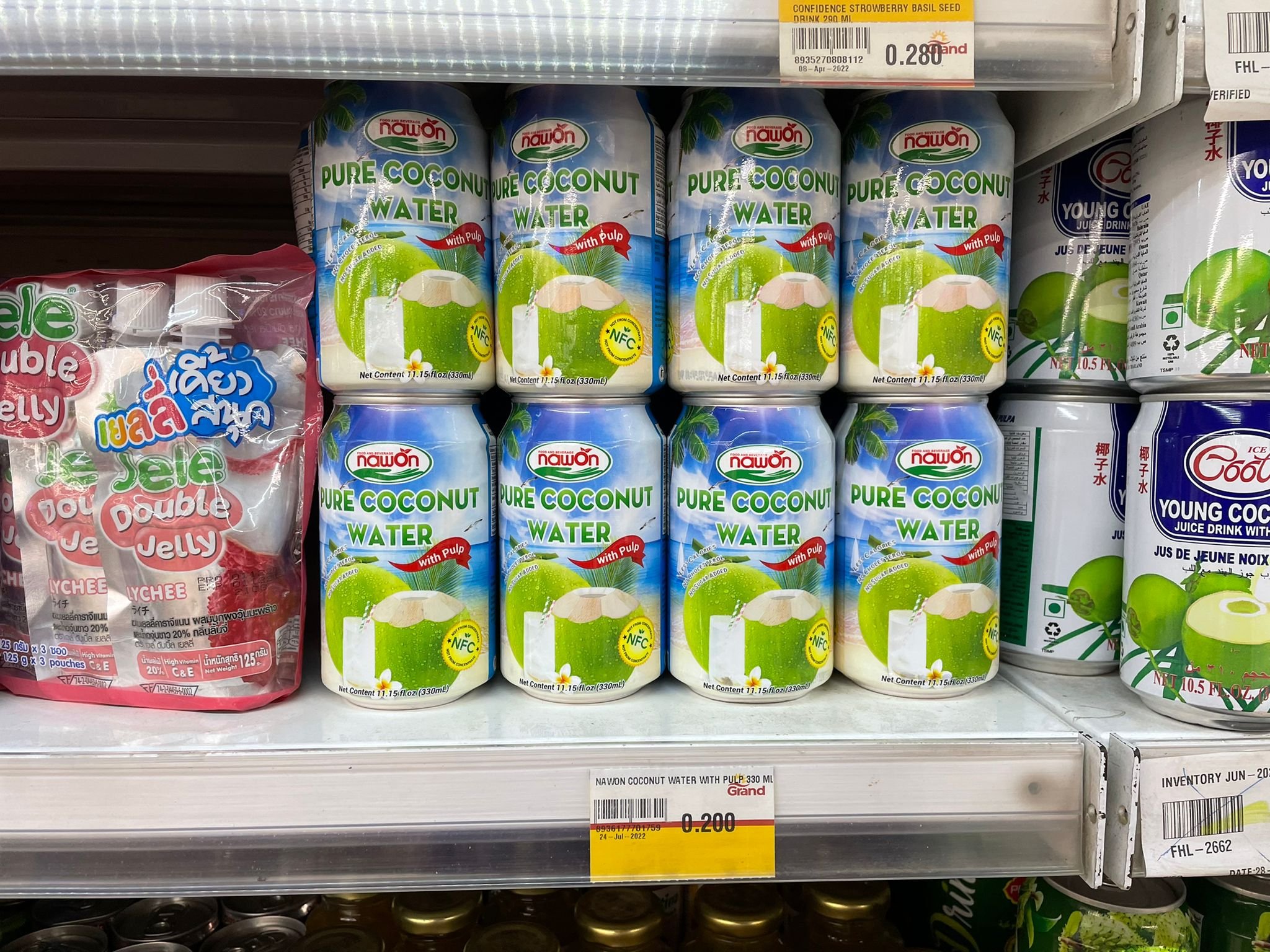 To meet the market's increasing requirements for product quality, Nawon has applied the most modern production technologies. In addition to focusing on product quality, attentive sales staff will provide customers with the best services. The common goal is to make Nawon's products more and more known in other countries around the globe.
With those premises, combined with the continuous efforts of all company employees, Nawon will become a global brand in the long-term vision of the company's leaders.
Located in a tropical climate area, Vietnam is known for its unique fruits such as: coconut, aloe vera, mango, pineapple, passion fruit, lychee, logan, guava, rambutan, mangosteen, tamarind, etc. They not only have a distinctive taste but also offer many amazing health benefits. That is why these fruits are very popular in other countries around the world. In addition to exporting fresh fruit, beverage businesses in Vietnam also take advantage of abundant raw materials to make the amazing drinks.
Many customers have chosen our brand and give us very positive feedback, including: the price, quality and the preferability of customers, etc.
Let us know which products you want to purchase for your store. We will provide the best free consultant services, and the best price.
Email: tony@nawon.com.vn
Hotline: (+84) 973 085 499