As a leading supplier operating so well, NAWON has celebrated our year-end Livestream on December 15th, 2021. Every customer is welcomed to join our Livestream. This Livestream is a good chance for us to interect with our customer and say thank for trusting us and spending 2021 with us and it also a great opportunity to know about us, raise your concern, and receive the SPECIAL PROMOTION in December 2021.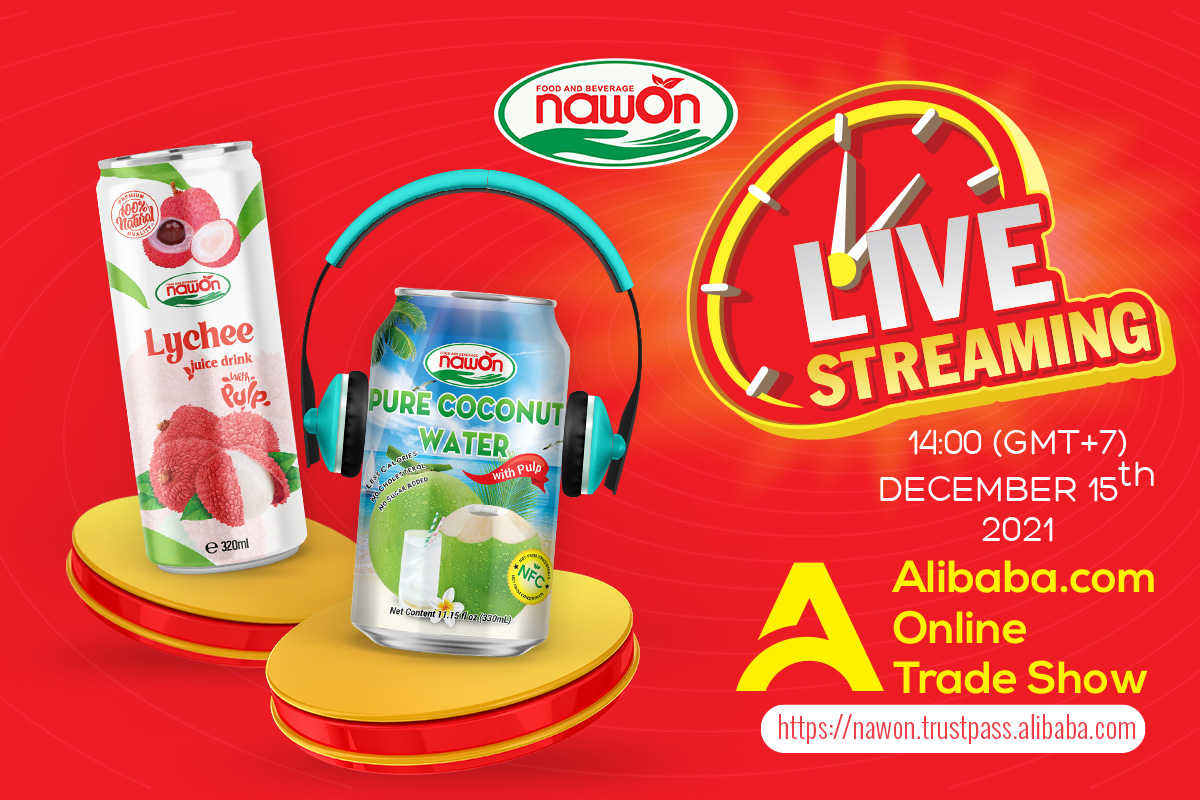 1/ Which things you may expect from NAWON Livestream?
First of all, this is a great opportunity to know about us. NAWON. NAWON Food and Beverage Company Limited was established in early 2018 with the passion to introduce Vietnam tropical healthy drinks all over the world. Normally, we usually invited our Valued customers to visit Vietnam, our Office, our Manufacturer to build customer relationships as well as building trust. Besides, we also join many events all around the world to meet our customers.  However, because of the COVID-19 pandemic, the closing border is a must to avoid the spread of the virus. Therefore, we decided to celebrate this year-end Livestream as a Virtual event for our customers to reach us and we could also communicate to our customers vice versa.
Secondly, customers could also interact with us to solve your concern. As a B2B business, NAWON does also try to understand customer concern and solve it at our best. We do believe " Your Success is Our Success". Instead of emailing or texting on Whatsapp, you could raise your Question during the Livestream. Our Sale Manager –  the expert would help you to answer them. Not only do they offer you the best price, but also they will consult you about the industry, which products for which market, the research of the industry.
Finally, joining our Livestream is a chance for you to gain the SPECIAL Promotion in December. In the COVID-19 context, we do understand that there are many difficulties that our customers must face. Therefore, to support our customers, we offer the SPECIAL PROMOTION in this special holiday season.