Nawon Food and Beverage Company Limited was established in the early 2018 with the passion to introduce Vietnam tropical healthy drinks all over the world.
Nawon is proud of giving customers the fresh, healthy, nutritional drinks which are made from our responsibilities and passion. We always put quality and reputation on top of the business, enhance the value for our customers, associates and communities to become the leading Beverage Company in Viet Nam.
Nawon is delighted to offer the finest service to its clients; most consumers coming to Nawon will feel secure and have no complaints about the service.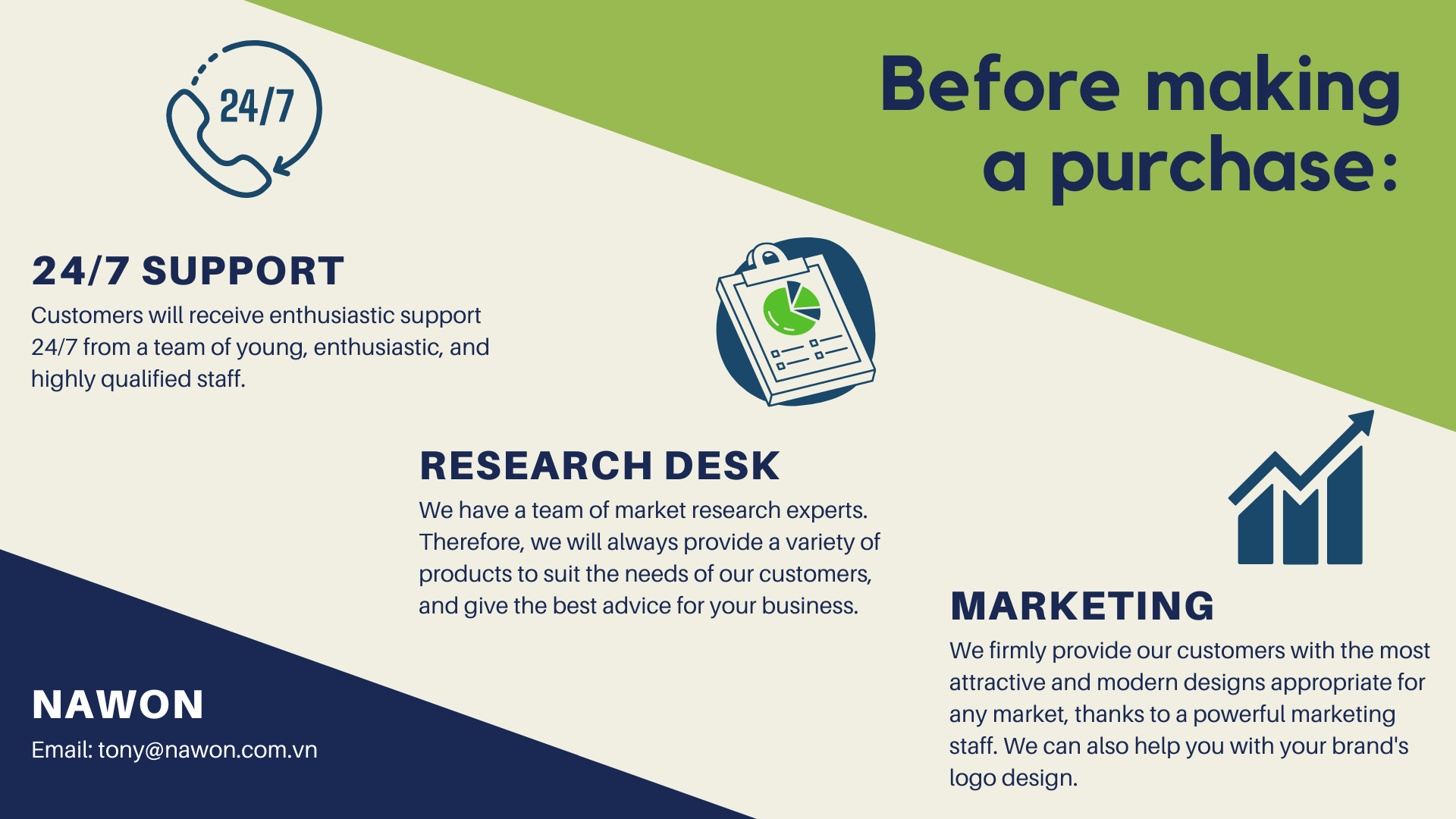 Before making a purchase:
Customers will receive enthusiastic support 24/7 from a team of young, enthusiastic, and highly qualified staff.
We have a team of market research experts. Therefore, we will always provide a variety of products to suit the needs of our customers, and give the best advice for your business.
We firmly provide our customers with the most attractive and modern designs appropriate for any market, thanks to a powerful marketing staff. We can also help you with your brand's logo design.
After you've made your purchase:
Customers will be given the best possible service in accordance with the company strategy such as delivery date, logistic service, marketing tools, and so on.
Nawon will assist clients in creating excellent banners and advertising posters.
At the same time, if clients want it, Nawon will assist in the recording of films about products, as well as fruit gardens and the manufacturing process.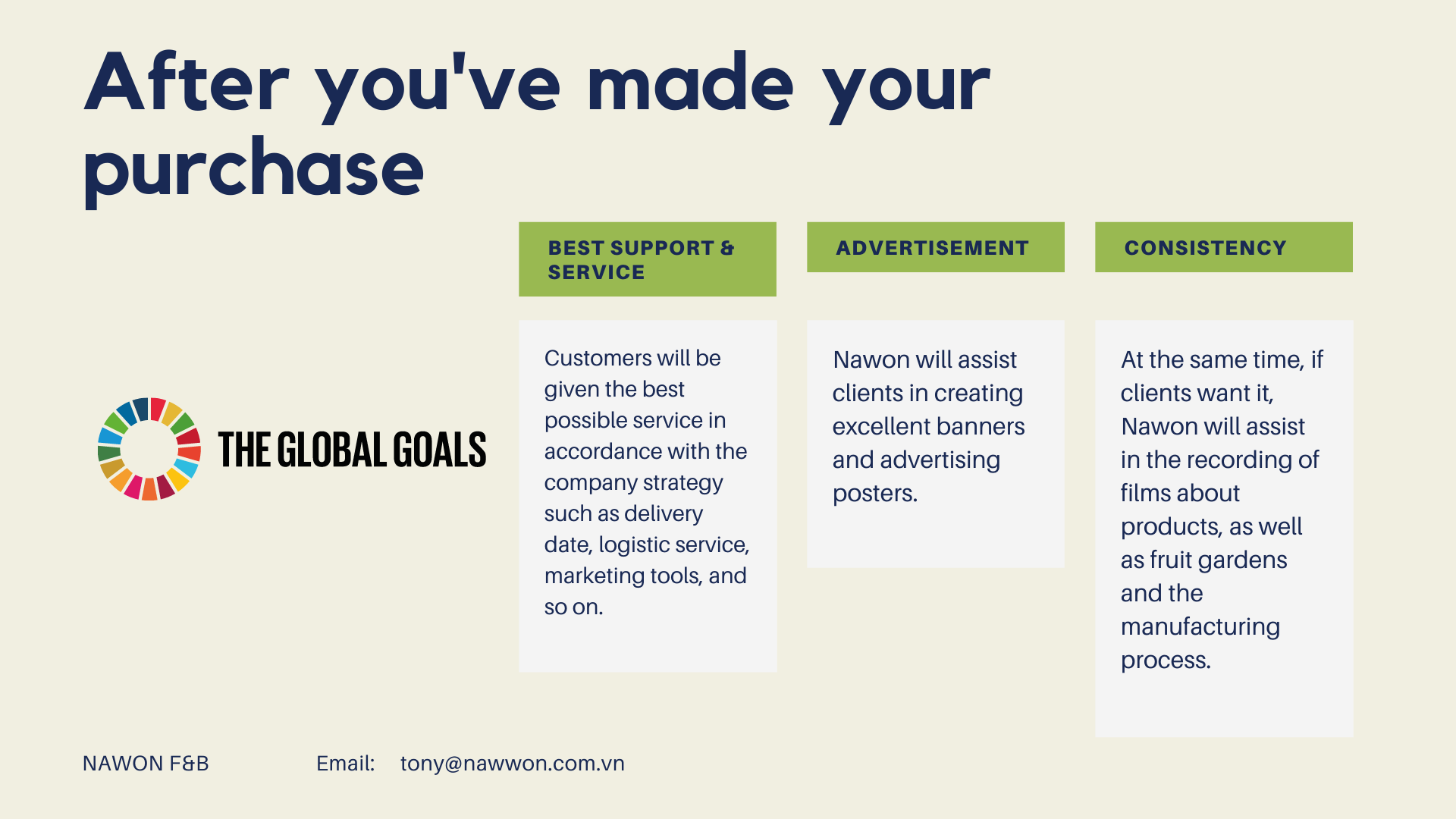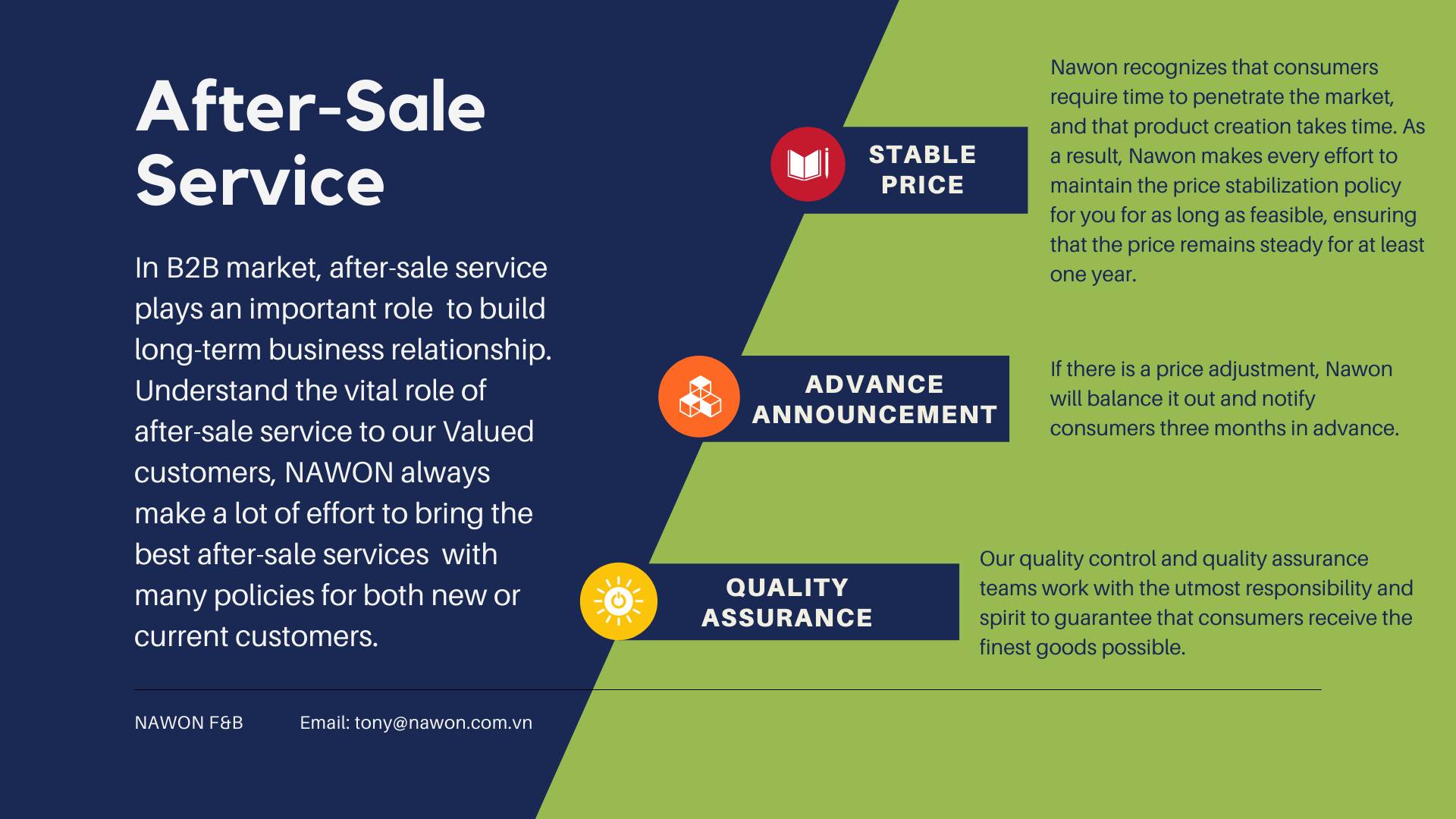 Nawon recognizes that consumers require time to penetrate the market, and that product creation takes time. As a result, Nawon makes every effort to maintain the price stabilization policy for you for as long as feasible, ensuring that the price remains steady for at least one year.
If there is a price adjustment, Nawon will balance it out and notify consumers three months in advance.
Nawon is devoted to maintaining the quality that the two parties have agreed upon; our quality control and quality assurance teams work with the utmost responsibility and spirit to guarantee that consumers receive the finest goods possible.